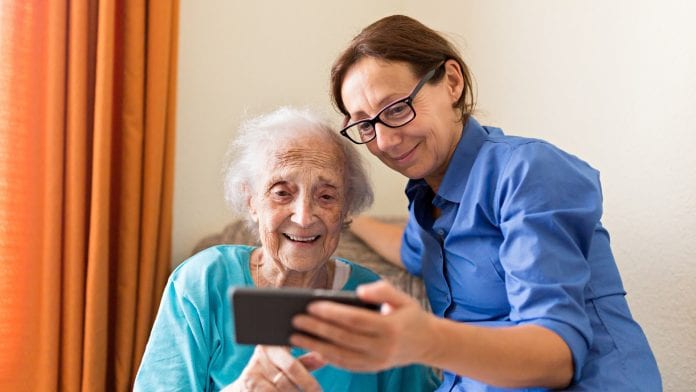 TEC Services Association CEO Alyson Scurfield details the need for comprehensive digital reform within the social care sector.
A colleague recently told me about the last months of his mother-in-law's life. After a fall, her mobility quickly declined. Family members felt that some simple technology – a voice assistant, fall detector and bed sensor – could make a big difference. But when they spoke to their social worker, she was unable to help and signposted them to the council telecare service.
But there was a disconnect. The telecare service directed the family back to the social worker, saying she had to order the technology before they could process it. The problem was that the social worker, who was caring, efficient and resourceful in all other ways, knew very little about technology.
She and an occupational therapist had arranged for a stairlift and grabrails to be installed. They had set up physio sessions, arranged meals on wheels and organised for carers to visit. But when it came to digital solutions, they lacked knowledge and confidence. Crucially, they didn't view technology as another mainstream intervention that could support my colleague's mother-in-law and improve the quality of her life – it just wasn't in their 'toolkit'.
This contrasts starkly with the wide acceptance of digital in our personal lives. In the UK, 84% of adults now own a smart phone, nearly one quarter of all households have a smart speaker and 61% say they are happy for companies to collect their data under certain conditions.
The COVID effect
This normalisation of digital technology has been accelerated further by the pandemic. Research shows that in the initial months of the first lockdown, 40% of respondents did more online shopping, 22% did more online banking and 14% had more remote health appointments: all behaviours that are set to continue.
Yet there is still no organised or strategic approach when it comes to knitting digital into the fabric of social care. We invite technology and data insights into almost every aspect of our daily lives, knowing they will optimise our experiences; but when it comes to combining care services with digital solutions as a matter of course, in order to enhance the choice and control that individuals have and provide more anticipatory, responsive support, we are still on the nursery slopes.
For years, the same traditional technology has been bolted on to the side of social care and housing. Kit – much of which has been around for years – is distributed as an add-on rather than as something intrinsic to the formation of a service and powered by the latest digital developments.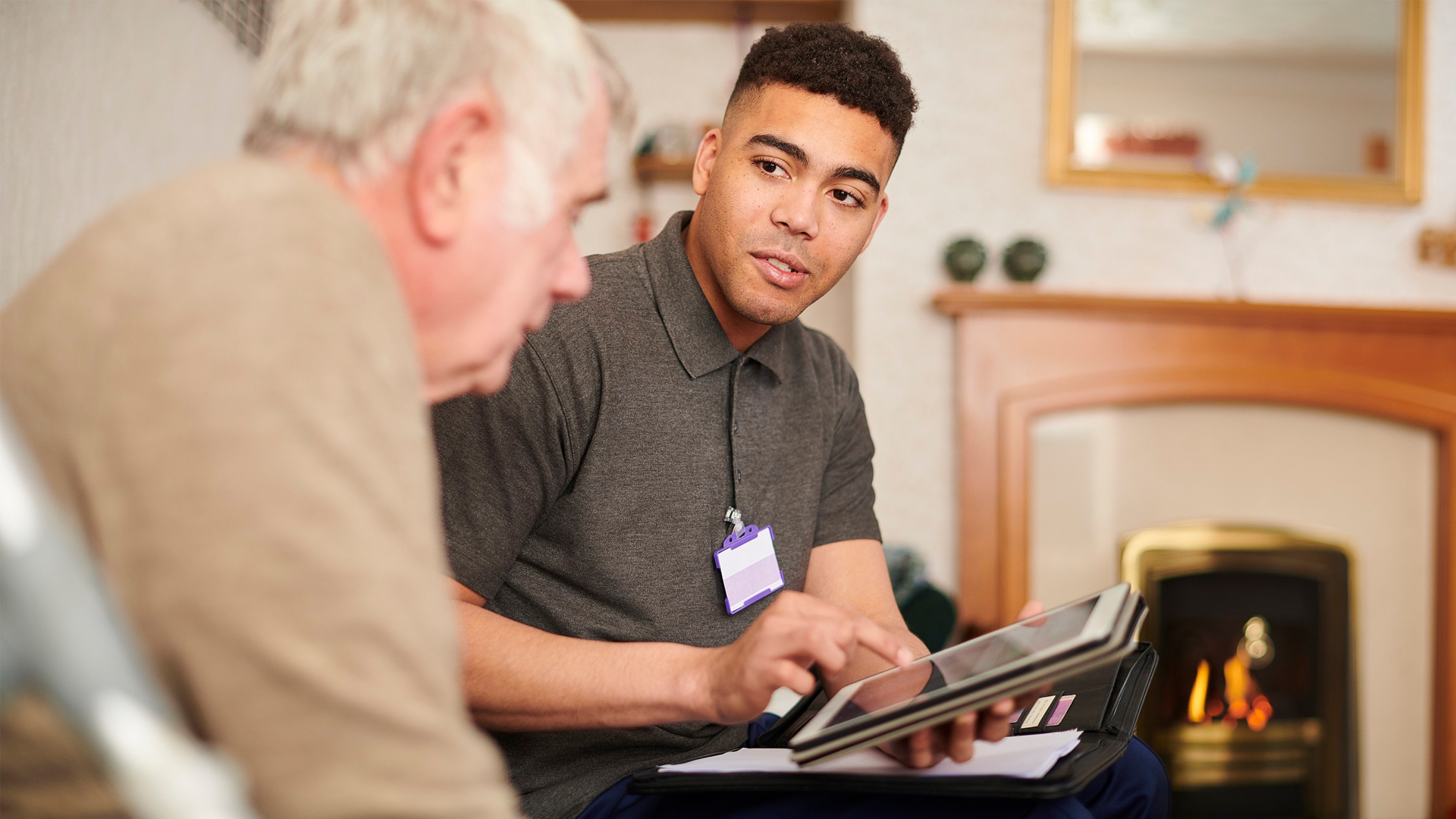 Barriers to progress
Directors of adult social care often tell me that their teams buy what they have always bought because there is a dearth of the understanding, confidence and headspace needed to procure social care services differently. As a result, technology manufacturers cannot respond and invest appropriately: instead, they continue to produce the kit they have always produced.
This approach cannot continue. Over the next 25 years, the number of 85-year-olds will double; and people will expect technology to play a crucial role in supporting older individuals, extending their healthy lifespans and enriching their later years. Another demographic, people aged between 18-64 who access state funded care and support services, also represent a growing proportion of local authority adult social care budgets. In addition to these mounting demographic pressures, the pandemic has put more stress on an already disjointed health, social care and housing system, exposing significant cracks for many people – young and old – and thrusting health inequalities into sharp relief.
But it is not just individuals, families and their carers who are suffering. Frontline professionals are feeling the strain. Co-ordination of care plans is getting tougher. Caseloads are growing and many practitioners continually operate at full capacity with limited time to understand the changing needs of their clients, let alone grasp their aspirations, the activities they love and the things that really matter to them.
The way forward
Putting technology at the heart of social care can change this. Better use of data and digital systems can personalise care, analysing behavioural patterns, identifying support needs early and tailoring interventions to the circumstances, wants and interests of individuals. Technology can also enable people to self-manage their health, putting power into the hands of service users so they can choose and control the support they want but also develop the skills to maintain their own wellbeing. This type of digitally-enabled social care taps into family and community networks and reduces dependency on the state and carers.
Take the work going on in Carmarthenshire, West Wales. Three weeks after the first lockdown, resident 'Dawn' was phoned by a wellbeing adviser from the council's telemonitoring service Delta Wellbeing. Aged 47, Dawn is a survivor of domestic abuse and suffers from bipolar disorder, depression and panic attacks. Isolated from her adult children and with little food in the fridge, her anxiety was worsening.
Before COVID-19 struck, the outreach team at Delta Wellbeing was regularly contacting 3,500 Delta Wellbeing telecare alarm users. The service was designed to spot issues before they occurred: to support people before they reached a critical point and activated their alarm or called on other emergency healthcare services.
This proactive approach convinced directors at Carmarthenshire County Council that Delta Wellbeing's team would be suitable to lead the council's outreach programme to the initial 8,500 people shielded under the first lockdown. The service began operating as the single point of access for all social care and health enquiries within Carmarthenshire. Bolstered by redeployed council employees, Delta Wellbeing was able to successfully contact the initial list of 8,500 in just two weeks to assist with food, medication, isolation and other emergencies. The team went on to contact a total of 18,500 people in just three months.
These calls served a double purpose: to check on the wellbeing of people such as Dawn and identify actions such as putting simple technology in place like digital tablets, GPS devices, voice assistants, telecare alarms or even just online music and audio books. But, importantly, this pre-emptive contact and the digital support offered also prevented surges in demand on local authority care and health services.
A significant success
Equipping staff with the skills to analyse information, risk-profile individuals and use data insights to make proactive decisions were all key to the success of Delta Wellbeing's work, as was the experience of its staff to handle and respond appropriately to challenging conversations.
The results were significant. At the height of the first wave, community referrals increased from 7% in April 2019 to 41% in April 2020. Using information and advice to turn people 'around' at the local authority's front door and signpost them to volunteer and community-based activities reduced the pressure on statutory resources.
Funding has now been extended by the Welsh government; and Delta's work has been cited as an exemplar programme. The Welsh Ambulance Service has also highlighted a reduction in 'green rated' ambulance calls in the Carmarthenshire area as a direct involvement of Delta's approach.
The innovation and ingenuity demonstrated in Carmarthenshire is not isolated. Since March 2020, there have been many examples of social care services using technology to provide high standards of care when normal service delivery has not been possible. Although digital interventions have filled many gaps during the pandemic, this approach must become an organised system, rolled out at scale across the country rather than a collection of interesting local experiences.
Towards digital reform in social care
The TEC Services Association (TSA) is working with the Association of Directors of Adult Social Services (ADASS) to tackle this issue. We have set up a joint commission looking at the role of technology in social care reform; and over the past five months, we have spoken to directors of adult social services, chief executives from councils, care and housing bodies and leaders from NHSX, the Department of Health and Social Care and the Local Government Association to ask what needs to be done. Crucially, we're working with Think Local Act Personal to make sure that the voice of the service user is loud and clear too.
The aim of the commission is to outline to government, the health and care system and the technology industry how care services and digital solutions could be combined to provide more efficient, preventative, personalised support and meet future needs and expectations. We will recommend the steps that need to be taken in the short and mid-term to put technology at the core of social care planning and commissioning, right across the UK.
There are many barriers to overcome, including a lack of basic network connections, suitable devices and digital literacy affecting many service users and social care staff. Privacy, quality and safety around data and digital use are also major issues, alongside interoperability and the ageing social care technology estate which will be impacted further by analogue switch-off. Historical 'silo working' within the health, social care and housing sectors also present a major hurdle.
But there has never been a better time to overcome these obstacles. Over recent months, more senior leaders are recognising that traditional models of face-to-face care may no longer be sustainable in the future. They have also seen the remarkable outcomes that can be delivered when housing, health and care all mobilise and work together – moving knowledge between them rather than people. It is this type of system leadership that will make it easier to spread and scale digital innovations across social care in the future, ensuring services are truly person centred and person led.
Visit our website for more information about the TSA ADASS Commission exploring the role of technology in social care reform.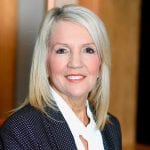 Alyson Scurfield
CEO
TEC Services Association (TSA)
www.tsa-voice.org.uk/
This article is from issue 16 of Health Europa. Click here to get your free subscription today
Recommended Related Articles