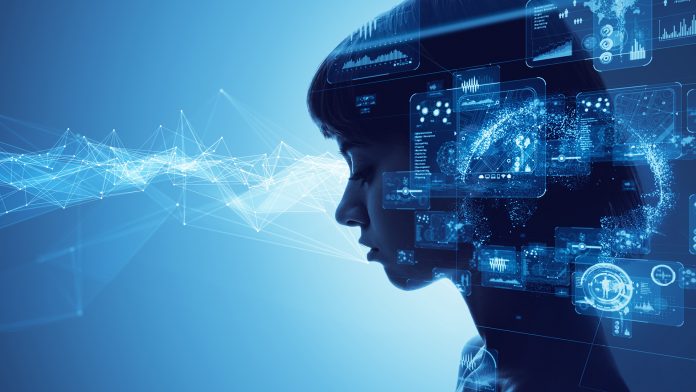 In this article Andy Blackwell, Chief Scientific Officer at Ieso Digital Health, discusses how digital therapy can be an enabler to mental health support.
Digital appointments are not 'storing up problems for the future' in mental health; they hold the answer to wait lists and stigma issues. Digital GP appointments could make it 'difficult' for doctors to diagnose and manage patients' mental health problems during the coronavirus pandemic, the chair of the Royal College of General Practitioners has warned1. However, based on many years of experience providing digital mental health therapy to NHS patients we know that for many patients, digital is an enabler, not a barrier.
We have evidence indicating that enabling patients to access mental health treatment through digital self-referral actually increases patient access and dramatically reduces waiting times. In some Clinical Commissioning Groups (CCGs) we have seen patient access increase by a factor of 10 over a nine-month period once patients learned they were able to self-refer to the service removing the need to refer via their GP. This brings the dual benefit of speeding up time to treatment and freeing up GP time for the more complex patients most in need of their attention.
Digital therapy for mental health
The NHS mental health leadership are embracing digital care delivery. Digital services play a vital role in enabling people to access high quality care, avoiding excessive wait lists and stigma issues. Going back to the 'old way' of accessing care might not be the best thing for patients or the health system.
Rapid access to targeted care is crucial in mental health treatment. Our research shows correlation between positive response to treatment and shorter waiting times2. NHS data in 2018/2019 reports mean waiting times of ~70 days from referral to second treatment appointment in conventional services. This compares to 36 days for Ieso in the same time period. So far in 2020 this number is 26 days.
At present, even in the midst of the COVID-19 crisis, we are able to allocate the majority of patients to a therapist on the same day they present to the service. In part this is because digital delivery enables us to load-balance supply and demand across a much broader geography and avoid localised 'bottlenecks'.
Stigma remains a real issue and many patients don't necessarily want or need to go to a GP with their mental health problems. In our experience, many patients actually find it easier to open up about their problems when their care is not face-to-face. Our clinical team tell us patients open-up earlier and patients often need fewer sessions.
Analysing patient outcomes
Time and time again we find that when we start working with a new CCG, GPs are reticent about digital care delivery. They are concerned that not being physically in the same room will have a negative impact on outcomes. Yet our patient outcomes data consistently exceed national targets and ultimately, they are convinced.
Whilst there will always be the need for face-to-face GP support for some patients, particularly those with complex needs, for patients who have time and travel constraints, live in remote areas, or have social anxiety, digital access can be a life saver. Not to mention that online access may be the only option for some people in the current climate, such as those in isolation or at high risk of infection.
As services are currently less able to offer face-to-face appointments, unless we embrace new models of care delivery the wait lists will just get longer; to reject digital options would simply be storing up problems for GPs and patients alike. The important thing is that online treatment is done well and follows approved protocols. This means using accurate patient outcome measures, therapists with the right training and privacy standards being maintained. Of course, all good digital services also use carefully designed data-sharing and risk escalation protocols with local GP and other mental health services.
Investing in online care
What is undoubtedly needed is more investment in training clinicians in effective online care delivery. Whilst digital is an integral part of the NHS five-year plan, digital delivery is not yet on the curriculum of most training programmes for health care professionals.  It cannot be underestimated that clinicians need support and adequate training to assess and treat patients using any digital method, including telephone and video calls.
Throughout history it is need that drives innovation, ultimately to the benefit of society. This is the time that the whole of the NHS should be embracing digital access and thoroughly investigating the benefits that it can give to both primary care and patients. With an open mind and careful implementation, the COVID-19 pandemic will leave us with better access to high quality mental health treatment in the long term.
Andy Blackwell
Guest author
Chief Scientific Officer
Ieso Digital Health
1. https://www.hsj.co.uk/technology-and-innovation/digital-appointments-could-be-storing-up-problems-for-the-future/7027421.article
2. Demographic and clinical predictors of response to internet-enabled cognitive–behavioural therapy for depression and anxiety https://www.ncbi.nlm.nih.gov/pmc/articles/PMC6171334/