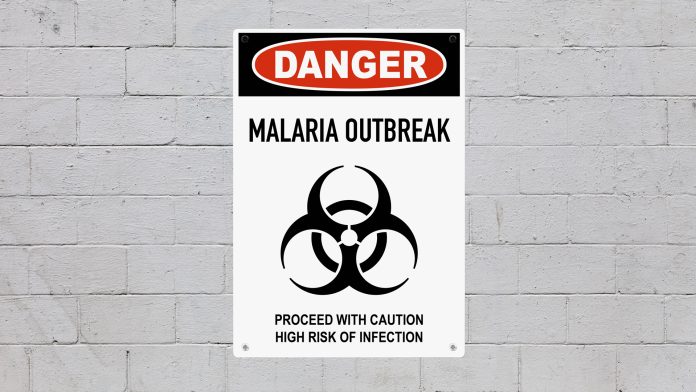 Tableau, Mapbox, Exasol, and Alteryx commit $4.3 million (~€3.9 million) to accelerate malaria elimination efforts for more than 60 million people.
Paris, France, 25 April 2019—Tableau, Mapbox, Exasol, and Alteryx today announced a collective $4.3 million technology contribution over the next three years to help governments eliminate malaria for an estimated 60 million at-risk people in sub-Saharan Africa – Are we a step closer to malaria elimination?
A global organization dedicated to accelerating malaria elimination
This new grant to PATH, a global organization dedicated to accelerating health equity, expands on the early success of itsVisualize No Malaria initiative and was announced at the World Malaria Day 2019 event hosted by the RBM Partnership to End Malaria in partnership with the City of Paris and the French government at the Hotel de Ville in Paris.
With the grant, PATH will support national governments and regional organizations in up to six sub-Saharan countries in the use of real-time data and analytics to bolster decision-making around elimination efforts. These data-informed insights allow officials to determine where and how to deploy resources to respond most effectively in fighting disease. The investment will also provide training to hundreds of frontline health workers and officials on how to use the power of timely and accurate data to tackle malaria and other diseases.
"Successful malaria elimination programs require accurate data that moves faster than the disease itself—to help shorten the distance and time it takes to find and treat cases, and even to predict risk and direct resources before cases occur," said Steve Davis, President and CEO of PATH.
"We're excited to continue working with our technology partners to expand the support and tools governments need to get the upper hand in controlling and eventually eliminating a disease that still kills more than 400,000 people every year."
The path to malaria elimination
Originally launched in 2015 as a collaboration between PATH, Tableau Foundation, and the Zambian Ministry of Health, the Visualize No Malaria digital technologies make real-time, actionable data about malaria available to everyone from national and district-level health officials to thousands of frontline health workers.
Through the combination of improved use of data with other malaria control efforts, the Zambian government has reduced reported malaria cases by 85% and malaria-related deaths by 92% across a population of 1.8 million people in the country's Southern Province. Reducing the amount of time to see and understand health data from months to hours, health officials can now make faster decisions about the best ways to deploy a mix of interventions, including drug delivery, indoor residual spraying, bed net distribution, and other proven techniques to most effectively respond to existing cases and prevent new ones.
In low-burden areas, this approach has proven to be a cost-effective way for governments to control malaria, and in high-burden areas, it could be an important differentiator in creating and sustaining steep drops in disease incidence.
The Visualize No Malaria tools and approach are currently being replicated in Senegal, which has seen a similar 60% drop in reported malaria cases across a northern Senegal population of 1.8 million in just two years, and the initiative is set to expand in Senegal and neighboring countries under this new commitment by partners.
"Senegal's National Malaria Control Program sees new tools to make data faster and easier to use and act upon as critical to helping us win the fight against malaria," said Dr. Doudou Séne, Director of Senegal's National Malaria Control Program.
"With this new commitment, we can increase the number of districts where we use the Visualize No Malaria stack and make informed, real-time decisions across the nation, as well as support our cross-border collaboration with The Gambia."
In 2017, an estimated 219 million cases of malaria occurred globally, which resulted in an estimated 435,000 deaths, the vast majority in sub-Saharan Africa where the Visualize No Malaria effort is concentrated. 61% of these deaths occurred in children under the age of five.
About Tableau Foundation
The Tableau Foundation is a philanthropic initiative led by the employees of Tableau Software (NYSE: DATA) that encourages the use of facts and analytical reasoning to solve the world's problems. Tableau Foundation grants combine Tableau's two most valuable resources—its people and its products—with financial support to non-profits that are using data to reshape communities around the globe. To learn more, please visit www.tableaufoundation.org
About Mapbox
Mapbox is the live location platform for more than 1.5 million developers. Mapbox's mapping, search, data, and navigation solutions power industry leaders, like Facebook, General Electric, Instacart, Porsche, Tableau, and The Weather Channel. Founded in 2010, Mapbox has offices in San Francisco; Washington, D.C.; Berlin; Helsinki; Minsk; and Shanghai. Learn more at www.mapbox.com.
About Exasol
Exasol is the future of data analytics. Its unique development team have combined cutting-edge innovation and unrivalled know-how to create the world's fastest data analytics platform, designed to give users the power, flexibility, and scalability to meet the demands of an organization's long-term data strategy. To learn more about Exasol, please visit www.exasol.com.
About Alteryx, Inc.
Revolutionizing business through data science and analytics, Alteryx offers an end-to-end analytics platform that empowers data analysts and scientists alike to break data barriers, deliver insights, and experience the thrill of getting to the answer faster. Organizations all over the world rely on Alteryx daily to deliver actionable insights. For more information, visit www.alteryx.com.
About PATH
PATH is a global organization that works to accelerate health equity by bringing together public institutions, businesses, social enterprises, and investors to solve the world's most pressing health challenges. With expertise in science, health, economics, technology, advocacy, and dozens of other specialties, PATH develops and scales solutions—including vaccines, drugs, devices, diagnostics, and innovative approaches to strengthening health systems worldwide. For more information, visit http://www.path.org.