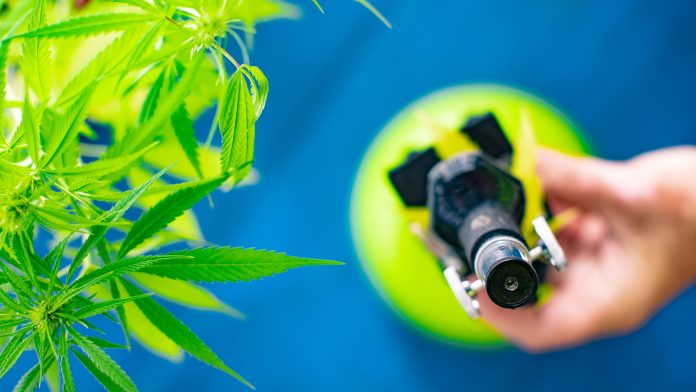 The Centre for Medicinal Cannabis (CMC) today announces its first major UK medical cannabis conference on cannabinoid research in collaboration with the National Institute for Health Research (NIHR).
The first ever UK medical cannabis conference on clinical cannabinoid research will be a two day event taking place on the 16-17 April at BMA House in London.
The event, hosted by the Centre for Medicinal Cannabis, will draw together world leaders in basic and cannabinoids research alongside the most senior policy makers in the UK.
They will present a series of lectures covering the most cutting-edge medicinal cannabis research into the use of cannabis-based medicinal products (CBMPs) in the treatment of pain, epilepsy, cancer, mental health and neurodegeneration.
Prof Saoirse O'Sullivan, Science Lead, Centre for Medicinal Cannabis, said: "I am delighted that the CMC undertook to put an event like this together and have assembled such a great programme of national and international speakers.
"This will be an event not to be missed by basic and clinical researchers who are passionate about getting the right evidence to enable broader CBMP prescriptions. The event will also be an excellent education on the current evidence base for cannabinoids for those new to this exciting research area."
First UK medical cannabis research conference
In an industry first, in attendance will be representatives from NHS (National Health Service), NICE (The National Institute for Health and Care Excellence), DHSC (Department of Health and Social Care) and MHRA (The Medicines and Healthcare products Regulatory Agency).
The keynote lectures will be delivered by Dr Keith Ridge, Chief Pharmaceutical Officer, NHS England (NHSE), Dr Paul Chrisp, Director, Centre for Guidelines, NICE, Prof Roger Pertwee, Emeritus Professor, University of Aberdeen, Honorary Fellow of the British Pharmacological Society (BPS) and Prof Sir John Tooke, Executive Chairman of Academic Health Solutions.
The goal of the event is to bring together policy makers within the health service and researchers from around the world to foster dialogue around the topic of CBMP research.
Dr David Baghurst, a Research Programme Director at the NIHR: "It is timely to bring together the country's leading researchers, policy makers and industry working in cannabis-based medicine, to discuss the latest developments and identify the research evidence needed around the potential effectiveness of these types of treatment."
Increasing CBMPs
Medicinal cannabis was made legal in late 2018 and since then one CBMP, Epidiolex, has gotten approval from FDA and EMA but no CBMP has been granted a license to market in the UK by the MHRA.
Despite political and public pressure the number of prescriptions for CBMPs is low. NICE have highlighted the fact this is due to a lack of clinical trial evidence demonstrating the efficacy, side effects and cost benefits of CBMPs in various conditions.
This conference aims to enable and facilitate such research by gathering industry, scientists, clinicians and regulators together to align research strategies and consensus on research goals.
In a wider social context research undertaken by YouGov, commissioned by CMC, demonstrated that a staggering 1.4 million patients are currently treating themselves with illicit cannabis and spending an estimate £2.6bn per year. This further demonstrates the need to progress research into CBMPs. A goal that can only be accomplished through bringing all stakeholders together in a professional and productive forum.
Prof Sir John Tooke, Executive Chairman of Academic Health Solutions, said: "Realising the potential of medicinal cannabis relies on science to understand the molecular mechanisms involved, and generate robust evidence of safety and efficacy. The CMC research conference will be an important opportunity to gauge the current status of the science relating to this promising but challenging therapeutic area."
More information on the event can be viewed here.