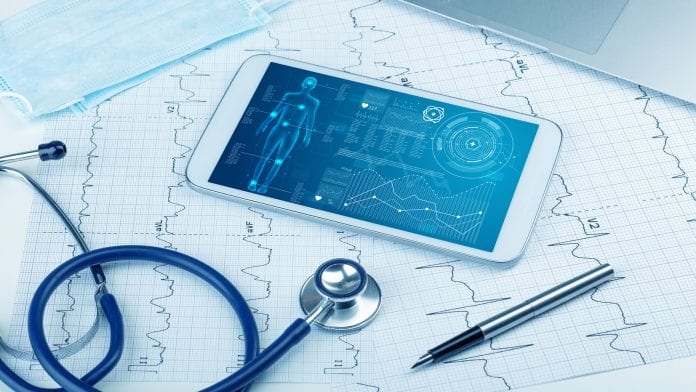 Healthcare systems are undergoing rapid changes in light of the current pandemic, and Medisanté are finding solutions to patient care through telehealth and remote patient monitoring.
Medisanté, headquartered in Switzerland, offers solutions to the radical transformation that healthcare systems and workers are facing now and over the next ten years, empowering connected care by expanding the expertise of care teams beyond the hospital with remote patient monitoring.
Its innovative remote patient monitoring systems aid the care of patients who are chronically ill and allow for direct-to-cloud connectivity embedded in medical devices.
Medisanté radically simplifies the integration of patient data into clinical care systems with its cloud-to-cloud medical Internet of Things (IoT) infrastructure and combines it with innovative global technology to ensure patient data remains anonymous.
Remote patient monitoring for chronic patients
With a passion for connected care and big aspirations to be Europe's 'Unicorn' company for remote patient monitoring, Medisanté delivers cost-effective, zero-touch medical IoT infrastructure that uniquely leverages global technologies in order to put IoT to work for care teams anywhere in the world.
Currently many connected healthcare systems use Bluetooth or Wi-Fi which can be riddled with connectivity issues. Medisanté makes connected care hassle free, helping healthcare providers, pharmaceutical companies and Clinical Research Organisations (CROs) capture Patient-Generated Health Data (PGHD) for their clinical systems without Bluetooth or Wi-Fi.
Many chronically ill patients are over the age of 65, and have trouble downloading mobile phone apps and connecting. Medisanté has teamed up with mobile phone provider Vodafone to offer a solution to this problem through the integration of Vodafone SIM-card sensors in patients' devices that allow them to monitor patient health, such as taking blood pressure, and allowing care practitioners to contact patient's before they even become ill.
Integration of PGHD into clinical systems
In a world where data protection is highly regulated, the integration of patient data remains a major challenge for healthcare providers, pharmaceutical companies, and CRO's, and as healthcare systems deal with the increased strain of ageing populations and chronic conditions, remote healthcare will become a pressing need. Balancing this with data protection will need innovative solutions.
Medisanté provides an answer to the challenge of data and remote patient monitoring with its integration of PGHD into clinical systems. Care teams will not need to unveil the identity of a patient to any device manufacturer once an IoT device has been assigned due to Medisanté's combination of global technology and privacy for sensitive data.
Find out more about Medisanté and its innovative solutions for remote patient monitoring today.