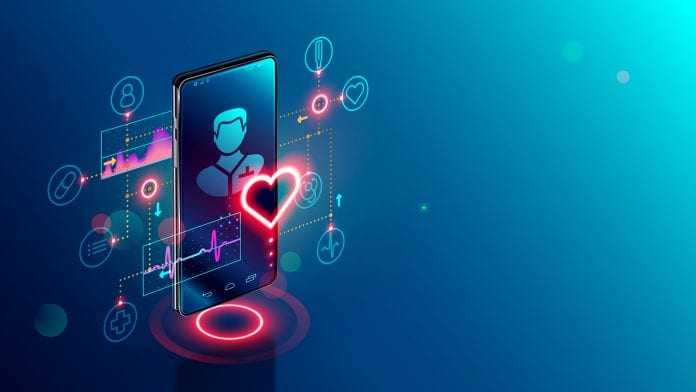 NHS Trusts across England are benefitting from the rapid roll out of telehealth and remote monitoring for patients in the wake of the COVID-19 crisis.
The NHS was undergoing a digital transformation before the coronavirus pandemic; however, COVID-19 is acting as a catalyst towards its completion. The NHS has been responding quickly to the challenges posed by the COVID-19, and telehealth and remote monitoring have allowed for health services to continue whilst face-to-face care is not possible.
NHS Trusts across the country are now benefitting from schemes that are accelerating the rapid rollout of these innovative services, such as home monitoring equipment, apps, software, and data, as the crisis continues.
Health and social care secretary Matt Hancock said: "Technology has been an incredibly powerful tool in our response to coronavirus. We have learned so much about what can be done online, and in some cases, what is better done that way. Technology will play a growing and vital role in the future.
"While we restore face to face NHS services too, new innovations will ensure patients can benefit from the comfort of home, with the reassurance that they can be fast tracked to support from the NHS should they need. NHS at Home will help keep people safe and out of hospital while providing the best possible care."
NHS 'At Home' roll out
NHS England has ramped up its 'At Home' rollout scheme which will see thousands of respiratory patients benefitting from home monitoring devices – including those with cystic fibrosis and those recovering from COVID-19. The patients will be given home monitoring devices and apps which healthcare professionals can use to monitor the patient's conditions remotely.
NHS chief executive, Sir Simon Stevens, said: "For patients and their families living with cystic fibrosis this is a landmark moment, offering people vital health help at home. The COVID-19 outbreak has hit every household in the country but for some people with certain conditions, this virus will have been especially unsettling and dangerous, which is why the NHS is looking to make sure those at greatest risk can get safe, tailored care, despite the ongoing pandemic threat.
"As the NHS in England moves from having responded successfully to the first wave of the virus, to helping people to recover and to restoring routine services, it is common sense, convenient and innovative forms of treatment like at-home lung checks that we are making increasingly available to people across the country."
Dr Janet Allen, director of strategic innovation at the Cystic Fibrosis Trust, said: "We've been working closely with NHS England and NHS Improvement to ensure more people with cystic fibrosis have this equipment at home during these difficult times, so that clinical teams can continue to make important decisions about their care. It also builds on research we're running – a study called Project Breathe – to help us understand whether measuring things like lung function, oxygen levels, activity, and weight at home can reduce the number of hospital appointments for people with cystic fibrosis."
Remote monitoring: recovering from COVID-19
The NHS is trialling oximeters – devices that can identify dips in the blood oxygen levels of COVID-19 patients whilst they recover at home rather than in hospital. These devices will be combined with appointments through telephone apps to aid recovery and identify readmission cases. The oximeters are to be trialled at sites in Watford, Hertfordshire, and North London with 150 patients.
Tara Donnelly, chief digital officer, NHSX, said: "This is a great example of how new technology is supporting healthcare professionals to provide the right care at the right time. With COVID-19, it is vital that we make use of digital tools that can help support patients who do not need immediate hospital care and allow close monitoring of their condition.
"The feedback we are getting from patients is that the remote monitoring with clinical oversight is really reassuring to them, and they are grateful to be at home while they recover, rather than in a hospital bed. The clinical team is finding it helps give them very rapid feedback on their patients and they are able to keep an eye on a number of people at a glance, which is working much better for them than the previous system which relied on phone calls."
A 'virtual ward' service has also been rolled out in West London which allows clinicians to monitor a patient's vitals in real time, with plans for implementation in other areas of the country. If this is successful it could pave the way for a national rollout later this year.
Reducing demand on care services
In a bid to reduce demand on the local care economy, the East London NHS Foundation Trust (ELFT), Community Health Newham, NHS Liverpool CCG, and Mersey Care NHS Foundation Trust are also benefitting from the roll out of remote monitoring equipment for patients provided by Docobo following the win of the Service at Scale category in the European Innovation Partnership (EIP) awards.
Docobo's patient monitoring system – DOC@HOME® – will be rolled out, which allows for digital remote monitoring and case management for patients in care homes, or who are recovering at home. The system rollout will be led by ELFT and will be implemented for those recovering from COVID-19, including over 250 patients who live with cardiac, diabetic, and respiratory issues.
The system is digitally compliant, consisting of a web-accessed clinical system connected to the NHS private network (HSCN), and with secure patient access via a range of device options. Patients will also be provided with their own digital tablets to record their health that will feature thermometers, pulse oximeters, weighing scales, and blood pressure monitors.
Raguraman Padmanabhan, Clinical and Operational Service Lead, ELFT, said: "Demands on the health system were a challenge before COVID-19 and now with the current climate, GPs and health care professionals are wanting to use more Telehealth monitoring to enable them and the whole NHS to provide high quality care to patients more efficiently."
Carol Hughes, Head of Health Technologies and Access, Mersey Care NHS Foundation Trust, says: "We look forward to expanding the service in the near future, exploring the use of Telehealth to support patients with other health conditions and in different settings such as care homes."