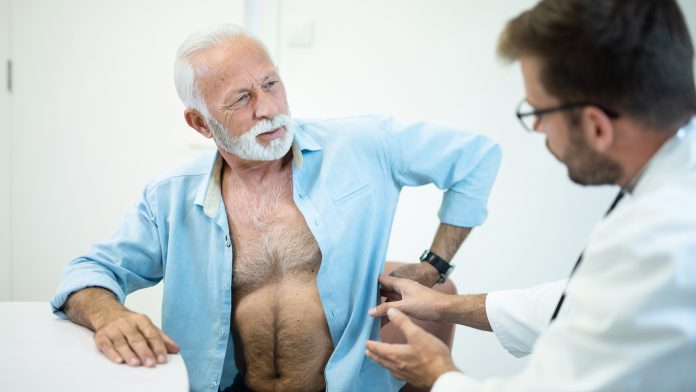 Helen Yeh, Vice President of the CVRM Therapy Area, BioPharmaceuticals Medical, at AstraZeneca speaks to Health Europa about the burden and treatment of chronic kidney disease (CKD).
Chronic kidney disease is a common and long-term condition characterised by the kidneys' inability to function as they should. Around 840 million people around the world are affected by the disease, with those suffering from diabetes, hypertension, or with a family history of kidney failure being among those groups most at risk. Though treatments can help alleviate symptoms, there is currently no cure and, in some cases, if CKD is not managed correctly it can lead to kidney failure.
Earlier this year, the European Commission's approval of Forxiga (dapagliflozin) – a sodium-glucose cotransporter 2 (SGLT2) inhibitor – as a treatment for CKD in adults with and without type-2 diabetes (T2D) marked a huge milestone in the advancement of CKD treatment. Dapagliflozin has shown positive results in being able to delay the progression of CKD, allowing healthcare providers to improve clinical outcomes for patients. Health Europa spoke to Helen Yeh, Vice President of the CVRM Therapy Area, BioPharmaceuticals Medical, at AstraZeneca about the burden of CKD and the significance of the EU's recent approval.
How common is chronic kidney disease (CKD)? Are there any significant risk factors or particularly vulnerable demographics?
CKD affects 840 million people worldwide and approximately 47 million in the European Union (EU). The burden of CKD is growing and by 2040, it is expected to become the fifth leading cause of mortality globally.
Several risk factors are common in people who develop CKD, including diabetes, hypertension, and cardiovascular (CV) disease. Socioeconomic status, ethnicity, and genetics can impact a person's risk of developing the disease as well. For example, Asian and Black adults are known to be at higher risk of CKD.
This significant burden highlights the need for early diagnosis and treatment that can help prevent the disease from progressing and improve patient outcomes.
What are the key challenges currently facing the management and treatment of CKD?
CKD could be called a 'silent disease' as many people do not experience symptoms in the early stages of the disease. In fact, an estimated nine out of 10 people do not know they have it. CKD can be diagnosed using simple tests measuring kidney function through creatinine in the blood and kidney damage through albumin in the urine. However, in many cases, the disease is only detected in later stages when routine testing for other health conditions is performed. The lack of emphasis on early, disease-specific testing coupled with low awareness of the signs and symptoms leads to diagnosis of CKD at later stages, making it harder to manage.
If left untreated, people are at risk of serious complications and can progress to kidney failure. At advanced stages of the disease, few treatments are available. Dialysis, also known as renal replacement therapy, can filter and purify the blood. Carried out in a hospital, dialysis center, or at home, dialysis is expensive, time consuming and lifelong unless a kidney transplant can be found.
While there are medications available to help control signs and symptoms, address associated complications and slow disease progression, CKD itself has no cure. It is important to diagnose and intervene early, giving patients the opportunity to change the course of this potentially devastating disease.
Are there any preventative lifestyle measures which people can take to lower their risk of developing CKD?
CKD cannot always be prevented, but in some cases, measures can be taken to reduce a person's risk. Conditions such as high blood glucose and blood pressure can make CKD progress more quickly. Through a simple test, such as a blood draw or urine sample, a person's risk can be assessed, and those risks mitigated with lifestyle changes such as adopting healthier eating habits, or by starting a treatment plan that can help preserve kidney function, potentially delaying or even preventing dialysis altogether in the long run.
What impact will the recent approval of dapagliflozin use in the EU have on patients and healthcare providers?
Dapagliflozin is potentially the most significant advancement in the treatment of CKD in more than 20 years. It is the first sodium glucose co-transporter 2 (SGLT2) inhibitor to be approved in the EU to treat people with CKD regardless of the presence or absence of type-2 diabetes and is the first medicine to prolong survival in a renal outcomes trial in this patient population.
With dapagliflozin's approval, physicians and patients now have a new treatment option that can be administered in earlier stages of the disease to potentially improve the prognosis for people with CKD.
Helen Yeh
Vice President of the CVRM Therapy Area
BioPharmaceuticals Medical
AstraZeneca
www.astrazeneca.co.uk
This article is from issue 19 of Health Europa Quarterly. Click here to get your free subscription today.
Recommended Related Articles