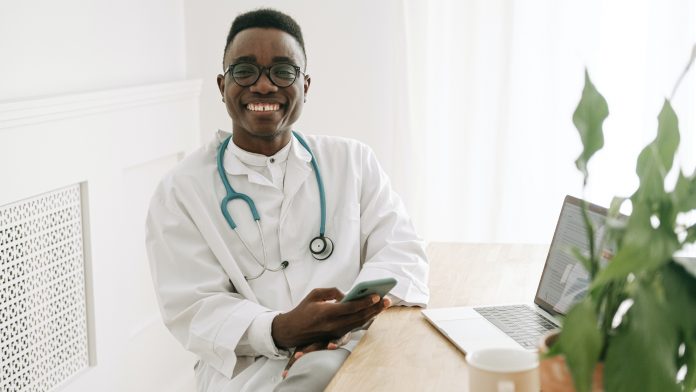 Workforce management specialists, Quinyx, outline the findings of their insightful study of how the COVID-19 pandemic has dramatically affected our health and social care workers, providing essential recommendations that will enhance the healthcare sector.
The health and social care workforce has borne the brunt of the pandemic – facing the virus head-on, all while being put at risk to help others. New and increased challenges like high staff turnover, recruitment struggles, and mounting pressure mean employers are weathering even more difficulties than just pandemic-fuelled problems.
In this report, we explore how healthcare workers are faring and what industry leaders can do to support their people on the ground. All statistics within this article have been collated from The State of the Deskless Workforce report, which you can read here.
Better flexibility for healthcare workers
Staff shortages in the health and social care sector are not a new phenomenon. However, the changing employment landscape of the UK means the lure of other higher-paying roles, and the promise of a better work-life balance is a very real threat for many healthcare leaders.
And while higher pay may not be an option, there are other ways to retain a contented workforce, such as improved flexibility.
When it comes to workforce scheduling, inflexibility can have a significant impact on job satisfaction, stress levels, and morale. In fact, it may be a considerable driver in encouraging some key healthcare workers to walk away altogether.
More than a third (35%) of the health and social care workers we spoke to admitted they had left a job because their employer did not provide schedules with advance notice, and 30% would choose flexibility over higher pay. They reported that:
59% must call or text their manager if they need to swap or change their shift
53% cannot access a tool or mobile app to change shifts.
While better flexibility may seem insignificant, it could improve several of the underlying bugbears healthcare workers face, which add to their overall dissatisfaction.
Recognition is essential
Despite last year's weekly key clap for key workers and regular media hype surrounding the nation's 'healthcare heroes', many of the health and social care workers we spoke to explained that recognition of their hard work and commitment on the ground is lacking.
The study found that:
Just 55% said they feel valued by their employer – a significant decrease from 72% in the midst of the pandemic.
Two in three (68%) believe their employer views them as a 'temporary or disposable resource', compared with 51% before COVID-19.
59% have considered quitting because they are unhappy in their work environment – with male healthcare workers (39%) slightly more willing to stay put than females.
Poor staffing levels was a bone of contention for many workers too:
71% have noticed the company they work for is stretched due to unpredicted demand or staff sickness.
And a staggering 89% say inadequate levels of staff leads to a more stressful work environment.
Health and wellbeing must be a focus
Our study found that, in many cases, health and social care workers in the UK prioritise getting the job done over their own health and wellbeing.
In fact, two in three (64%) had gone to work sick because they couldn't afford to take time off – a huge increase from 2020 when 21% confessed to attending work sick.
58% have missed social events or holiday celebrations due to work schedules.
56% say work schedules have forced them to skip personal activities such as working out, mental health activities, and relaxing.
When questioning why this was the case, we found:
More than half (53%) have cited difficulties in swapping shifts if they feel unwell because they do not have access to a tool or app that makes it easy to do so.
74% are contacted 'out of hours' by a manager via phone or text.
More than half (52%) of UK health and social care employees do not feel comfortable talking to their manager about scheduling issues around their personal life, highlighting a need for better relationships in the workplace.
By providing the necessary tools to make shift-swapping simpler and more efficient for health and social care workers, they can plan effectively around sickness and home life – with no more clocking in while ill.
Time to act
Uncertainty in the UK economy and a continued nervousness around the after-effects of COVID-19 means many of the health and social care workers we spoke to intend to stay within their role for the foreseeable future.
While that's good news in the short term, it also gives employers enough time to really get to grips with creating and implementing robust people strategies.
Our recommendations:
Make staff engagement and empowerment a priority – open lines of communication across teams and actively communicate with them in a meaningful way.
Turn to tech for help – utilising an app-based scheduling system, such as Quinyx's workforce management tool, allows users to request alternative shifts and offer to cover for colleagues without being put on the spot or awkwardly having to call the boss for time off.
Time for more flexibility – empower healthcare workers and give them the flexibility to take leave for personal events or wellness breaks. By proving they have your trust, they will be more motivated to find cover for their time off and be more engaged when they are at work.
Ensure physical and mental health is high on the priority list and that staff know this. Everyone should feel safe and comfortable at work and able to request and take time off for illness and wellness.
To find out more about the study and download the full health and social care findings, click here.
Want to help your workforce? Find out how at quinyx.com
Special Report Contact Details