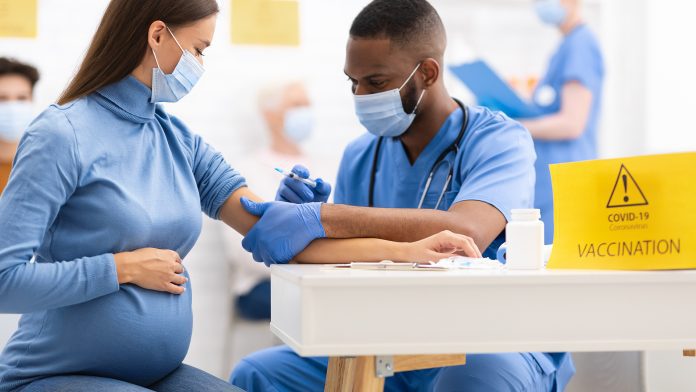 A new study has analysed the potential impacts of Covid vaccinations on pregnancy, revealing whether they increase the chances of preterm births.
Currently, only 31% of pregnant people in the US have received their Covid vaccines, despite having an increased risk of severe disease and death during pregnancy if they contract COVID-19. Experts believe that a primary reason for vaccine hesitancy among these individuals is that they are concerned that vaccinations may disrupt pregnancy, potentially causing preterm births.
Now, a study led by Yale University has analysed over 40,000 pregnant individuals to explore any safety concerns posed by Covid vaccines, finding that vaccinations are indeed safe during pregnancy.
Vaccines and preterm births
Preterm births (in babies delivered earlier than 37 weeks) and small-for-gestational-age (SGA) babies are associated with a higher risk of infant death and disability. For their novel study, the researchers employed data from eight healthcare organisations participating in Vaccine Safety Datalink – a Centers for Disease Control and Prevention (CDC) project aiming to monitor vaccine safety. The team utilised this data to investigate the risk for preterm births or SGA among vaccinated and unvaccinated pregnant women aged 16 to 49 years.
Of the study's participants, 10,064 (22%) received at least one Covid vaccine dose during pregnancy, with 98.3% receiving vaccination during their second or third trimester and the remaining 1.7% having it during their first trimester of pregnancy. Around 96% of those vaccinated received an mRNA vaccine developed by Pfizer-BioNTech or Moderna.
The researchers identified that Covid vaccinations during pregnancy are not associated with preterm births or SGA when comparing vaccinated and unvaccinated pregnant people. Furthermore, the trimester in which the vaccine was administered and the number of Covid vaccine doses was also not associated with an increased risk.
Only a few studies to date have documented the outcomes among live births following Covid vaccinations, with the novel research supplementing the evidence that vaccinations are safe during pregnancy.
Vaccine hesitancy
Studies into the reasons behind low vaccine acceptance in pregnant people discovered that the common concerns are linked to a lack of information about Covid vaccine safety during pregnancy and potential harm to the foetus.
Heather Lipkind, associate professor of obstetrics, gynecology, and reproductive sciences at the Yale School of Medicine and lead author of the study, said: "Getting vaccinated against COVID-19 is important for preventing severe illness in pregnant people. With the increasing rates of COVID-19 in our community, we are encouraging pregnant people to get vaccinated."
As well as having an increased risk of severe disease and death compared to non-pregnant people, pregnant individuals are more likely to admission into the intensive care unit, invasive ventilation, and machine-assisted blood oxygenation due to COVID-19.
Because of this, the CDC and the American College of Obstetricians and Gynecologists recommend the Covid vaccine for people who are pregnant, breastfeeding, trying to get pregnant, or might become pregnant in the future.
Recommended Related Articles