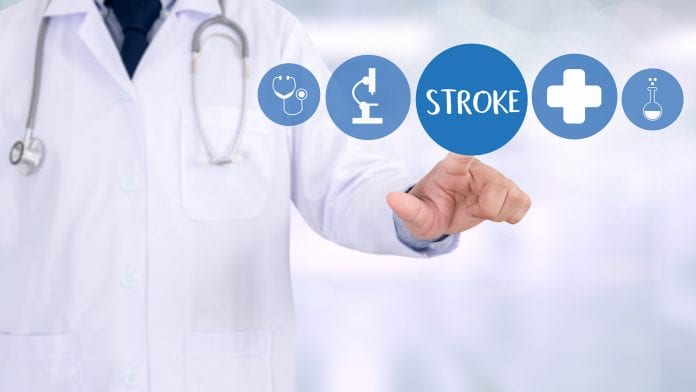 A new study has set out to assess the best option for the treatment of a rare type of stroke known as a nontraumatic subarachnoid haemorrhage (SAH).
Nontraumatic subarachnoid haemorrhages cause bleeding between the brain and the tissue that covers it – known as the 'subarachnoid space', and can be caused by a ruptured brain aneurysm. As there are no clinical guidelines that provide the best drug choice to treat raised blood pressure in these patients, the study set out to examine the best option of the current vasopressor treatments available for this rare type of stroke.
The study, published in Neurosurgical Focus and carried out by scientists at The University of Texas Health Science Center at Houston (UTHealth), assessed data from an Electronic Health Record (EHR).
Nontraumatic subarachnoid haemorrhages
Many patients who suffer a nontraumatic subarachnoid haemorrhage experience some amount of brain impairment, as well as restricted blood flow to the brain which can sometimes result in death.
Senior author, Hulin Wu, of the Betty Wheless Trotter Professor and chair in the Department of Biostatistics and Data Science at UTHealth School of Public Health, said: "Nontraumatic subarachnoid haemorrhage is a potentially devastating condition with a high death rate. Our research goal was to use EHR data to understand which drug is better for reducing the death rate for these patients."
The research team examined the use of current treatments: dopamine, norepinephrine, and phenylephrine. These help to maintain optimal pressure for blood flow in the brain as well as increasing blood pressure.
Phenylephrine
Patients involved in the study who received the treatment option of dopamine had a death rate of 50.6%, and those who received norepinephrine had a death rate of 47.6%. Despite these currently being regarded as more potent treatment options, they can both lead to high blood pressure.
The study revealed that the most promising treatment was the vasopressor phenylephrine, which had a death rate of 24.5%. However, previous research on this treatment option has suggested that it is associated with worse outcomes.
First author, George Williams, associate professor of critical care medicine in the Department of Anesthesiology at McGovern Medical School at UTHealth, said: "Doctors have multiple vasopressor options to choose from to treat this disease, but until now there weren't studies to reference in actively comparing the choices and weighing the consequences of each treatment option."
The researchers emphasise that clinical trials would be beneficial in the evaluation of the study findings and to confirm phenylephrine as the most beneficial treatment option.
Recommended Related Articles