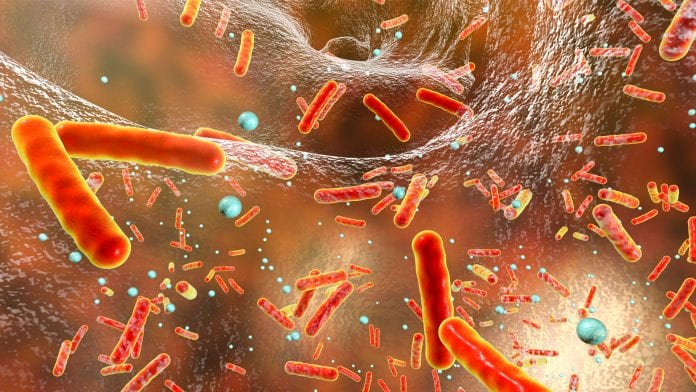 Health Europa delves further into Lisanti's successful breast cancer clinical trial and the remarkable use of doxycycline antibiotics.
Lisanti and his wife Professor Sotgia, from the University of Salford, UK, discuss the possible role of doxycycline antibiotics in preventing the reoccurrence of cancer. Their study gives hope for the efficacy of cheap, over-the-counter drugs being used alongside standard treatments to prevent cancer regrowth.
Testing the effects of doxycycline antibiotics
Both professors from the University of Salford, husband and wife Michael Lisanti and Federica Sotgia predominantly focused their research efforts on doxycycline antibiotics to essentially probe the use of antibiotics as a potential therapeutic agent in preventing cancer.
Doxycycline antibiotics are typically used to treat conditions such as acne, periodontitis, rosacea and chlamydia. Lisanti explains that doxycycline was selected as the best candidate for anticancer therapy given its 22-hour half-life, 100% absorption rate and high safety profile.
Lisanti explains: "We were particularly interested in looking at CSC markers because it was those that would give us an indication of whether or not the doxycycline was actually targeting the cancer stem cells."
"We looked at two in particular, CD44 and ALDH1 – both known biomarkers of cancer stemness."
The results were extraordinary.
Targeting only breast cancer patients, on average, the CSC markers were reduced by 40%, and close to 90% of the patients responded positively to the doxycycline – something unheard of in most clinical trials and current chemotherapies.
What are the prospects of doxycycline antibiotics?
Lisanti is excited to extend the research to include other cancer types and a much larger pool of patients.
Given that a Phase III trial proves to be successful, the professors are now looking ahead for doxycycline one day to be administered to cancer patients in addition to the current standard treatment of chemotherapy.
Although this trial is not the first to uncover a link between antibiotics and cancer, Lisanti's and Sotgia's trial is the first to specifically and deliberately target the cancer stem cells, and they are hopeful that its success will inspire similar studies in the future.
"There was some early excitement about metformin – a diabetes drug – as an anticancer treatment, and that led to hundreds of metformin trials." Adds Lisanti.
"Ours is the first doxycycline trial, and I would predict that once it becomes more well-known, others will follow suit."
Recommended Related Articles