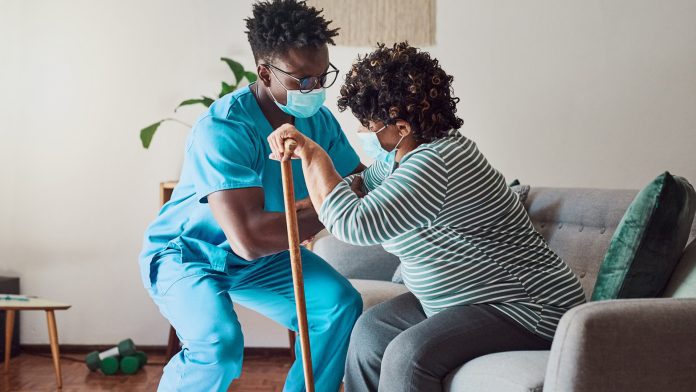 Hybrisan's Dr Chris Mortimer discusses the company's novel antimicrobial technology and commitment to improving the prevention and treatment of chronic wounds.
Chronic wounds pose a huge economic burden to healthcare systems. According to a cohort study which evaluated the prevalence of chronic wounds in the UK during 2017/2018, wound management costs the NHS an estimated £8.3bn per year. Unlike acute wounds which are expected to progress through natural phases of healing and eventually to skin closure, chronic wounds are typically slow to heal and therefore more susceptible to infection and biofilms. With an ever-growing ageing population and increased prevalence of chronic diseases like diabetes, chronic wounds are becoming a silent epidemic that not only impacts patients' mental and physical health but the demands on healthcare resources.
Lorna Rothery spoke to Dr Chris Mortimer, Chief Technology and Innovation Officer at Hybrisan®, a company spearheading a collaborative approach to tackling chronic wounds through cutting-edge research and the development of antimicrobial technologies.
How did Hybrisan come to be established? What expertise does your team offer?
Hybrisan was established to tackle problems in infection control, particularly those relating to biofilm issues. The company originally intended to create different applications to tackle biofilms occurring across different industries, but subsequently decided to pursue biofilm control and biofilm issues in healthcare, which is an area of great interest to us, particularly from an ethical point of view.
Since establishing the company in 2013, we have done a lot of research in universities and in industry, with a key focus on healthcare, specifically chronic infection, and chronic wounds.
What can you tell me about your products? How do they stand out from other similar products on the market?
Our products are all based around our patent-pending antimicrobial technology which is biofilm disrupting – one of its key USPs. It has very low toxicity and works quickly which is a unique advantage in the wound care market.
The first product that we are putting into the market is a wound irrigation solution. This is expected to gain regulatory approval in early 2023, during Q1. One of the main USPs for that product, compared to market leaders, is its fast action; there is a big issue in chronic wound care where huge patient backlogs are limiting the amount of time clinicians and tissue viability nurses can spend tending to chronic wounds. They need products that work quickly and effectively.
At the moment, antimicrobial wound irrigation solutions are not used as much as they should be, and if they are used, it is usually ineffective because they are not given long enough to work. For example, one of the market-leading products available today takes 15 minutes to activate and in that time, it is not hugely effective against biofilms. We, however, have good data showing that our product can work in just under five minutes, significantly saving clinicians time.
We are trying to advocate a more holistic approach to wound care where wounds can be detected and treated at an earlier stage before they become chronic. Wound care professionals are constantly firefighting to tackle the burden of chronic wounds, our product would enable them to take a more holistic approach, improving wound prevention and saving them time.
There is a big push in healthcare around wound management, but we see a world where more wounds can be prevented, and if a wound is chronic, it can be treated quickly and effectively. We want to build a portfolio of products based around our antimicrobial technology and we are working with several different partners at the moment to develop those and offer an alternative within the wound care market, which is currently dominated by silver.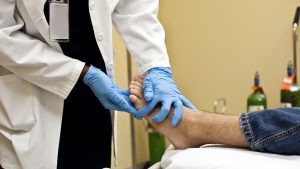 What are some of the key challenges in wound care that your company seeks to address? Which kinds of patients could your products help?
Chronic wound care is extremely costly to the NHS; it is one of its biggest burdens and is growing at an alarming rate, beyond the costs we see for cancer care. The ageing population means there will likely be more patients susceptible to chronic wounds. Additionally, chronic conditions like diabetes are also on the rise; all the signs point to this situation getting worse, so we need products to address this.
Chronic wounds can be a debilitating condition; they can impact a patient's quality of life and cause social anxiety, and wounds can start to smell if not managed properly.
At the same time, the wound care market is stagnant; there is very limited innovation within the field. We see a lot of products trying to break into the market, but historically, there have not been many. The majority of wound care products with antimicrobial effects incorporate silver, and there is more of an awareness now that these products are not working very well. There is as big a clinical need for effective wound care products as there ever has been.
What we have developed is a technology rather than an ingredient. A lot of products in wound care are centred around one ingredient whereas we brought together our patent-pending technology, which has been specifically developed to target biofilm. It kills bacteria and biofilm and works quickly while remaining low in toxicity, so it is more of a targeted product. If you put this alongside other wound care interventions that already exist, hopefully, we can have a big impact on that sector.
How do you see Hybrisan progressing in the future? Do you plan to expand your range of products?

We are a product development company, and we intend to keep on developing new products and innovations, constantly breaking down the barriers in science to try and improve the quality of patients' lives. In early 2023, once we gain regulatory approval, we will be looking for commercial partners to take the products to market. As we do that, we will be looking at other portfolio products that we are developing and how we could work with these partners on those, as well as developing new partnerships and moving innovation forward.
We want to maintain awareness of wound care; the government has addressed it a little more now, but I still think it is almost the elephant in the room. We must maintain a strong voice, alongside others in the field, so that we can drive solutions in wound care that improve patients' lives.
As a pre-revenue business, we need to ensure that we have investment and that is what we are looking for at the moment. We want to make sure that we get innovation into the market, and we know that the best way to do that is through collaboration. We want to collaborate with existing established wound care providers, and with clinicians and tissue viability nurses, to ensure that we achieve our ambitions and our goals of improving wound care.
This article is from issue 24 of Health Europa Quarterly. Click here to get your free subscription today.
Contributor Details