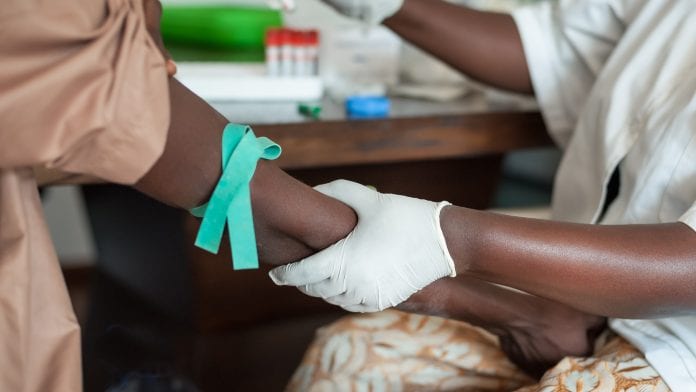 The European Commission has granted its first ever marketing authorisation for a vaccine protecting patients against Ebola.
The Commission has adopted a decision granting authorisation to pharmaceutical provider Merck Sharp & Dohme BV to produce Ervebo, a Ebola vaccine which has been in development since the outbreak of the disease in West Africa began in 2014. The European Medicines Agency (EMA) issued its approval of Ervebo in October 2019, noting that the vaccine had been safely tested on around 16,000 individuals over the course of several clinical trials.
Vytenis Andriukaitis, Commissioner in charge of Health and Food Safety, said: "Finding a vaccine as soon as possible against this terrible virus has been a priority for the international community ever since Ebola hit West Africa five years ago. Today's decision is therefore a major step forward in saving lives in Africa and beyond."
Ervebo, which is described by the EMA as a 'genetically engineered, replication-competent, attenuated live vaccine', has demonstrated effective protection against the onset of the Ebola virus following a single dose. It has already been deployed within specific medical protocols to inoculate people who are particularly at risk from the spread of the disease, including healthcare professionals working in Ebola-hit communities and people who have been exposed to patients who were already infected.
Christos Stylianides, Commissioner for Humanitarian Aid and Crisis Management and EU Ebola Coordinator, said: "The EU is supporting international efforts to combat Ebola on all fronts, from vaccine development to delivering humanitarian aid on the ground. We will continue assisting the fight to tackle [the] epidemic for as long as it takes."
The current outbreak of Ebola, which is centred on the Democratic Republic of Congo, has infected more than 3,000 people; with a case fatality rate of around 67%. The World Health Organization declared the outbreak to be a 'public health emergency of international concern' in June 2019.
Recommended Related Articles