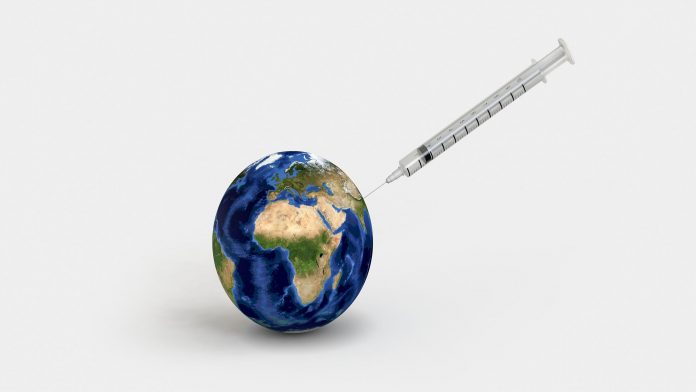 With support of the WHO and partners, the Government of the Democratic Republic of Congo is preparing the Ebola vaccine for high risk populations against the Ebola virus in affected health zones.
Over 7,500 doses of the rVSV-ZEBOV Ebola vaccine have been deployed to the Democratic Republic of the Congo to vaccinate the northwestern Equator Province where there is 46 suspected, probable and confirmed cases of the disease, as well as 26 reported deaths.
Health workers in the affected areas were vaccinated yesterday and the community outreach has started to prepare for the ring vaccination.
Controlling the outbreak
The vaccines have been donated by Merck and the Vaccine Alliance is contributing $1m (~€1.18m) towards operational costs. The Wellcome Trust and DFID have also pledged funds to support research activities.
Dr Tedros Adhanom Ghebreyesus, director general of the World Health Organisation (WHO), said: "Vaccination will be key to controlling this outbreak," adding: "We are grateful for the support of our partners in making this possible."
About the ring vaccination
Numerous key partners, including the Ministry of Health, the WHO, Medecins Sans Frontieres (MSF) and UNICE are implanting a ring vaccination where the yet to be licenced rVSV-ZEBOV Ebola vaccine will be given to the contacts of confirmed cases, as well as the contacts of contacts.
Others receiving the much needed vaccination are frontline healthcare workers and those at potential risk of exposure to the disease, including:
Laboratory workers;
Surveillance teams; and
People responsible for safe and dignified burials.
A ring vaccination strategy relies on tracing all the contacts, as well as contacts of contacts, of those recently confirmed cases as soon as possible. Teams on the ground have stepped up the active search and follow up of all contacts. More than 600 have been identified to date.
"We need to act fast"
Dr Peter Salama, WHO deputy director general for emergency preparedness and response, added: "We need to act fast to stop the spread of Ebola by protecting people at risk of being infected with the Ebola virus, identifying and ending all transmission chains and ensuring that all patients have rapid access to safe, high-quality care."
During a major trial in 2015, the vaccine was highly protective against Ebola in Guinea. No Ebola cases were recorded nine days or more after vaccination.
While the vaccine awaits review by relevant regulatory authorities, the WHO's Strategic Advisory Group of Experts on Immunization (SAGE) has recommended the use of the rVSV-ZEBOV Ebola vaccine under an expanded access/compassionate use protocol during Ebola outbreaks linked to the Zaire strain such as the one ongoing in the DRC.