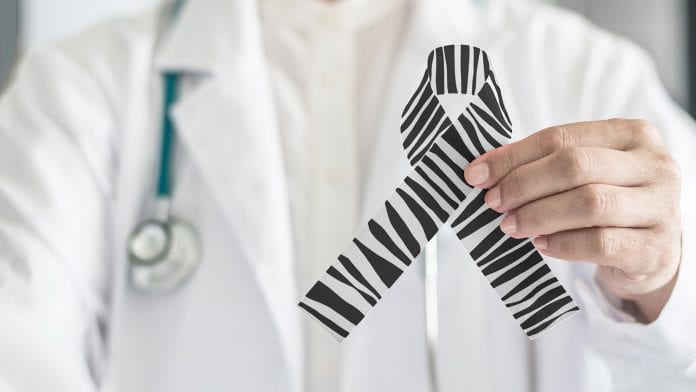 Ehlers-Danlos Syndrome and chronic pain have been accepted onto Connecticut Medical Marijuana Programme by the Board of Physicians.
The state's Medical Marijuana Program's Board of Physicians, which advises the Department of Consumer Protection (DCP) regarding potential additions of debilitating conditions to the state's Medical Marijuana Program recently held a meeting to discuss including these conditions on the programme.
Ehlers-Danlos Syndrome
The Ehlers-Danlos syndromes (EDS) and hypermobility spectrum disorders are a group of inherited connective tissue disorders estimated to affect nearly 80 million worldwide, causing debilitating pain and discomfort for those suffering with the condition. It results in a defect of collagen production.
They are generally characterised by joint hypermobility, skin that can be stretched further than normal, and tissue fragility. EDS and HSD can cause disability and they currently have no cure – they are rare and are often either misdiagnosed or underdiagnosed.
EDS sufferers are known as "zebras" in the medical community as it is considered a rare disease.
Chronic Pain
Chronic pain can be experienced from a number of different ailments, from lower back pain to arthritis, endometriosis, fibromyalgia and more. According to the Centers for Disease Control and Prevention, in 2016 approximately 20% of Us adults had chronic pain (approximately 50 million), and 8% of US adults (approximately 20 million) had high-impact chronic pain.
Chronic pain is one of the most common long-term effects of cancer treatment and has been linked with an impaired quality of life, lower adherence to treatment, and higher health care costs.
Medical Marijuana Programme
The Board of Physicians held a public meeting to discuss potential additional conditions to the Medical Marijuana Program, and to continue their previous discussion regarding the addition of Chronic Pain to the program.
The following recommendations from the Board were accepted by the Commissioner:
Chronic Pain: Recommended for Adults as 'Chronic Pain of at least 6 months duration associated with a specified underlying chronic condition refractory to other treatment intervention'.
Ehlers-Danlos Syndrome: Recommended for Adults as 'Ehlers-Danlos Syndrome Associated with Chronic Pain'.
Consumer Protection Commissioner Michelle H. Seagull, said: "Our program remains as successful as it is because of the input we have from the Board of Physicians and the medical community.
"I want to thank the Board members for their discussion, and thoughtful recommendations. I look forward to our continued work to build this program, and support the nearly 40,000 patients this important medical program serves."
The recommended conditions will be added to the Medical Marijuana Program's regulations, and are ultimately subject to approval by the Regulations Review Committee of the Connecticut General Assembly.