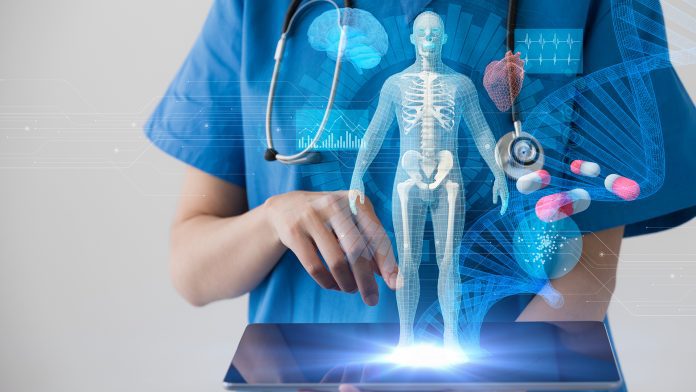 As we draw closer to World Cancer Day on February 4, EIT Health has vowed to financially back technological advancements to enhance cancer screening and diagnosis.
The theme of this year's World Cancer Day focuses on raising awareness of the equity gap in cancer care, highlighting the vast deviation in access to optimal technologies around the world, technologies that can significantly reduce unnecessary deaths from the disease. To support this initiative, EIT Health is pledging up to €3 million in funding as part of their Wild Card programme to advance early cancer screening and diagnosis. The organisation is aiming to 'close the care gap' to provide equitable care for all.
The EIT Health team has said that an increased focus on early cancer screening and diagnosis will improve survival rates and save substantial amounts of money that could be utilised for novel technologies and services that further improve patient outcomes. EIT Health has developed and launched a range of innovative solutions that focus on the early detection and diagnosis of various cancers and support across all areas of oncology. Earlier diagnosis raises the chances of fighting the disease and means that cancer treatment is two to four times less expensive.
Current cancer screening and diagnosis landscape
Current data shows that around nine million people die from cancer around the world annually, and it is estimated there will be a 25% increase in cancer cases in Europe in the next decade, placing a significant burden on healthcare systems that are already devastated by the COVID-19 pandemic.
Although lung cancer is one of the deadliest forms of the disease, it can be successfully treated if it is detected early. Lung cancer accounts for 11.9% of new cancer diagnoses in the EU and 20.4% of all cancer deaths, making it the fourth most frequently occurring cancer – after prostate, breast, and colorectal cancers – and is the leading cause of cancer death.
Prostate cancer is the second most common cancer in men but can be treated and cured if caught in its early stages, and the chances of surviving more than five years are reduced by 50% if detected in its later stages.
Jan-Philipp Beck, CEO at EIT Health, said: "Incredible work has taken place over the past decades to improve cancer services, and as we begin to plan for life after COVID-19, it's time to up weight our focus on early detection and diagnosis of this disease.
"Treating cancer early is better for everyone – it has a better success rate generally, is less expensive, and it comes with better quality of life for the patient. EIT Health's vision for closing the gap is underpinned by supporting cutting-edge technology that can make it easier to prevent, find, and treat cancers as early as possible.
"Cancer claimed the lives of 1.3 million people in Europe in 2020. The earlier we can spot cancer, the more lives we can save."
Cancer projects
As part of its Wild Card programme, EIT health has supported various cancer projects and start-ups that aim to improve cancer patient outcomes through early cancer screening and diagnoses. Three examples of these projects are Stockholm3, Optellum, and OncoWatch.
Stockholm3 has developed a cutting-edge diagnostic test for prostate cancer that is demonstrated to be twice as effective at identifying aggressive prostate cancer than standard PSA tests. Recent STHLM3 MRI trial results showed that the blood test reduced unnecessary and invasive biopsies by 74% in population-based prostate screening tests. The technology has been evaluated in nearly 60,000 men, providing one of the largest prostate cancer diagnosis datasets in the world, and is available in Sweden, Finland, Norway, and Denmark, and is planned to be launched worldwide.
OncoWatch is enhancing prostate cancer diagnostics by amalgamating big data, AI, and cloud-based technologies. Research published in The Lancet Oncology highlighted the accuracy of their AI system in diagnosing prostate cancer in tissue samples, which was comparable to specialist healthcare professionals. The AI system was developed by the team behind Stockholm3, with funding from EIT Health helping to accelerate the development process.
Optellum is an early lung cancer decision support software that employs AI to identify the disease much earlier so that patients can access treatment before it develops. Optellum has secured strategic partnerships with GE Healthcare, J&J, National Institute of Health Research (NIHR) and Innovate UK. The project has one of the largest datasets of CT scans globally and is looking to expand its portfolio to transform early lung cancer therapy to prevent the disease before patients develop clinical symptoms.
Recommended Related Articles