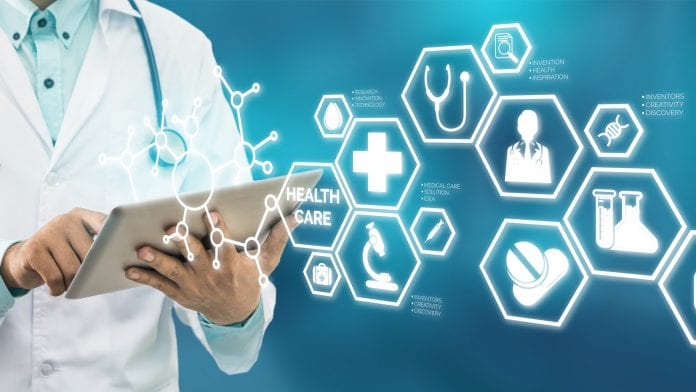 EIT Health has awarded €40,000 each in funding to UK and Irish startups that will develop tools and services to assist healthcare in Europe.
The EIT Health funding was awarded following a hearings process for the UK and Ireland. The 16 selected teams represent innovative solutions for healthcare in Europe in; med-tech, bio-tech and digital healthcare, as well as three teams who have solutions relating to the COVID-19 pandemic. The eight runners-up were awarded vouchers for mentorship and coaching through EIT Health's mentoring and coaching network.
The start-ups will develop products and services in areas such as cancer, geriatrics, ophthalmology, wound care, women's health, genetic and neurological conditions, cardiology, and digital tools to assist healthcare services in the management of patients as well as research and development.
Innovating healthcare in Europe
As part of the programme the startups will have access to mentoring and business support through the EIT Health Headstart programme, and the selected teams will make valuable contacts within the health innovation ecosystem via EIT Health's vast network. They will also be mentored by EIT Health's Business Creation managers which will support them as they bring solutions to the market, including verification of the clinical, patient, or system need for the product or service.
Each of the teams will get the opportunity to boost their winnings by €10,000 at a pitching competition later this year.
Dr Kurt Höller, Director of Business Creation at EIT Health, said: "We are thrilled to support the eighty-eight start-ups selected this year through the Headstart programme. Each one presented an incredibly strong proposition for the development of solutions to improve the lives of European patients and citizens in areas of high unmet need.
"I am also proud to see the speed at which our applicants were able to respond to our call for COVID-19 solutions – it is truly a demonstration of the agility and astuteness that lies within the start-up community we have here in Europe."
This year EIT Health has also expanded the scope of Headstart to help provide solutions to combat COVID-19, and has selected 21 startups that will develop products and services that will help Europe to contain, treat and manage the disease.