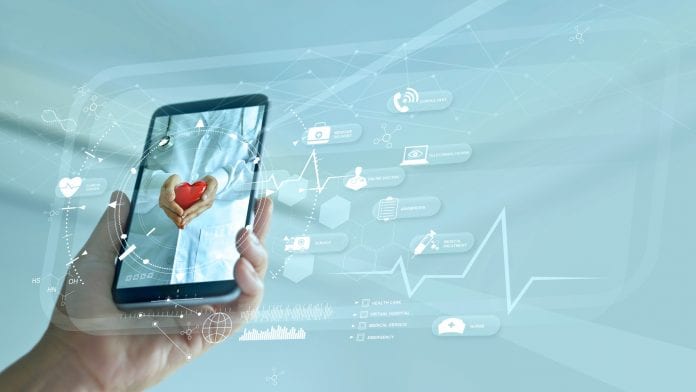 TIYGA Health Managing Director Katrina Delargy examines the role of digital technology in post-2020 healthcare.
2020 was a year in which most of us found ourselves thinking about many aspects of life that we took for granted, regularly re-evaluating and risk scoring common everyday activities to decide what was really 'worth doing'. We used to 'go' to work every day, 'go' to the shops or the pub or a sporting event and we used to 'go' to the doctor. We used the word 'go' to mean physically leaving our home.
From March 2020, the word 'go' began to take on a different meaning: instead of physically 'going', spending a significant amount of time outside of our homes, we increasingly 'go online" to do our work, shopping, socialising, and to get medical help. Books have been written about 'the death of distance' (1997), 'martini marketing' (2014), and 'the patient will see you now' (2014) describing how technology will change our lives – but perhaps 2020 was the year when these changes became mandatory rather than optional.
Before March 2020, doctors usually would see patients in person, but sometimes conduct telephone consultations. They stressed the importance of all the valuable clues they get from how the patient moves, looks, sounds and smells, in addition to what they say. Yet now, how few (not how many) people actually sit in a doctor's waiting room – how many people have to plan time off work, even if the consultation lasts less than 10 minutes? Now it is normal to wait outside if a physical consultation is necessary, maybe even queue in the cold. More often than before, consultations involve a digital interaction between doctor and patient.
Healthcare goes digital
How many, or few, of our experienced healthcare professionals, were trained to give a digital consultation? Patients weren't trained to prepare for them either. In 2020, protocols were written for video consultations and healthcare professionals discovered a lot more about which patients had which levels of digital competency and confidence in using digital tools. Doctors discovered how many of their patients had smartphones and laptops but also how many of these patients knew (or not) how to download and install simple apps and use video call tools. Healthcare professionals and administrators discovered how much easier it could be when patients were already comfortable with communicating by email and SMS or familiar with commonly used social networks to share information asynchronously. Patients sometimes had to be trained and supported on the technology, but a great many welcomed the convenience of digital.
In 2014, the NHS produced its 'Five-Year Forward View' (the Care Act 2014). Its vision for 2020 discussed how services would be delivered, but only mentioned the word 'digital' four times and 'technology' 12 times. Much has changed in five years. Norman Lamb MP, Care and Support Minister in the UK coalition government, saw the Care Act as 'the most significant reform of care and support in more than 60 years'. The slogan 'think local, act personal' was seen as representing a significant change in legislation, of importance to service users and carers in England and Wales because 'for the first time it puts them in control of their care and support. It also makes clear what kind of care they should expect'. 2020 has probably put concepts such as 'think local, act personal' in the spotlight like never before. Scientists did a brilliant job in 2020 to deliver vaccines and new treatments for COVID-19, but the importance of individual behavioural choices has also been highlighted. Indeed, without the co-operation of individuals – in terms of social distancing, wearing masks, hand and surface hygiene – COVID-19 might have inflicted much more damage. We must not underestimate the contribution of risk-aware, responsible patients.
Healthcare in 2021
What should patients reasonably expect in 2021 in terms of the care they should receive – and – what should they reasonably be expected to do for themselves? In 2020, new additional hospital facilities were built at scale and pace; and record numbers of doctors and nurses were recruited. Still, demand for healthcare services reached unprecedented levels, but the number of healthcare professionals cannot increase as easily as the virus can spread. There is a huge burden on prioritisation of patients according to clinical need and demand for efficient patient-clinician interaction. We also urgently need improved acquisition of real-time data (via TIYGA™ apps, for instance) and dissemination of knowledge. Learning in real time about the novel virus and how it mutates and spreads around the world has become a vital process in public health management. Living with COVID-19 and long COVID requires us all to keep up to date with developments and guidance, as well as restrictions, via technology.
What can or should reasonably be expected of patients in terms of their willingness to embrace technology and to look after their own health, to manage their risks and adapt their behaviours? Does there need to be a shift in the balance of power? This question must be asked in the context of consumers and society going forward, not as it was pre-2020. Should patients be expected to be more knowledgeable, more self-aware, more adaptable or more connected or just more patient? Should they be better prepared for consultations and more organised in how they communicate with clinical professionals? Platforms like TIYGA can do this. Likewise, how far should healthcare professionals be trained to engage with patients using technology or who use technology to research their own condition and treatment options? We need more 'digital' nurses and doctors.
The reasonable patient?
In legal terms, the 'reasonable person' is a hypothetical individual who approaches any situation with the appropriate amount of caution and then sensibly responds to the situation. It is a standard created to provide courts and juries with an objective test that can be used in deciding whether a person's actions constitute negligence. Law students will be familiar with the 'man on the Clapham omnibus', a reasonable 'man' whose opinion will provide a yardstick of what the person on the street will think in a given situation. Can we extend this to ask what are the characteristics of the reasonable patient?
Some doctors and nurses may interpret the reasonable patient as someone who follows their instructions and takes onboard all their advice without question. This was probably true before the internet became so widely used to share data, information and knowledge. But every day there is more that everyone can discover and learn about new science, personal experiences and opinions. There is more evidence of the importance of personalised approaches to treatments, therapies and self-management strategies. 2020 has increased everyone's awareness of epidemiology, statistical models and public health charts. Indeed, we are expected to pay attention to such details.
Citizens use internet research for non-health reasons and can also discover high quality scientific findings (perhaps not understanding every detail) and become much more knowledgeable about their own conditions than previous generations. As patients, they sometimes become more confident in questioning the options suggested by healthcare professionals. People with complex diseases are often motivated to invest considerable time understanding their own options, capturing their own data via consumer devices or apps; their intentions are to help the professionals to help them.
Health literacy and empowerment
The World Health Organization defines health literacy as the cognitive and social skills determining individuals' motivation and ability to receive, understand, and use information in a health-promoting manner. A lot of health content is primarily written, often unintentionally, for people with higher health literacy skills. People need to find content that is in a level of detail and language and volume that they can usefully consume. Patients need to present their data, such as symptom timelines, in ways that healthcare professionals can interpret quickly and compare to other data.
There is a growing population, a longer life expectancy, greater access to technology and ever-growing volume of data, information and knowledge but a limited number of healthcare professionals with less time available for patient consultations. The reasonable patient should have the opportunity to improve their health literacy and be encouraged to collate their own data, ideally digitally, with a reasonable expectation of having it used in health consultations. We need to empower both patients and healthcare professionals in joint problem-solving to achieve the benefits of right person, right treatment, right time, right place.
Katrina Delargy
Managing Director
TIYGA Health
www.tiygahealth.eu
This article is from issue 16 of Health Europa. Click here to get your free subscription today.