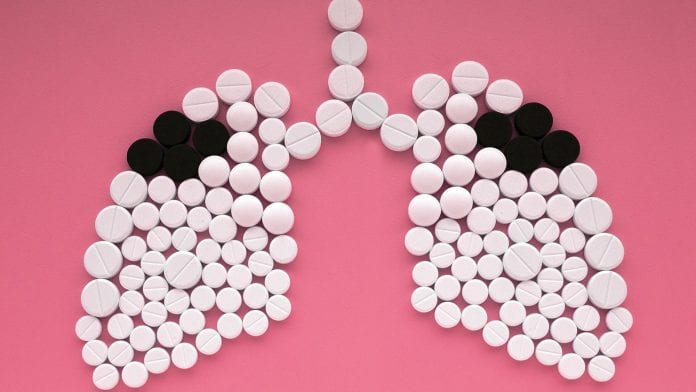 Following from the first-ever UN High-Level Meeting on TB, Yuliya Chorna, of TB Europe Coalition, reflects on the global movement to end tuberculosis.
The first United Nations General Assembly High-Level Meeting (UNHLM) on Tuberculosis (TB) in September 2018 represented a milestone in efforts to end tuberculosis, a curable and preventable disease that nonetheless killed 1.6 million people in 2017.1 In an unprecedented move, heads of state and government committed to – amongst other significant objectives – working towards successfully treating 40 million people with tuberculosis by 2022; increasing overall global investments in tuberculosis research to $2bn (~€1.7bn); removing discriminatory laws, policies and programmes against people with tuberculosis; and delivering, as soon as possible, new, safe, effective, equitable, affordable and available vaccines for all forms of tuberculosis.
The meeting came at a crucial time: global TB incidence is falling at approximately 2% a year, but will need to accelerate to a 4-5% annual decline if it is to keep pace with the 2020 milestones of the End TB Strategy1 (reduce the number of TB deaths by 35% compared to 2015; reduce the TB incidence rate by 20% compared to 2015; and reduce the number of TB-affected families facing catastrophic costs due to the disease to 0%).
Working against this background is the TB Europe Coalition, a regional advocacy network of civil society organisations and individuals from across the WHO European Region, dedicated to empowering civil society within the regional response to tuberculosis and ensuring political and financial commitments to end tuberculosis.
Speaking to Health Europa, the coalition's executive director, Yuliya Chorna, discusses the impact of the UNHLM, the importance of a strong civil society network, and how best governments and heads of state can be held to account for their promises.
How satisfied were you with the outcomes of the first-ever UNHLM on Tuberculosis in September?
The first ever UN High-Level Meeting on Tuberculosis was an unprecedented event for TB at the political arena. Never before have the issues of TB been discussed at such a high political level. The preparation time to UNHLM on TB was a time for unity of many civil society actors and other partners. Year-round preparatory work at global, regional and country level included developing the civil society key asks, which to a great extent are reflected in the Political Declaration, letters to the heads of states encouraging their attendance and raising the issues of tuberculosis at the countries' political arena and setting up country delegations and ensuring that civil society is a part of them.
Where these collaborative activities have happened, it has led to strengthened civil society, governmental and MP dialogue, and helped to ensure a common vision on the position to be reflected in the Political Declaration. Global affected communities and the civil society taskforce were instrumental in ensuring linkages and co-ordination between global developments and grassroots work in the countries. The Political Declaration we received was quite strong, covering the main areas of action needed on:
Diagnosis and treatment
Preventing tuberculosis
Ensuring sufficient and sustainable financing, including for research and development
Supporting an end to stigma and all forms of discrimination
Delivering as soon as possible new, safe, effective, affordable and available vaccines
Developing a multisectoral accountability framework
Providing a progress report in 2020.
However, the high-level meeting itself did not bring as many heads of states as we hoped for and particularly heads of states from the European region. That shows that much work is needed for sustainable political commitment for implementation of the commitments of the UNHLM declaration and political will to end tuberculosis.
Are you optimistic that the SDG target of ending TB by 2030 can be met? What measures will be needed to achieve this?
I am optimistic and I really want us, this generation, to end tuberculosis, giving a TB-free world to our children and the future generations to come. However, the approach of how we deal with TB now should be changed dramatically if we want to end tuberculosis by 2030. We should change how we find people with TB and which groups we consider to be vulnerable to it, those who need greater support in covering the current gap of one in three people with TB missed by the healthcare system, because they are either undiagnosed or unreported. Ensuring sustainable peer-to-peer support through community and civil society involvement is critical, especially when working with the key and vulnerable groups.
We also need to change how we perceive and treat people with TB and affected communities, in line with a human rights approach. We need to overcome stigma, which so much affects access to care. Traditionally, people in many countries of the European region have been treated in hospitals for long periods from six months to two years. Patients have to suffer not only the burden and toxicity of long-term treatment with heavy antibiotics, during which time they risk cross-hospital infection with more severe forms of TB, but also being apart from their families, jobs and social lives.
This should be changed in favour of quality, people-centred care, bringing the care closer to the person and making it more conveniently available. This also means addressing not only the immediate medical requirements but also the personal and social circumstances of the patients and their families, which, if not addressed, could negatively affect the effectiveness of the treatment.
These measures really help to ensure that the person undergoing TB treatment stays adherent to the whole treatment course, which in turn increases the treatment success and prevents the development of drug-resistant forms of tuberculosis.
How can heads of state be held accountable for the actions they have promised to take in the UN Political Declaration on TB?
At the high-level meeting, Member States committed to developing or strengthening national TB strategic plans, including through national multisectoral mechanisms to monitor and review progress with a broad range of stakeholders across different sectors…
Want to read more about how heads of state can be held accountable for their actions? Intrigued about what action needs to be taken to effectively address drug resistant TB? Curious about what more can be done to end tuberculosis?
Stay tuned for more, as the rest of this article will appear in issue 8 of Health Europa Quarterly, which will be published in February 2019.
References
Yuliya Chorna
Executive Director
TB Europe Coalition
Tweet @TBECoalition
www.tbcoalition.eu
Recommended Related Articles