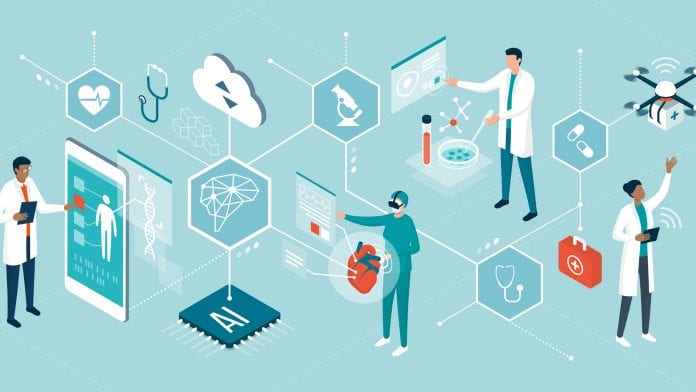 EIT Health has extended support to two innovator teams following its 2020 Wild Card programme, selecting MiMARK and Orbit Health, which will be carrying out endometrial cancer and Parkinson's Disease projects.
The two teams, from Spain and Germany respectively, will be supported by EIT Health (which is backed by the EU as part of the European Institute of Innovation and Technology) over two years with up to €1.5m each.
The EIT Health Wild Card programme builds game-changing life science companies to break new ground in health by challenging the status quo in areas of high unmet need.
Jorge Juan Fernández García, Director of Innovation, EIT Health, said: "In consultation with industry experts, we selected women's health and digital therapeutics as areas in need of innovation and with potential to improve the lives of patients and citizens across Europe and beyond. The talent that we saw during last year's Wild Card programme is unparalleled, and we are thrilled to have now selected MiMARK and Orbit Health to join the EIT Health family and help us address some of the toughest health challenges that continue to affect millions of people every day.
"We look forward to supporting them at every step of their journey and working together to bring new solutions that can change lives," he continued.
Innovating healthcare
MiMARK is a team of five from Barcelona, Spain. The team will focus on improving the accuracy and efficiency of diagnostics for endometrial cancer. By improving the technology available for the diagnosis of endometrial cancer, MiMARK hopes to improve the speed and accuracy at which women can be diagnosed and effectively treated.
Eva Colás Ortega, Principal Researcher of the Biomedical Research Group in Gynaecology of the Vall Hebron Institute of Research, the Gynaecology Service of Hospital Vall d'Hebron, and co-founder of MiMARK, said: "With our solution, we hope to change the standard of care for endometrial cancer by providing innovation in diagnostic technology at an early stage and without the need for invasive and uncomfortable procedures.
"The Wild Card programme has been fundamental in accelerating our development, and we are grateful to EIT Health for their continued support in helping us on our journey towards making our idea a reality for patients."
Orbit Health from Munich, Germany will focus on developing an Artificial Intelligence (AI) solution to enable the effective personalisation of treatment for Parkinson's disease. By analysing the way in which each patient responds to their treatment using technology, that can be integrated into clinical practice, clinicians can prescribe the optimal treatment regime to best control symptoms and improve the quality of life of patients with Parkinson's disease.
Patty Lee, CEO and co-founder of Orbit Health, said: "Parkinson's is a complex disease, and every patient reacts to treatment differently. Our solution equips clinicians with reliable, continuous, and objective symptom insights that are easy to access to effectively personalise treatments for each patient. Our ultimate goal is to improve the quality of life for both the patients and their families and address the cost-efficiency of the healthcare system.
"In the future, our solution could even help guide treatment options for each individual patient. Wild Card was truly an enriching experience that accelerated our understanding of how our solution fits in the market, and we look forward to drawing on EIT Health's support and influence to benefit more clinicians and patients."