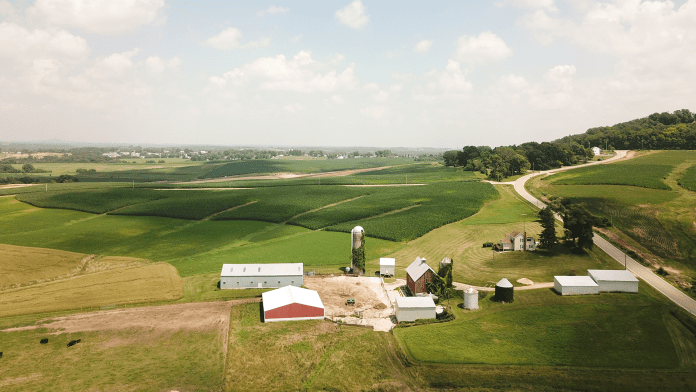 Experts in the field of blood count testing diagnostics – PixCell Medical – illustrate how their cutting-edge technology can optimise access to healthcare in rural areas.
There are huge disparities in access to healthcare in rural areas around the world, meaning significant advancements are required to reduce these inequalities. Point-of-care technologies, such as PixCell's HemoScreen, can help bridge this gap and mitigate the challenges posed by the lack of healthcare access in rural areas.
Rural populations lack access to healthcare
Despite incredible advances in the medical field, the lack of access to healthcare in rural areas, both in developed and developing regions worldwide, is still a major concern. According to a 2020 study by the European Journal of Public Health (EJPH), 45% of the world's population and about 28% of Europe's population live in rural areas where access to crucial healthcare services is greatly lacking.
In rural areas of Spain, including Castilla-La Mancha, Aragón and Castilla y León, for example, people have to travel an average of 25 kilometres to attend to their healthcare needs. Moreover, the EJPH study above highlights that these needs are high in rural areas, and there is a shortage of general practitioners to address them.
Healthcare worker shortages continue to increase, resulting in reduced access to primary care for rural populations. The term "medical deserts" was coined due to the great lack of healthcare workers – nurses, doctors, midwives, etc. – in rural areas. This makes these populations, already vulnerable based on their distance to healthcare facilities, even more acute due to medical personnel shortages.
Point-of-care medical services can overcome the challenges of rural healthcare
With personnel shortages and lack of access to central healthcare services, more must be invested in developing rural community-based care. This may be achieved by implementing more point-of-care (POC) medical equipment and must begin with foundational equipment for basic diagnostics.
One of the key diagnostic demands, and the most common test worldwide, is the complete blood count (CBC), essential in evaluating a patient's overall health. A high white blood cell count can signal infection; a high or low platelet count can mean anaemia and may indicate an underlying condition like leukaemia or an immune system disorder. Haematocrit, which looks at the percentage of red blood cells per a specific blood volume measured, is used to identify dehydration; and the amount of haemoglobin in red blood cells can show if there's enough oxygen in the blood. As such, the CBC is essential in determining the severity of a person's condition and the next necessary steps in their care journey.
Point-of-care CBC diagnostics is also a vital tool in monitoring cancer patients' blood counts prior to receiving chemotherapy treatment. Additionally, it can tell doctors whether a patient has a bacterial or viral infection and if antibiotics are required. This is especially important in the face of the dangerous condition known as antimicrobial resistance (AMR), which is caused by the overuse of antibiotics. For emergency medicine, rapid CBC results can help medical teams manage blood transfusion decision-making.
CBC testing is crucial for urban populations and even more so in rural communities, where malnutrition, anaemia, dehydration, infection, and other conditions are especially common and important to diagnose and monitor. For rural populations to access healthcare and basic diagnostics, they may normally need to travel hours to reach a clinic with laboratory facilities. The reality is that POC diagnostics may be the only viable solution, especially if a much-needed laboratory is unreachable because it is situated hours away.
Dangers posed by lack of POC diagnostics
POC testing allows physicians to deliver clinically validated services in their office using small analytical devices to test blood, urine, or saliva instead of using a central laboratory system. Testing and results can be available to both doctor and patient quickly and on-site. A lack of POC diagnostics in rural areas is dangerous due to the distance from major health centres, leading to a great challenge in attaining important tests when they are most needed.
In Australia, for example, there are large portions of the population that live in remote communities with no access to lab testing. For any type of blood sample to be analysed, it must be flown out or driven for hours at a time to get to a lab hundreds of kilometres away. Ireland faces a similar dilemma, with over 21% of its general practitioners classifying themselves as working in rural communities. Their practices can be as far as 80 kilometres away from a laboratory, and there is little or no access to same-day results. Courier services that manage sample pick-ups and deliveries to the lab may only be available twice a week, and, additionally, it normally takes 24–48 hours to receive results. This delays informed clinical decision-making and treatment, which may put patients at risk of their conditions worsening without the right intervention.
How a point-of-care diagnostic platform can help
PixCell Medical's POC diagnostics platform, HemoScreen™, could be a game-changer for medical practitioners serving rural communities. Using AI-powered machine-learning and patented Viscoelastic Focusing (VEF) technology, the HemoScreen enables quick, high-resolution, precise cell counting and differentiation equivalent to lab-based diagnostics.
Almost a billion CBC tests are ordered in the US and Europe each year for a wide range of diagnostic and patient monitoring needs. As these tests are usually processed in clinical lab settings, they are often not available in low resource settings, such as remote areas. HemoScreen is ideal in these cases, offering a miniaturised, portable haematology analyser used for CBC testing with just one drop of blood from a finger-prick. Sample analysis and result delivery take five minutes.
PixCell developed a unique "lab-on-a-cartridge" technology that enables automatic sample preparation by non-technical operators in the HemoScreen. Based on over 20 granted patents, the cartridge simplifies the current blood-testing process, which usually requires venous blood drawing. It delivers lab-accurate CBC readings in any setting. This allows minimally trained operators to achieve results on par with the best hospital laboratories, making CBC testing possible outside of centralised labs.
HemoScreen is the ideal solution to increase access to healthcare in rural areas. It offers a simple diagnostic platform that quickly delivers high-quality results, thereby assisting community-based clinicians in rural areas in making more accurate diagnoses and treatment decisions. It subsequently monitors how a patient is progressing – without the need to travel great distances to urban centres.
Specific cases of how HemoScreen helps
In 2021, HemoScreen was picked by the Risk Underlying Rural Areas Longitudinal Study (RURAL) to help with understanding health concerns specific to rural communities in the south-eastern United States. This study will be conducted over a six-year period, aiming to gain insight into specific health-related concerns, including monitoring blood, heart and lung problems. HemoScreen is being used by RURAL to help monitor some of these health issues. The HemoScreen has been deployed within Mobile Examination Unit Labs, and the platform is being used in ten rural counties in Alabama, Kentucky, Louisiana, and Mississippi.
HemoScreen was also recently used in a pilot study at a rural hospital in Papua New Guinea. The pilot was carried out in St Mary's Hospital, Vunapope, in the northern tip of New Britain Island, a medical centre that saw 4,158 admissions with a total of 111,729 visits to the hospital's outpatient and emergency departments over the period of one year. Although the hospital performed only 60 tests (cartridges-based) for this specific pilot, HemoScreen proved very helpful in triage, diagnosis and monitoring of patients. For example, a female patient came into the hospital with symptoms of anaemia. She had recently given birth. Through a CBC test using the HemoScreen, medical personnel were able to find that she was suffering from a postpartum haemorrhage and not the more common diagnosis of anaemia-induced iron, as initially thought.
In Australia, NSW Health Pathology, the provider of public pathology services for the New South Wales government, has set a goal to have HemoScreen used in rural areas across Australia. With almost 30% of citizens living outside of urban centres, access to healthcare services is difficult. HemoScreen can make CBC tests accessible locally when results are needed quickly.
A new opportunity for improving healthcare access
There is no doubt that HemoScreen can change the face of POC diagnostics in rural communities. From Australia to the US to the most remote islands of Papua New Guinea, HemoScreen is already making a major difference in rural medicine. It can become a bridge for those caught in "medical deserts," providing a new opportunity to improve access to healthcare and delivery in rural communities across Europe.
Special Report Contact Details