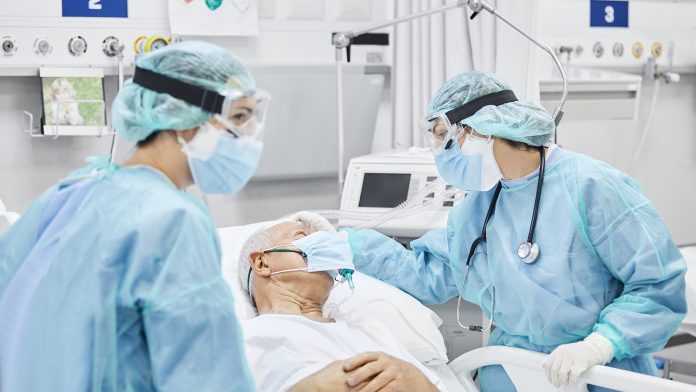 A team of world-leading medical experts have collaborated to improve patient safety and outcomes following high-risk surgery.
The endeavour, which includes industry specialists such as anaesthetists, surgeons, and patient representatives, is called the Improving Patient Outcomes (ImPrOve) Think Tank. The ImPrOve team has recently published its European report that highlights and looks to address a severe patient safety and health issue in which death and serious complication rates in the 30-days following high-risk surgery are alarmingly high.
The insightful report outlines an array of practices and innovations in the health sector that can improve patient safety and outcomes. These include calling for better physician training on the latest guidelines, funding for modern digital monitoring, utilisation of data from current technologies in health policies, and the right for patients to be involved in the discussion of the management of their procedure.
Perils of high-risk surgery
Around 2.4 million patients undergo high-risk surgery annually in Europe alone, with UK evidence indicating that 80% of postoperative deaths occur in a 10% sub-population of high-risk patients. If this startling trend continues throughout Europe, it is estimated that a staggering 192,000 people will die within the 30-day period following their surgery, demonstrating the immense dangers posed to patient safety and outcomes. There is an array of challenges during high-risk surgery; however, the ImPrOve Think Tank believes that potentially the most alarming complication is haemodynamic instability, which manifests as drops in blood pressure (known as IOH).
It is critical throughout high-risk surgery that organs receive continuous blood flow. Under general anaesthesia, IOH is extremely common, occurring in up to 99% of patients and has the potential to damage the tissue of any vital organ, an effect that is most pronounced in the heart and kidneys. Furthermore, a range of recent studies have identified correlations between IOH and an elevated risk of acute kidney injury (AKI) and myocardial injury, which is the leading cause of postoperative mortality.
AKI and myocardial injury can incur considerable impacts beyond patient safety and outcomes with postsurgical patients with these conditions requiring more prolonged stays in hospital, have higher readmission rates and cost exceedingly more to care for. This financial burden has a significant impact on European healthcare systems, although, if effectively monitored and prevented, haemodynamic instability can be avoided, with patient safety and outcomes being considerably enhanced.
Mitigating risks and increasing patient safety
Professor Olivier Huet, the ImPrOve Chair and Professor of Anaesthesia and Intensive Care Medicine, said: "Our mission is to work collaboratively with patient representatives, clinicians and policymakers to improve perioperative patient safety and experience with the help of advanced haemodynamic monitoring technologies.
"Major gaps still exist in reducing the risk of complications after high-risk surgery across European hospitals; working together is therefore imperative. All stakeholders need to be on board so that we can create change and address the calls to action."
It is estimated that by 2050, around 25% of people will be ages 65 and over, meaning that as haemodynamic instability is reported as high as 83% in more senior patients, the team believe it will be a prominent cause of a considerable amount of modifiable postoperative mortality and morbidity in Europe.
Luciana Valente, International Relations Manager at SIHA and member of the Think Tank, said: "Patients are often unaware of the risks of not receiving innovative digital monitoring technology, so they may not ask for the best perioperative management.
"It is essential that patients are better informed of the key risks associated with their procedure and aware that the use of innovative digital monitoring and other actions will be taken to mitigate these risks. The more a patient is invested in a procedure, the better the outcomes will be."
Recommended Related Articles