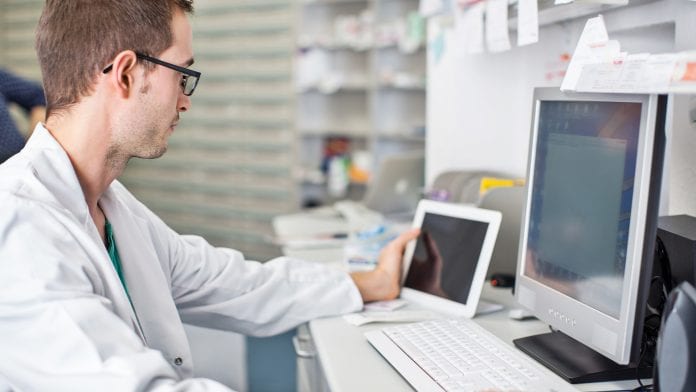 Richard Armstrong, head of health registries for Northgate Public Services, explains why collecting more data is not a cure-all in a health crisis.
Disjointed, siloed, unresponsive, and defensive – these were words used in The Cumberlege Review to describe the health service. Published in July 2020, the report scrutinised the response of the NHS to three medical crises spanning 60 years that have resulted in harm. These include birth defects linked to the use of sodium valproate, an epilepsy drug, and Primodos, a hormonal pregnancy test. The more recent pelvic mesh scandal which left many women with problems such as chronic pain, disability, and urogynaecological damage was also put under a bright spotlight by the review panel.
As the sector continues to navigate its way through the significant challenges associated with the current COVID-19 crisis, it is essential that the issues raised in the Cumberlege review are examined and acted upon in order to bring about the change needed to inform decision making and improve patient care.
Avoiding the information vacuum
One area of key concern in the Cumberlege report was the lack of information available to the review panel during its investigations.
The health service has been moving in the direction of mandatory healthcare registries in recent years to help plug information gaps and make data on clinicians, implants and treatments more accessible to those who need it. In theory, when data is held centrally, the health service is more likely to be alerted to failing implants, poor surgical procedures and even bad practice and can therefore take action before patients are harmed. However, too often a new IT solution is regarded as an answer to the problem without the necessary consideration of who should contribute the information and how the findings will be used.
The reality is that a health registry is only as good as the information it contains, so creating the database alone is simply not enough. Time and effort must be invested in gathering data that can be used in a meaningful way to flag issues promptly and inform clinical decision making.
Remove barriers
If the clinicians who are required to add information to a health registry find the whole process too complicated or overly time consuming, they simply will not commit to it, or they will only part fill in information to save themselves time. For this reason, registries need to be designed around clinical practice so that healthcare settings don't have to change the way they do things to suit the technology. The workflow within a registry should be shaped to fit the way health practitioners currently work so that an outpatient clinic is able to use the system as easily as the surgery staff.
Address knowledge gaps
Patchy information is the downfall of many well-intentioned registries around the world. A system that only includes some surgeons, or public and not private healthcare settings, risks missing important warning signs that a certain implant is frequently in need of replacement or is causing complications in specific patient groups.
The more comprehensive the information available, the more effective a registry is. It is therefore critical that all relevant practitioners, hospitals and healthcare trusts are able to contribute if appropriate. Without this, a registry will lack that vital national picture, which can lead to poor medical practice being left unchecked or more lives blighted by the continual use of harmful devices.
Gaining insight from information
Getting the right information into the registry is only the first step. The team running the registry also needs to commit to ensuring that meaningful information can be extracted and shared securely and in a timely manner with all those who need it.
A successful registry enables clinicians to be told quickly if a patient they have treated has been called back in for a follow-up procedure elsewhere in the country. These alerts will allow them to review the case and consider whether they need a different approach to the next patient that presents in their office with a similar profile.
Individual practitioners could use the data in a registry to measure their performance and rates of success compared with the treatment and outcomes achieved from similar medical interventions across their trust and more widely too. This would enable them to make further adjustments to their practice and collaborate with others in their areas of specialism to get better results.
National data sharing allows doctors and surgeons to see which treatments work well so they can improve outcomes for all patients more rapidly and see which procedures or medical devices have a high risk of complications. This is essential to improving outcomes for patients right across the health service.
Delivering results across the healthcare system
With regular access to the latest information on how devices are performing, a hospital or healthcare trust could spot issues with devices much sooner and halt their use, reducing the number of people affected. For example, if a new device designed to treat chronic back pain is causing adverse reactions in some groups of patients, the ability to analyse data such as patients' medical histories and details from follow-up appointments could help decision-makers to identify the factors behind this and potentially prevent the situation from escalating. It could be that diabetics or patients on certain medications are more likely to develop post-operative complications. Knowing this can help hospitals and trusts to ensure clinicians are aware of the issues that increase the risk of problems, which is vital for reducing harm.
Senior leaders and departmental managers should be able to use the information in a registry to monitor the performance of the individual doctors and surgeons and ensure the highest standards of care are being met. Meanwhile, if a medical team in one hospital is having particular success, for example in post-operative outcomes for patients, it should be possible to identify and share that best practice.
Ultimately, being able to identify treatments that are more likely to be successful, and flag devices that don't often deliver positive outcomes for patients, can help deliver better outcomes for patients and can help budget-holders to deliver value for money across the NHS.
The critical role of patients
With medicine increasingly involving patients in decisions around their care, it seems logical that this openness is extended to a registry too. A patient who is given detailed information in advance of a knee or hip replacement operation, such as national recovery times, common side effects and the risks based on the experience of others, could be more likely to ask the relevant questions and follow the post-operative advice of their medical team.
With a deeper understanding of the issues to look out for, patients may feel more confident to flag problems early in the recovery process, which would allow action to be taken sooner to reduce the risk of infection or complications further down the line. A clinician could pull all this information from a well-designed registry and share it with a patient in minutes.
One registry, set up in February 2018, took this direct approach to information sharing with the aim of helping members of the public to make more informed decisions about non-surgical cosmetic procedures which were becoming much more widely available at the time. The Joint Council of Cosmetic Practitioners (JCCP) register was launched to help address the urgent need to educate the public about non-surgical procedures such as Botox and dermal fillers.
Patients who undergo these procedures often believe that because they are non-surgical, the risk of things going wrong is low. However, issues such as bruising or headaches are common, and injections can affect surrounding tissues and muscles with potentially harmful consequences. The JCCP provides members of the public with the opportunity to find out as much as possible about the procedures they are considering before going ahead. They have instant access to the latest information on the risks, side effects and known issues of specific non-surgical procedures to help them make an informed choice. Importantly, people can check that their chosen practitioner is qualified to carry out a specific procedure too and that they operate according to the relevant code of practice
Schemes such as this have an increasingly important role to play in reducing the risk of harm and cutting the number of procedures coming into the health service to be repaired following failed or botched procedures.
Linking in medical suppliers
The time and resources invested in building a successful national registry to be used by all practitioners, hospitals and healthcare trusts will pay dividends and nurture a shared responsibility for delivering a world-class health service – and a registry can extend this spirit of shared responsibility to the companies that develop the medicines and implants used by the NHS.
Some registries are set up to alert manufacturers when the number of devices that develop issues or fail causes concern. This can encourage strong partnerships between suppliers and the health service for the benefit of patients.
Product developers who are able to see accurate information on the longevity of joint replacements or the battery life of pain management devices over time can play their part in enhancing these products and making them safer and better. This, in turn, will improve the experience of patients who are implanted with these devices. This collaborative approach has been one of the reasons why the National Joint Registry has received so much praise.
Where the NHS undertakes studies to monitor post-operative quality of life of patients following treatment, this could provide valuable feedback to developers of medical devices. It could help them to bring better products to market and ensure that existing ones remain safe and effective.
Failure is not an option
Receiving key information about individuals who have experienced failed devices or procedures years after the event can have a devastating impact on the quality of life of many more patients. Having access to accurate, timely information can prevent this.
Registries can and do have a positive impact on patient outcomes. The data is key to this, but more focus needs to be put on how we get the highest quality information into the registry from the outset, and how that data can be made easily available to clinical practitioners and decision-makers before potential damage is done to people's lives.
Richard Armstrong
Head of health registries
Northgate Public Services
www.northgateps.com/software-solutions/health-registries
This article is from issue 16 of Health Europa. Click here to get your free subscription today.