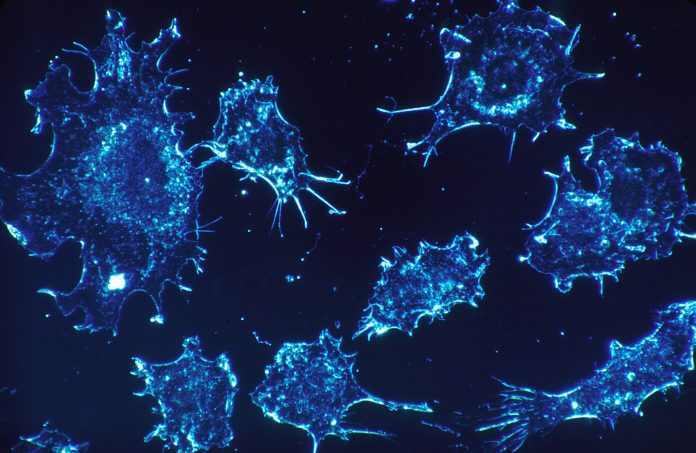 Foundation Medicine and the European Organisation for Research and Treatment of Cancer (EORTC) announce a collaboration to advance precision medicine using comprehensive genomic profiling (CGP) to facilitate clinical trial enrolment.
Foundation Medicine, Inc. (NASDAQ: FMI) and the EORTC have announced today (31 January) a collaboration in which Foundation Medicine's CGP tests will be used to inform patient eligibility for oncology clinical trials through the EORTC's Screening Patients for Efficient Clinical Trial Access (SPECTA) programme.
SPECTA – a pan-European network built by the EORTC – is collaborating with key institutions to provide efficient access for patients to molecularly driven clinical trials.
Denis Lacombe, EORTC director general, said: "SPECTA serves as a shared and integrated translational and clinical research infrastructure for knowledge development and ultimately allows matching patients to clinical trials based on both their clinical characteristics and the molecular profiles of their tumours."
He continued: "Our collaboration with Foundation Medicine will provide access to innovative, biomarker-driven clinical trials that will ultimately usher in a new era of targeted therapy in oncology."
This collaboration brings together the EORTC, an independent, non-profit clinical research organisation in cancer, and Foundation Medicine, a leader in molecular information that offers a suite of CGP evaluations that identify the molecular alterations in an individual's cancer which can then be used for precision medicine treatment approaches.
Vincent Miller, chief medical officer at Foundation Medicine, said: "Oncology clinical trials are essential to advancing research and drug development while enabling patient access to potential clinical treatment options. Yet, currently only a small fraction of cancer patients enrol in clinical trials."
He added: "The EORTC is a renowned leader in integrated translational research, and their SPECTA programme is an exciting opportunity for oncologists to utilise our robust genomic profiling tests to more efficiently match patients with appropriate clinical trials. Together, Foundation Medicine and the EORTC can work toward improved access to innovative clinical trials, helping to accelerate precision oncology for more patients."
Under the agreement, Foundation Medicine will provide genomic testing services for the SPECTA programme through three of its genomic profiling assays:
FoundationOne®, its flagship assay for solid tumour cancers that includes analysis of genomic biomarkers such as microsatellite instability (MSI) and tumour mutational burden;
FoundationOne®Heme, an assay for hematologic malignancies and sarcomas that also includes MSI analysis; and
FoundationACT®, a liquid biopsy assay for solid tumours.
Genomic profiling results will help inform patient eligibility and facilitate enrolment in clinical trials. Samples will be processed at any one of Foundation Medicine's laboratories located in the United States and Europe.