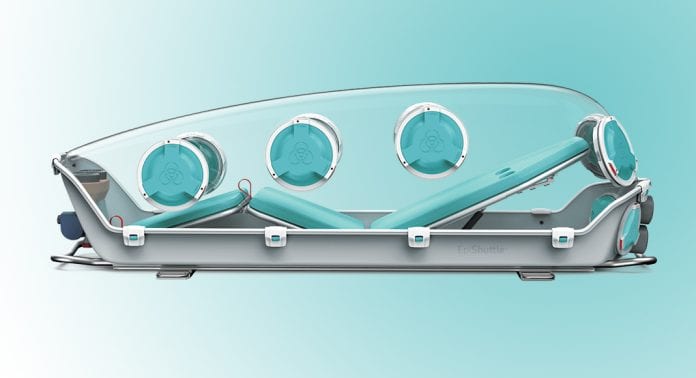 EpiGuard offers solutions for medical isolation and transport systems that can help ease the burden on healthcare systems during disease pandemics and outbreaks.
Established by a group of doctors at the Oslo University Hospital, Norway, and with co-founders Inven2, Eker Group, and Hansen Protection in 2015, Norwegian company EpiGuard provides solutions for medical isolation and transport systems.
EpiGuard holds top level expertise with product development and manufacturing with a medical background ranging from intensive care, infectious diseases, internal medicine, and anaesthesiology, through to transport medicine.
With coronavirus spreading across the world, the demand for PPE has been unprecedented, resulting in many countries running out of supplies. EpiGuard's award-winning product, EpiShuttle, reduces the need for personal protective equipment (PPE), as well as the disinfecting of transport vehicles following use.
The isolator has been developed by clinical experts who have first-hand experience in providing advanced treatment and transportation of patients with highly infectious diseases – including Ebola.
Medical isolation
The EpiShuttle transport isolator has been designed to provide healthcare workers and patients with a safe and reliable transport system that reduces the need for PPE and for time-consuming disinfection processes of transport vehicles following use.
With the ability to be used in helicopters, ambulances, and airplanes the isolator can be configured to either protect the surroundings from the patient, or to protect the patient from the surroundings, and has glove ports to provide medical personnel access to the patient's entire body. This allows for food, medicine, and equipment to be safely put into the EpiShuttle.
Ventilation System
Patients can be intubated and mechanically ventilated during transport with the EpiShuttle isolator, and IV-lines and monitoring equipment can be attached. The air ventilation system generates more than 15 air exchanges per hour to ensure maximum patient comfort and safety.
Helping with intensive care
The isolator enables intensive care treatment of the patient, with possibility for procedures such as intubation, inserting of central venous lines, and urinary catheters, through use of its interchangeable operator ports.
The EpiShuttle has been designed specifically for safe and easy use during to transportation of infectious patients. In addition to highly infectious diseases like Ebola, SARS, and MERS, the EpiShuttle is suitable for transport of patients with other infections, such as measles, tuberculosis, or multi-resistant bacteria.
To find out more about EPiGuard and its medical isolation and transport solutions click here: EpiGuard