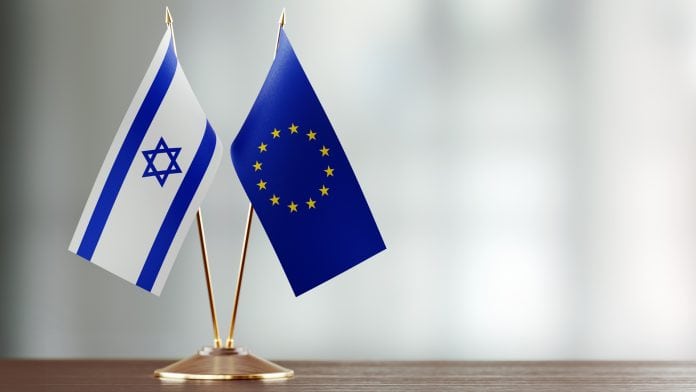 Health Europa charts the enormous success of EU-Israel research and innovation collaboration since the association of Israel to the EU framework programmes in 1996.
2016 marked 20 years of successful EU-Israel research and innovation collaboration. Israel became the first country outside the European Union to be associated to the EU framework programmes in 1996, and in the following two decades invested some €1.375bn in return for €1.7bn worth of grants to strengthen its national research and innovation capacity and contribute to boundary-pushing innovation all over the world. More than 3,000 projects submitted by Israeli entities were approved in this time, involving 4,435 participants, of whom:
2,450 were academic researchers;
1,270 were industrial researchers; and
715 were researchers from other sectors.
Israel has proved particularly successful at winning European Research Council grants in the ICT, water and health sectors, and for outstanding researchers doing groundbreaking research.
"The EU and Israel research and innovation co-operation represents 20 years of success, partnership and friendship," said Robert-Jan Smits, the director general of DG Research, speaking in early 2017 at a special event to celebrate this notable anniversary.
"What has been achieved during these years is impressive. The Israeli and EU scientists have built sustainable partnerships and worked together on many challenges ranging from child tumours, smart irrigation to robotics and science education, advancing in this way the frontiers of knowledge and contributing to the wellbeing of our citizens."
In this article, Health Europa takes a look at some of Israel's recent successes in the current EU framework programme, Horizon 2020.
Personalised Connected Care for Complex Chronic Patients
Two Israeli companies – Assuta Medical Centers Ltd and Ewave Ltd – are participating in CONNECARE, a €5m project with the objective of co-designing, developing, deploying and evaluating a novel, smart and adaptive integrated care system for chronic care management. The three-and-a-half-year project, which runs until the end of September 2019, is based on the concept of P4 medicine – that is, medicine which is predictive, preventive, personalised and participatory.
It aims to boost patients' quality of life by empowering them to take charge of their own health and self-manage their own conditions, which it will do by providing decision support for the adaptive management of personalised clinical pathways and delivering tools to monitor patients' activities and status.
According to the CONNECARE website, 'an iterative patient-centred co-design process will ensure a progressive refinement of model and tools, providing foundations for adoption and transferability.' Improvements in outcomes and efficiency will meanwhile be evidenced by clinical trials.
This is predicted to lead to huge savings for European healthcare organisations while at the same time improving patient outcomes, which has particular importance given the high burden of chronic conditions throughout Europe: CONNECARE estimates that seven out of every ten hospital beds on the continent are occupied by people with chronic long-term conditions.
Support, Monitoring and Reminder Technology for Mild Dementia
Israeli company Athena I.C.T. Ltd is joining Anglia Ruskin University (UK), UC Limburg (Belgium), DEX Innovation Centre (Czech Republic), and others in the four-year project SMART4MD.
Funded to the tune of €3.83m under the 'healthcare provision and integrated care' call, SMART4MD is committed to empowering people with mild dementia and supporting their carers through the use of m-health technology. It will develop and validate a novel support tool designed to help patients adhere to their treatment while also sharing data with their carers and doctors.
According to SMART4MD, this will:
Slow cognitive and functional decline in people with mild dementia;
Help people with mild dementia to remain independent and improve their quality of life;
Relieve pressure on carers; and
Reduce the costs of emergency care.
The project tool is based on the Pow Health social health management platform, which will be specifically adapted for use by people with mild dementia through user-centric design steered by patients, carers and doctors.
As a next step, SMART4MD will pilot the tool among 1,100 patients and carers, as well as 1,100 controls, in order to demonstrate its clinical, social and financial benefits.
According to the project consortium, its successful delivery will save healthcare providers €1,818 per patient per year in care costs – a crucial cost saving given the rapidly ageing population and high burden of dementia among the elderly.
Improving the care of patients suffering from acute or chronic pain
Israeli pharma company Teva Pharmaceutical Industries Limited is one of several academic institutes, SMEs, pain societies, and patient organisations to be involved in IMI-PainCare, which was launched in April 2018.
The €23m project will run until the end of March 2022 and is set within the framework of the Innovative Medicines Initiative, the world's largest public-private partnership in the life sciences. It aims to improve the management of pain by providing a toolbox to streamline the development process for novel analgesic drugs and to improve treatment quality in clinical practice.
IMI-PainCare will deliver this objective through three dedicated sub-projects that address all phases of the pharmaceutical value chain:
PROMPT is intended to identify patient-reported outcome measures as tools to standardise assessments of treatment success of acute and chronic pain in real-world conditions and controlled trials, thereby improving its management;
BioPain is intended to validate the translatability of pharmacodynamic biomarkers and PK-PD modelling in pain pathways of both healthy subjects and preclinical species, and so enhance drug development; and
TRiPP is intended to identify biomarkers and novel therapeutic pathways of clinical phenotypes of patients with chronic pelvic pain, which, after back-translation, is expected to improve how preclinical models reflect human diseases.
Upon successful completion, IMI-PainCare is expected to make a demonstrable impact on the lives of countless people with acute or chronic pain, for which current pharmacotherapy is often inadequate.
The future is bright for EU-Israel research and innovation collaboration
The above projects represent just a small fraction of Israeli involvement in Horizon 2020 and, indeed, of EU-Israel research and innovation collaboration as a whole. But Israel's enormous success in EU framework programmes over the past two decades, as celebrated by Jan-Smits, is surely a good omen for its participation in the upcoming Horizon Europe – here's to the next 20 years of fruitful co-operation.
This article will appear in issue 6 of Health Europa Quarterly, which will be published in August.
Recommended Related Articles