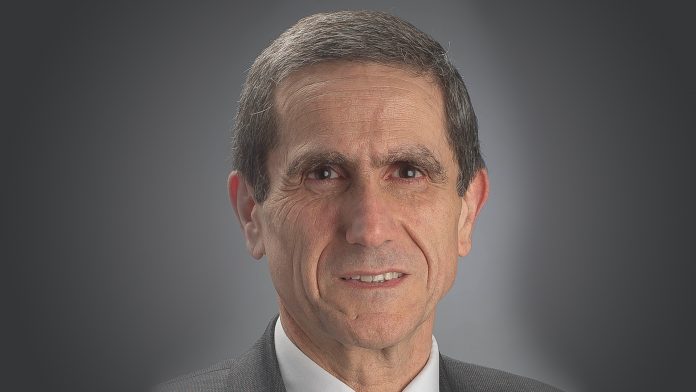 Professor Philippe Amouyel, chair of the EU Joint Programme on Neurodegenerative Disease Research, discusses the initiative's new call to support health and social care research and innovation.
Neurodegenerative diseases such as Alzheimer's and Parkinson's disease are strongly linked with age. As life expectancies increase in many parts of the world, the number of people living with these diseases is expected to rapidly rise. This is particularly true in 'greying' Europe, where the population of those 65 years and older is projected to increase from 17% to 30% by 2060.
At the same time, neurodegenerative diseases remain largely untreatable. One in three seniors die with Alzheimer's disease or another dementia, and the people who care for those living with these diseases are often close relatives and friends. For the affected families, the personal and financial costs are high, and there are wider economic costs for society: worldwide, total direct and informal care costs for Alzheimer's, Parkinson's and related disorders are already estimated to be above $1tr (~€0.8tr) per year.
Since the solutions to these common challenges are likely beyond the scope and resources of any one country, collective, mission-oriented actions are needed at the European level and beyond. The EU Joint Programme on Neurodegenerative Disease Research (JPND) brings together 30 countries, including a majority of European countries, to accelerate discovery by aligning research priorities, approaches and programmes. We aim to create opportunities for innovative breakthroughs by linking scientists and clinicians from around the world and by promoting the sharing of tools and knowledge within and across national and disciplinary borders.
This has resulted in the creation of the largest global collaboration in the field and represents an unprecedented approach to finding causes, developing cures and identifying appropriate ways to care for people living with these diseases.
Research on neurodegeneration has been massively underfunded in recent decades, with Alzheimer's disease research representing around just one-tenth of the investment made in cancer research and one-fifth of the investment made in diabetes research. Increased funding in the field, along with improved efficiency and new cross-disciplinary collaborations, will eventually lead to the development of effective treatments. In the meantime, however, we must take steps to prevent these diseases where possible and innovate in the ways we care for people living with neurodegenerative diseases and their carers so that we maximise their quality of life and wellbeing.
That's why, in 2018, JPND launched a €21m call to support health and social care research and innovation. A diverse group of researchers from across Europe and other continents responded to our call for novel research projects investigating different models of care, with an emphasis on innovation for the preservation of dignity, independence and social inclusion. The call is still ongoing, but we expect that this work will follow up on some of the groundbreaking research already supported by JPND.
Take, for example, the MeetingDem project, selected under JPND's Healthcare Evaluation call. Led by Professor Rose-Marie Dröes of VU University Medical Center in Amsterdam, this project aims to test whether and how a care programme that has been highly successful in the Netherlands for more than 20 years may be implemented in three additional countries: Italy, Poland and the UK. In a multi-year process of cross-cultural transfer, the project was able to translate and implement the initiative, called the Meeting Centres Support Programme, in each of the three countries. In a paper published this year, the project partners concluded that meeting centres offered patients and their families an important pathway to day care during the critical period after diagnosis but before residential care and recommended the further expansion of the programme throughout Europe.
Another example of innovative multinational research supported by JPND is the MIND-AD project. Co-ordinated by Professor Miia Kivipelto of Sweden's Karolinska Institutet, the initiative brings together researchers in four additional countries – Finland, France, Germany, and the Netherlands – to assess data from different intervention studies taking place in each country. The aim is to uncover new information that could lead to the identification of effective new prevention strategies for Alzheimer's disease, tailored to different 'at-risk' groups in the population. One of the studies is the FINGER study, a Finnish randomised controlled trial that has found evidence that multidomain interventions may delay cognitive impairment and disability in elderly, at-risk populations. Kivipelto and her colleagues are now extending that study around the world to see if it can be tested and adapted to different settings and populations.
These are just two examples of the more than 100 innovative, multinational research projects that are being undertaken under the auspices of JPND, and I invite you to learn more about the research we support at our website: jpnd.eu. By maximising our collective potential at the European and global levels, we can accelerate scientific progress and foster the kind of ambitious, outside-the-box solutions that are needed to tackle the challenge of neurodegenerative disease.
Philippe Amouyel is professor of epidemiology and public health at the University Hospital of Lille, France. He leads a large academic research unit working on public health and the molecular epidemiology of ageing diseases. He is the chair of the JPND, a 30-country initiative whose mission is to tackle the challenge of neurodegenerative diseases, in particular Alzheimer's disease. In addition, Amouyel is the general director of the Fondation Plan Alzheimer, a French non-profit dedicated to supporting innovative, cutting-edge Alzheimer's research.
Professor Philippe Amouyel
Chair
EU Joint Programme on Neurodegenerative Disease Research
This article will appear in issue 5 of Health Europa Quarterly, which will be published in May.