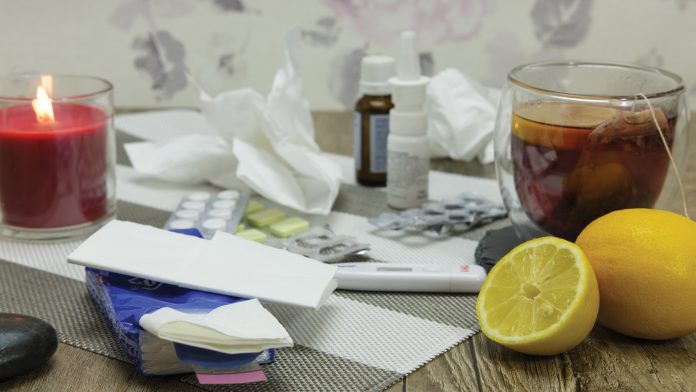 How might we reduce the burden of influenza in Europe? Professor Dr Thomas D Szucs, of the Steering Group on Influenza Vaccination, outlines a new manifesto aiming to do just that.
IN February, WHO Europe and the European Centre for Disease Prevention and Control (ECDC) joined forces to issue a stark warning: the low uptake of seasonal influenza vaccination in Europe is putting into jeopardy the capacity to protect people during annual epidemics and in the next pandemic.1
Analysis by the two health bodies between 2008/9 and 2014/15 shows that influenza vaccination coverage among high-risk groups has declined in the European Region – despite the vaccine being the most effective way of preventing severe disease caused by influenza.
The WHO and ECDC estimate that more than 75% of the 44,000 seasonal influenza-related deaths that occur in the European Region every year are among people aged 65 and over, but half of all countries in this area were found to be vaccinating fewer than one-third of older people.
Uptake of the influenza vaccination among pregnant people, healthcare workers, and people with chronic illnesses was also found to be well below the recommended 75% target in a significant number of countries.
Against this background, in March the Steering Group on Influenza Vaccination published its EU Manifesto on Influenza Vaccination, which was officially launched to coincide with European Immunisation Week on 24 April and comes as the European Commission prepares to adopt a proposal for a council recommendation on 'strengthened
co-operation against vaccine-preventable diseases'.
The manifesto is aimed at better understanding the burden of the disease, improving public awareness, and promoting best practice between healthcare professionals at national and European level.
In particular, it calls on policymakers and the wider public health community to come together to:
Recognise the burden of influenza and the importance of its prevention with adequate resources and sufficient inclusion in national policies;
Secure appropriate and accurate monitoring of epidemiology, disease burden, and vaccination coverage rates in all EU countries;
Pay special attention to the needs of at-risk groups and healthcare professionals in recognition of the burden of disease among these groups;
Engage in a multi-stakeholder dialogue to improve public awareness of, and trust in, the influenza vaccination; and
Encourage collaboration between healthcare professionals to build support and trust around influenza vaccination, improve access to the vaccination, and strengthen the exchange of best professional and regulatory practice.
The manifesto has already attracted a significant amount of interest online and is expected to play an important role in the conversation around influenza moving forwards.
To find out more, Health Europa Quarterly spoke to the steering group's co-chair, Professor Dr Thomas D Szucs, director of the European Center of Pharmaceutical Medicine at the University of Basel, Switzerland, about the inspiration behind the manifesto and the pervading health illiteracy that is driving down vaccination coverage in Europe.
What would you blame for the low uptake of influenza vaccination in Europe?
The problem comes down to what I would call health illiteracy – a feeling that influenza is a mild disease and it's not a big problem if you get it. People just don't put sufficient emphasis on the true public health consequences of a severe influenza outbreak or the individual health consequences of contracting severe influenza.
It is important to consider how we are protecting both ourselves and others. With influenza, we need to reduce the risk to the individual of contracting the virus, particularly if they are a member of a high-risk group, but on top of that we need to break the chain of infection in order to also reduce the risk to other groups. For instance, we need to protect the healthcare workers for their own safety but also to prevent them from going to work with an infection and spreading it to otherwise healthy people or to at-risk people in hospital.
The insufficient response to influenza also has a lot to do with the lack of patient lobbyists that you find for HIV or Parkinson's disease. This is one of the challenges of the nature of the disease. The fact that the campaign is not so much patient driven as healthcare provider-, healthcare policymaker-, and healthcare payer-driven makes it more difficult than it would be if there were a strong patient community.
As you mentioned, healthcare workers have a dual role to play in terms of fighting against ill health but also promoting good health. What can be done to improve vaccination rates among this group in particular?
In public health strong role models and good examples have always yielded the best progress. It is important that we have empirical data on the hospitals and institutions that have taken effective measures to successfully reduce the influenza burden – be it by wearing masks, increasing vaccination rates, or implementing tracking systems to find out where people have had access to people spreading the virus.
Vaccine hesitancy is an increasing problem in Europe – what can be done to improve public confidence in vaccines?
Targeted awareness campaigns are an important tool against vaccine hesitancy – but they must be ongoing. A steady drop makes a hole in the stone – that is to say, a good public health campaign is a campaign which is not just on and off, but continuous. Influenza should be on the agenda all year round and not just during flu season. This is especially important as flu season occurs at different times in different parts of the world, and in a globalised world with global travel and global trade, you can be at risk any time of the year.
This is why it was very positive that our launch meeting was held at the European Parliament in late April, because it wasn't mid-flu season, it wasn't just ahead of the season when we're trying to push vaccination rates – it was a more relaxed time of the year when people weren't perhaps thinking of influenza or being influenced so much by what's happening around them.
How might the European Commission's commitment to One Health be incorporated into the influenza response?
There is an increasing notion of the benefits of addressing One Health, which focuses on the intersection of human, animal and environmental health. One of the diseases that has a strong link between humans and animals is influenza – this is due to the biology and ecology of the virus. Some organisations have already started to open a dialogue in this area. Indeed, in Switzerland, One Health is one of the more successful university courses we offer as part of the public health master's programme. Influenza will also be addressed at the upcoming 5th International One Health Congress in Saskatoon, Canada, in June, which is an important step. Nonetheless, we need to do more in this space.
Again, One Health may be promising, but it is a stepping stone among many in the wider campaign against influenza.
References
1 https://www.sciencedirect.com/science/article/pii/S0264410X17317620
Professor Dr Thomas D Szucs
Co-chair
Steering Group on Influenza Vaccination
http://eufightingflu.com
This article will appear in issue 5 of Health Europa Quarterly, which will be published in May.