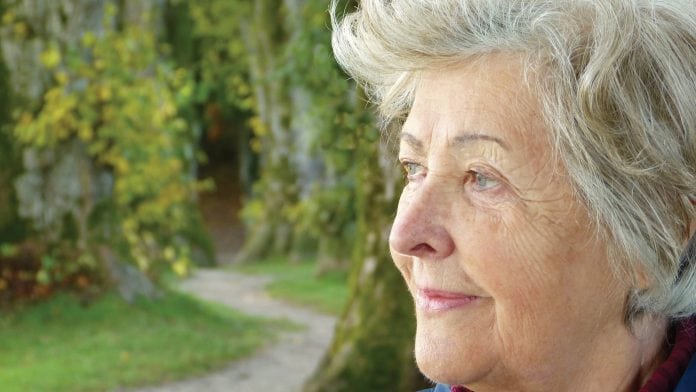 Health Europa investigates the work of the EU Joint Programme on Neurodegenerative Disease Research, the largest global research initiative aimed at tackling the challenge of neurodegenerative diseases.
As the world's population is living longer, age-related neurodegenerative diseases such as Alzheimer's and Parkinson's are becoming a larger global issue. Alzheimer's is the most common form of neurodegenerative disease, thought to be affecting approximately 40 million people worldwide currently. The economic and social impact of these diseases are highly costly for families of patients and society. Despite ongoing research, scientists are still unsure as to exactly how these diseases are caused, and without this knowledge a cure has yet to be discovered. More research into neurodegenerative diseases is thus vital.
The EU Joint Programme on Neurodegenerative Disease Research (JPND) is a European research programme taking place across 30 countries. It is the largest global collaboration in the field of neurodegenerative disease research. The main goals of the JPND are to discover better cures, treatments and diagnostic tools for neurodegenerative diseases. The research is targeted at several levels:
Gaining a better understanding of the biological basis of neurodegenerative diseases and how exactly they are caused;
Using this scientific knowledge to develop new and improved diagnostic tools so that clinicians can diagnose patients earlier;
Using this scientific knowledge to develop better treatments and hopefully cures; and
Looking into the social impact of neurodegenerative diseases and how improvements can be made to provide more care and support to patients and their families.
"Collaboration is the key"
The JPND is a collaborative effort from 30 countries, many of which are from Europe. It provides scientists and clinicians with the opportunities to share scientific knowledge, experimental methods and tools across the globe. On 10 July 2018, JPND announced a new transatlantic collaboration with the National Institute on Ageing (NIA) in the US. The NIA, an institute of the National Institutes of Health (NIH), is the main federal agency for Alzheimer's research. Commenting, Professor Philippe Amouyel, the chair of the JPND, said: "Collaboration is the key to progressing our understanding of the biological underpinnings of neurodegenerative disease."
Last year, the NIA and the JPND ran separate calls for similar research proposals. The aim of this enhanced collaboration between the EU and US programmes is to increase communication and data sharing to speed up advances in scientific knowledge of neurodegenerative diseases. Dr Eliezer Masliah, director of the NIA's Division of Neuroscience, said: "In our connected age, breakthroughs in Alzheimer's, vascular dementia, Lewy body disease, frontotemporal dementia and other neurological disorders requires teamwork, and we look forward to strengthening the scientific connections between talented researchers across the EU and the US."
Sharing knowledge and expertise
The JPND aims to co-ordinate research efforts from different countries, to speed up the progress of scientific discoveries. In this respect, the JPND has recently added to its Online Database of Experimental Models for Parkinson's Disease. This database contains detailed information on the experimental models used by scientists researching Parkinson's disease.
By collecting this valuable information from collaborating scientists, and making it publicly available, progress can be made in the development of better experimental models to test potential therapies and to understand the underlying causes of Parkinson's. In the future, the JPND hopes to collect information on experimental models for other neurodegenerative diseases, as well.
In addition to the online database of experimental models for Parkinson's disease, the JPND has another tool for sharing scientific knowledge and expertise – the JPND Global Cohort Portal. The JPND Global Cohort Portal is an online catalogue of previous cohort studies from around the world, containing key information about the studies and the contact information of the researchers. This allows new researchers to view data from cohorts online, enabling them to conduct new research without duplicating previous work.
Increased funding
In the past few decades, neurodegeneration research has been lacking in global funding compared to other prevalent diseases such as cancer and diabetes. In January 2018, the JPND announced a €21m call for a multi-national push for projects addressing patient care and the social impacts of neurodegenerative disease. Amouyel said he hopes "this work will lead to the adaptation of novel health promotion strategies that will reduce the impact of disease for patients as well as for their families and carers".
On 17 July 2018 a database containing information on 28 years' worth of funding for neurodegenerative disease research programmes became available online. With this data being made publicly available, it is hoped that global research programmes can use this to make better-informed decisions to construct funding strategies. This database revealed that the JPND has increased its funding by 34% since 2011, from €370m to €494m.1 With this increased funding, the JPND can invest more into neurodegenerative research and progress closer to reaching the programme's ultimate goals.
The JPND has awarded ten research projects, across 14 countries, with funding to investigate the underlying mechanisms that cause neurodegenerative diseases. The causes and molecular pathways involved in diseases such as Alzheimer's are still poorly understood. Amouyel said that this funding will provide "new investigations into the fundamental mechanisms that we see in multiple diseases but that we don't yet understand". It is hoped that this research will lead to new understanding of how neurodegenerative diseases transpire and new hypotheses about how to treat these diseases.
New discoveries
Listed on the JPND Global Cohort Portal, the Finnish Geriatric Intervention Study to Prevent Cognitive Impairment and Disability (FINGER) trial was conducted in Finland for two years, to investigate whether a healthy lifestyle could reduce the risk of cognitive impairment. The data from this trial revealed that nutritional counselling, physical exercise and cognitive exercises prevent cognitive decline. This year, the data was further analysed to conclude whether carriers of the APO ε4 allele, a risk factor for Alzheimer's, could also benefit from a healthier lifestyle regime. In April 2018, a paper was published that concluded that even carriers of the APO ε4 apolipoprotein E allele could reduce the risk of cognitive decline by making healthier lifestyle choices.2 This study is also now being extended outside of Finland across the world.
Another recently published study discovered the initial damage event that leads to dementias such as Alzheimer's. The paper concludes that dysfunction of pericyte cells, which surround the smallest blood vessels in the brain, triggers a pathway involving a build-up of fibrinogen that eventually leads to the death of brain structures and white matter disease. This new research has finally identified the start of white matter disease, which reduces a person's cognitive ability.3
The JPND has led to many new discoveries, and its continued research will help scientists
all over the world better understand neurodegenerative disease.
References
http://www.neurodegenerationresearch.eu/wp-content/uploads/2018/07/JPND-Mapping-Exercise-Report-28Final2912072018.pdf
This article will appear in issue 6 of Health Europa Quarterly, which will be published in August.
Recommended Related Articles