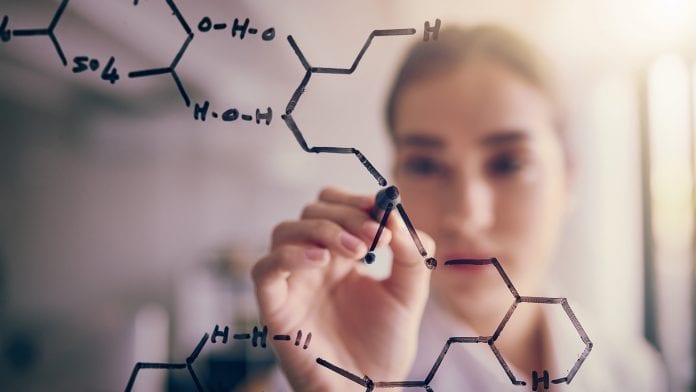 Dr Wolfgang Fecke introduces EU-OPENSCREEN, a European Research Infrastructure Consortium for medicinal chemistry, supporting research and its translation to medicine and agriculture.
The systematic screening of medicinal chemistry, chemical compounds in biological assays and the subsequent optimisation of promising hit compounds is indispensable for the successful development of novel molecular research tools and drug candidates. To facilitate such discoveries and thereby address the grand societal challenges – such as the health and wellbeing of ageing societies or prevention of disease and their personalised treatment – EU-OPENSCREEN has recently been founded and inaugurated under the legal framework of a European Research Infrastructure Consortium (ERIC).
Over the past decade, the research infrastructure in general (and ERICs in particular) became a key component of the European Research Area (ERA) by providing a solid foundation for high-quality scientific collaborations, linking basic and applied research, driving innovation and thereby contributing to the Europe 2020 strategy, which envisions an economy based on knowledge and innovation. Along those lines, EU-OPENSCREEN provides scientists from academia and industry ready access to its following three key assets in the field of chemical biology.
Open access to Europe's leading screening and medicinal chemistry groups
The distributed character of EU-OPENSCREEN harnesses complementary knowledge, expertise as well as cost-intensive equipment and instrumentation from 20 European partner institutions. This highly collaborative approach allows EU-OPENSCREEN to offer an unprecedented variety of screening technologies and chemistry approaches to its users. Herein, the EU-OPENSCREEN central office acts as a single point of entry, and, depending on specific project needs, users are directed to one of 15 screening and six chemistry partner sites to initiate scientific collaborations. Importantly, the unique combination of screening and chemistry capacities within EU-OPENSCREEN allows users to run their entire scientific project within the network – ranging from the initial screening campaign over chemical optimisation of hit compounds all the way to the development of new research tools or lead structures suitable for subsequent development programmes.
A highly diverse EU-OPENSCREEN chemical compound collection
The EU-OPENSCREEN compound collection, used for all screening campaigns conducted within the network, is hosted by the compound management facility located at the
EU-OPENSCREEN headquarters. It comprises 100,000 commercial compounds from different vendors as well as 40,000 academic compounds, which are actively sourced from academic chemists all over Europe. Both parts of the compound collection have to pass stringent filters using criteria established during EU-OPENSCREEN's preparatory phase.1
This approach, driven by experts in medicinal chemistry, removed unwanted compound features such as the promiscuous binding to multiple targets whilst enabling a high degree of chemical diversity and non-redundancy with other existing compound collections. Herein, the academic part of the compound collection is of particular interest, cannot be bought off the shelf and thus makes the EU-OPENSCREEN compound collection unique and highly attractive for users who want to identify novel chemical matter.
The open access European Chemical Biology Database (ECBD)
Importantly, EU-OPENSCREEN's open science model ensures ready access not only to the
EU-OPENSCREEN compound collection, expertise and equipment, but also to all screening and medicinal chemistry data within the consortium: as all screening projects use the EU-OPENSCREEN compound collection for screening, the 140,000 compounds will be systematically annotated with bioactivity data over time. While platform users can request a grace period of up to three years in order to ensure publication and patenting of scientific results, the primary screening data will eventually become available in the open access ECBD, developed and hosted by the Institute for Molecular Genetics (IMG) in Prague, Czech Republic. Hence, the ECBD will grow in content with every screening campaign conducted at one of EU-OPENSCREEN's partner institutes and, as data are disseminated according to the FAIR data principles (i.e. Findable, Accessible, Interoperable and Reusable), the ECBD will represent an invaluable data resource for scientists across academia and industry, facilitating new (also virtual, artificial intelligence-based) or validating ongoing experiments.
The EU-OPENSCREEN central office, member countries and national networks
EU-OPENSCREEN is headquartered in Berlin and is supported by its host country Germany and seven other countries (Czech Republic, Denmark, Finland, Latvia, Norway, Poland and Spain) as well as the European Commission. Support includes:
Yearly membership fees to operate the EU-OPENSCREEN central office and the compound management facility.
A host country contribution of €23m, which is being used to build the research infrastructure and upgrade the national partner sites.
Moreover, since its preparatory phase, EU-OPENSCREEN has promoted local networks such as NOR-OPENSCREEN in Norway and CZ-OPENSCREEN in the Czech Republic. These local networks help demonstrate the importance of chemical biology in the respective national research agendas and have yielded a total of more than €19m in additional funding to date.
These funds have largely been granted for upgrading EU-OPENSCREEN partner institutions with cutting-edge equipment and instrumentation. While project funding to run large-scale screening and medicinal chemistry projects remains a major challenge, EU-OPENSCREEN has successfully implemented pilot projects using funding from the two Horizon 2020 research infrastructure cluster projects CORBEL (www.corbel-project.eu) and EMBRIC (www.embric.eu).
Moreover, it has recently received positive evaluations on four additional large Horizon 2020 proposals, one of which will allow the network to run further 12 screening and five medicinal chemistry projects. Future users — with the assistance of the EU-OPENSCREEN grant writing support of the central office — are expected to apply to funding calls in the future to enable chemical biology projects.
EU-OPENSCREEN will further expand its capabilities as well as capacities and recruit additional member countries in order to ensure sustainability of the newly formed research infrastructure. Partners in the EU-OPENSCREEN network already operate as independent entities, and the quality of their work is evidenced by the high demand for EU-OPENSCREEN expertise: more than 135 screening and medicinal chemistry projects, involving academic, SME and large industry users coming from 22 European and non-European countries, were run at EU-OPENSCREEN partner sites in 2017 alone. To ensure that EU-OPENSCREEN meets the needs of users in the future, it is planned to address the ever-growing demand for chemical diversity by adding selected natural products and smaller chemical molecules for fragment-based screening to the EU-OPENSCREEN compound collection. Alongside the establishment of new partner sites focusing on emerging technologies such as chemical proteomics, allowing for the identification of the underlying targets of hit compounds from phenotypic screens, EU-OPENSCREEN will continue to meet users' needs and help to accelerate scientific discoveries in the future.
References
Horvath D, Lisurek M, Rupp B, Kuhne R, Specker E, von Kries J, Rognan D, Andersson CD, Almqvist F, Elofsson M et al. 2014. Design of a general-purpose European compound screening library for EU-OPENSCREEN. ChemMedChem 9: 2309-2326
Dr Philip Brennecke, Dr Katja Herzog, and
Dr Bahne Stechmann
EU OPENSCREEN ERIC
Leibniz Research Institute for Molecular Pharmacology, Germany
Dr Wolfgang Fecke
Director General
EU-OPENSCREEN ERIC
+49 (0)30 9406 3066
wolfgang.fecke@eu-openscreen.eu
Tweet @EuOpenscreen
www.linkedin.com/in/wfecke/
www.eu-openscreen.eu/
This article will appear in issue 7 of Health Europa Quarterly, which will be published in November 2018.