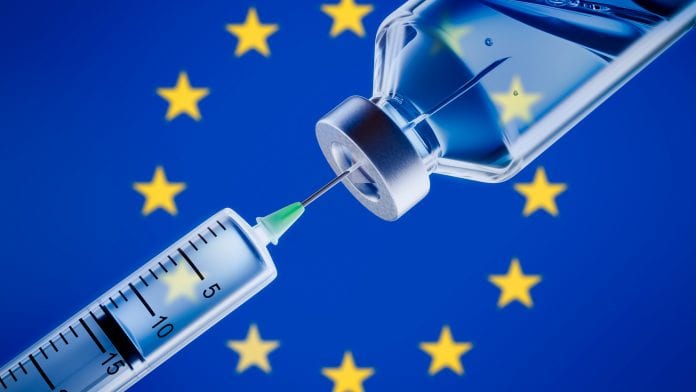 The European Commission will be complementing the EU Vaccines Strategy by supporting the development of COVID-19 therapeutics, including the treatment of long-COVID.
As part of the new European Health Union, the therapeutics strategy supports the full lifecycle of medicines from research, development, and manufacturing to procurement and deployment, and will see three long-COVID therapeutics authorised by the end of 2021.
Commissioner for Health and Food Safety, Stella Kyriakides, said: "Vaccinations save lives, but they cannot yet eradicate COVID-19. We need a strong push on treatments to limit the need for hospitalisation, speed up recovery times, and reduce mortality. Patients in Europe and across the world should have access to world-class COVID-19 medicines.
"This is why we have set a very clear goal: by October, we will develop and authorise three new effective COVID-19 therapeutics that can have the potential to change the course of the disease. We will do so by investing in research and innovation, the identification of new promising medicines, ramping up production capacity and supporting equitable access. Our Therapeutics Strategy is a strong European Health Union in action."
Therapeutics innovation
The plan will see the investment of €90m in population studies and clinical trials to establish links between risk factors and health outcomes to further inform public health policy and clinical management, including for long-COVID patients, and the establishment of a 'therapeutics innovation booster' by July 2021 to support the most promising therapeutics from preclinical research to market authorisation.
A further €5m will be invested under the EU4Health programme to generate better, high-quality safety data in clinical trials and EU countries will be provided with financial support of €2m under the EU4Health 2021 work programme for expedited and co-ordinated assessments to facilitate approval of clinical trials. Another investment of €5m will be used to map therapeutics and diagnostics to analyse development phases, production capacities, and supply chains, including possible bottlenecks.
Supply chains and regulations
The strategy will also fund a €40m preparatory action to support flexible manufacturing and access for COVID-19 therapeutics under the EU Fab project, and seven rolling reviews of promising therapeutics will be started by the end of 2021.
There will also be initiatives for joint procurement and financing, the launch of new contracts for the purchase of authorised therapeutics by the end of the year, faster access to medicines with shorter administrative deadlines, and international co-operation to make medicines available to all.
Commissioner for Innovation, Research, Culture, Education and Youth, Mariya Gabriel, said: "By increasing vaccine availability across Europe, more and more Europeans are now protected against COVID-19.
"In the meantime, the development of innovative medicines to treat coronavirus patients remains a priority when it comes to saving lives. Research and innovation is the first step to finding effective and safe therapeutics, which is why we are proposing to establish a new COVID-19 'therapeutics innovation booster' and will invest €90m in population studies and clinical trials."