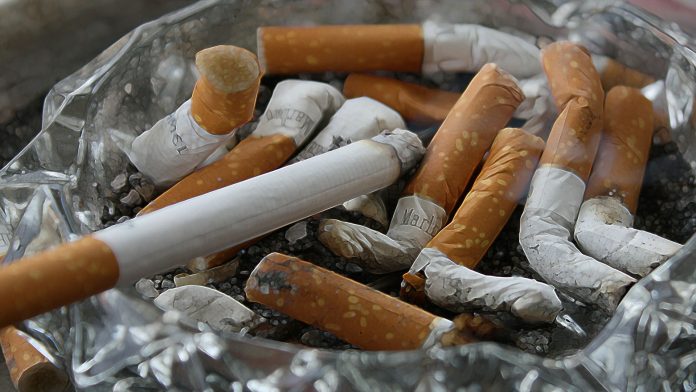 The European Public Health Association (EUPHA) has taken action against one of the biggest public health issues, tobacco, through various advocacy efforts and continues to call for a tobacco-free Europe.
Last year, the EUPHA sent letters to leading tobacco companies to ask for corrective statement advertisements in Europe.
It told companies to ensure advertisements are telling the American people the truth about their lethal products and related issues, including:
The adverse effects of smoking;
The addictiveness of smoking and nicotine;
The lack of health benefits from products marketed as being less harmful than cigarettes;
The true harms of second-hand smoke; and
Their record in intentionally designing cigarettes to make them more addictive.
The EUPHA believes that the citizens of Europe are equally entitled to be told these facts. It has written to companies including Philip Morris International to ask them to take the same measures in Europe.
Foundation for a smoke-free world
A paper was published in The Lancet medical journal and in it, Dr Derek Yach, president of the Philip Morris International Foundation for a Smoke-Free World, said he wished to work with others to create a new cadre of tobacco control researchers.
The EUPHA said it "recognises that, especially for those in countries where funding for health research may be limited, such an invitation from an organisation that will be spending $1bn (~€0.8bn)over the next 12 years may seem attractive.
"However, we join with many health organisations, including the World Health Organization, to declare that we will not engage with or collaborate with the Philip Morris Foundation in any way and call upon all European public health organisations to do the same."
Supporting Cape Town declaration
The 17th World Conference on Tobacco or Health, which united the world for a tobacco-free generation, was held on 7-9 March 2018 in Cape Town, South Africa.
This event resulted in the creation of the Cape Town Declaration on Human Rights and a Tobacco-free World.
The EUPHA said it is committed to the promotion of the public's health and the protection of the human right to a healthy life. It has signed this declaration and has called upon individuals, public health organisations and government bodies to support this also.