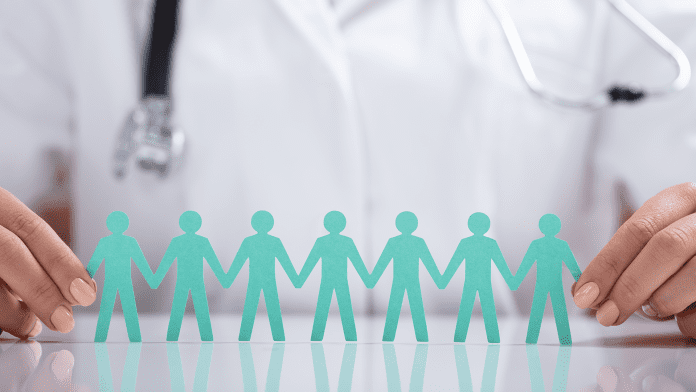 The European Public Health Association has put together a collection of papers that have been published in the European Journal of Public Health in the past three years to help prepare Europe for an ageing population.
Thanks to state-of-the-art technology and advances in research, as well as a rise in the standards of living, populations are living longer than they have been before. The European Public Health Association (EUPHA) points out that the ageing of populations, occurring worldwide, leads to increased prevalence of chronic diseases and disability, yet, at the same time it offers opportunities for long and healthy lives for people.
This can be seen from two perspectives: on the one hand, people live longer and to a large extent healthier. Many people can work longer, travel for leisure and practice sports, whilst on the other hand, the current COVID-19 pandemic has reminded us that older people are especially in need of protection as they are more vulnerable to illness and diseases.
Health and ageing e-collection
Healthy ageing is expected to keep its importance in the coming decades in the Member States of European Union. According to Eurostat data, low birth rates and longer life expectancy are changing the shape of the population pyramid towards a much older population structure. This requires adequate social as well as public health responses in many countries. Thus, the Republic of Croatia has chosen the topic of healthy ageing as one of its priorities during its six-month presidency of the Council of the EU, from January to June 2020.
The European Public Health Association has now published an e-collection that lists scientific peer-reviewed papers on healthy ageing that have been published in the European Journal of Public Health in the past three years. The e-collection is accompanied by an editorial describing the policy links and summarising the evidence.
As we are facing the challenge of the global COVID-19 pandemic, which has particularly struck European countries, we are reminded about the need to protect the most vulnerable among us: the elderly.
Europe is seeing how society and health systems are ready to reorganise themselves in an emergency situation. Further adaptation of society, health systems and care services are needed for the more long-term demographic change.
To prepare societies and systems for an ageing population, the European Public Health Association notes, we need timely sharing of scientific knowledge, reflections as well as the results of actions and interventions.