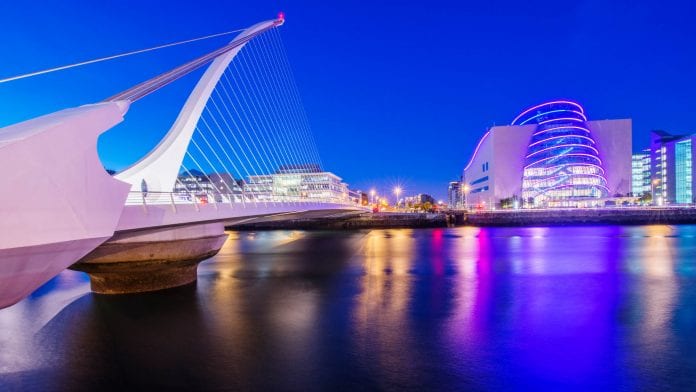 Europe Canna Expo (ECE), Europe's leading medical cannabis event, will be taking place in Dublin.
Through providing expert-level insights from professionals in the field, ECE is the event of the year to learn the most accurate information about the medical cannabis industry.
The ECE series is committed to sharing all there is to know about CBD, cannabinoids and medical cannabis, and is returning this year in three locations; Dublin, London and Croatia.
As a part of our media partnership Medical Cannabis Network readers can use this special discount code – HEALTH10 – to redeem 10% discount for tickets across all Europe Canna Expo events. Use this link to register, click "Enter Promo Code" and type your unique code to get the discount.
Europe Canna Expo
ECE's first event in 2020 is hosted in Dublin on Tuesday 3 and Wednesday 4, March 2020, at the Shellborne Hotel.
With recent changes in the law for prescriptions of medicinal cannabis to patients in Ireland, ECE recognised this as the perfect opportunity to bring in international researchers to continue much-needed conversations to change public perception and be thought leaders within the field.
In the conference sessions, ECE Dublin 2020 will uncover all there is to know across the varying levels of the industry with presentations and panel discussions from over 30 global experts across the two days.
What will be covered at the event?
Day one will delve into Cannabis Research & Patient Care and Access.
While access is still limited in Ireland as it is in the UK, ECE wants to help drive the conversation forward in Ireland as they have been doing in the UK. Sessions will explore the current impact of medical cannabis in Ireland and look into what can be done to have a greater influence and increase the current reach.
There will also be a focus on clinical studies and case studies of real-life stories, including legality issues as well as looking at accessibility around the globe for patients. Day two will delve into everything to do with business; uncovering business opportunities available as the industry continues to advance.
Learn about the latest technology and testing equipment and also find out all there is to know about cannabis cultivation and environmental concerns.
Keynote speakers
ECE are proud to introduce the following keynotes for Dublin event: David Finn, Ellis Dowd and Jeff Lowenfels. The following highly distinguished speakers will also be presenting: Gino Kenny TD, Garrett McGovern, Eric Downer, Michael Patterson, Golan Bitton and Pat O'Mahoney.
ECE connects industry leaders, senior representatives and consumers wanting to explore the depths of the industry, supporting their aim of creating true transparency between business and consumers.
By attending, you will be a part of the life-changing progression as the push for better access for those who will benefit most from better access to medical cannabis continues.
Tickets are now live and can be purchased here.