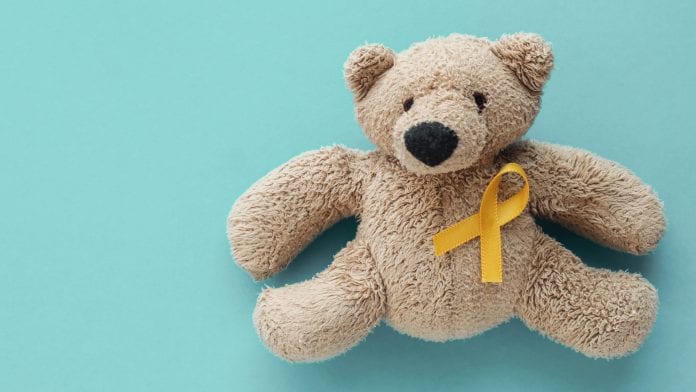 This month marks Childhood Cancer Awareness Month which recognises the children and adolescents affected by cancer within Europe and across the globe.
CCI Europe (representing parents/patients) PanCare (childhood cancer survivors and professionals working in the field) and SIOP Europe (paediatric cancer healthcare professionals and academia) are joining forces to raise awareness about cancer in children and young people.   
Backed by the extensive endorsement of the European paediatric haematology-oncology community, the SIOP Europe Strategic Plan 'A European Cancer Plan for Children and Adolescents' was developed to increase the cure rate and the quality of long term survival of children and young people with cancer by 2025.
Among the key priorities are investing in life-saving research, accelerating the development of and access to innovative anti-cancer medicine, reducing inequalities, providing high-quality, accessible and cost-effective healthcare, and much more.
Childhood cancer in Europe
Although individually all childhood cancers are rare, or 'uncommon', together they are the leading cause of death in children older than one year in Europe. Every year, within Europe, there are 35,000 new cases of childhood cancer and over 6,000 children and young people die.
But there are serious inequalities in access to the best available care and expertise across Europe, with up to 20% differences in the survival rates of children with cancer amongst European regions and 10 times less public funding is allocated to childhood cancer research in Europe than the US.
Childhood Cancer Awareness Month aims to shine a light on the issues and to recognise the children and young people affected by cancer.
Going gold for Childhood Cancer Awareness Month
Many global cities and unique landmarks, including The European Parliament in Brussels, have been lighting up gold this month, to shine a light on children and young people with cancer, as part of the "Shine Gold" campaign (#ChildhoodCancerAwarenessMonth, #ShineGold and #SIOPEurope).
CCI Europe, PanCare, and SIOP Europe have extended their gratitude to the Vice-President of the European Parliament, Ewa Kopacz, for championing the European Parliament endorsement of the campaign.
Through the symbolic gesture of lighting the building in gold, the European Parliament is bringing it to the attention of all stakeholders and citizens that too many young lives are still lost to childhood cancer and that the EU can make a transformational change possible.