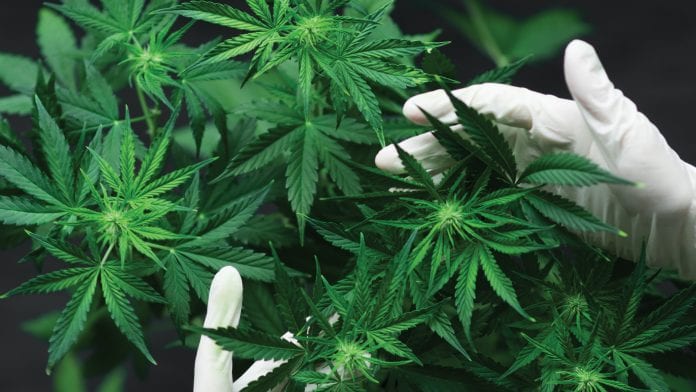 The regulatory path to date hasn't been smooth, its time regulators consider the best way to protect European consumers by setting standards for cannabis products.
As government authorities come to grips with legislation of cannabis-based products, expanding rapidly year on year, the European market holds a key position. The combination of population, GDP, nationalised healthcare, and cultural historic use in many countries makes Europe an attractive market for global producers of cannabis-based products, both medical and retail.
European standards for cannabis products are therefore now the benchmark to be achieved to facilitate market entry, and Europe has an opportunity to lead the way in establishing sensible regulatory systems that provide safe access to appropriate products while not unnecessarily burdening what have been historically widely consumed products.
Medical vs retail
The cannabis industry in Europe consists of two markets, medical and retail. Currently, the European retail market is made up of CBD products with low levels of THC sold mainly as food supplements.
Most CBD sales in the EU are from online sales but as the popularity of CBD grows, major retailers are looking to broaden their range into full CBD categories in their stores.
The medical market varies slightly from one member state to another but is underpinned by high-quality standards. Unlike the retail market medical cannabis is sold as a special medicine distributed to pharmacies.
According to research carried out by the Prohibition Partners, the overall European cannabis market is estimated to be worth €123bn, by 2028 medical sales are predicted to be worth €55bn and retail sales are expected to be larger at €68bn in sales by 2028. With the rapid growth reported, both markets are very attractive to outside stakeholders and early entry is key for securing a dominant market share but operators entering the European cannabis market need to ensure their products are compliant with EU legislation or face being caught out.
Product compliance
Compliance is key to the future of both the medicinal and retail markets however structured regulations have had much more impact on the medical market, with all medical products needing to be produced to EU-GMP standards before they can be marketed or sold.
This has proven difficult for producers globally trying to stake a place in the European territories, where their authorities don't have a mutual recognition agreement, or who have created a separate set of standards for medical cannabis production that don't meet the rigours of EU-GMP.
The compliance issues are becoming more prevalent for retail products now too, as a lack of clear regulation from local governments has resulted in confused businesses and illegal and potentially dangerous products making their way onto shelves across the EU. Given the volume of consumption it is clear consumers want access to these products, but they also expect regulators to protect them. Forward-thinking brands are already looking at how they can ensure their products stand the test of time.
The CBD explosion
Europe was the seat of the explosion of the now global CBD trend. While North America progressed medical cannabis legislation across its states over the last 15 years, these have been high THC focused products based on modern, indoor-grown plant varieties.
CBD was considered a scheduled substance and the cultivation of hemp was banned in the USA until this year, leaving a severe lack of high CBD genetics.
Brands like Endoca and Enecta were some of the first to establish a presence using online sales and social media channels to raise consumer awareness of the potential benefits of CBD, and they were particularly successful in countries like the UK, Italy and Greece.
EU national regulators have struggled to get to grips with the regulation of cannabidiol products, which has proven difficult given that CBD is not a scheduled controlled substance, hemp food products were historically consumed, and extracts of the plant were manipulated for use in medicines and many other applications.
The science
While parties who claim there isn't sufficient evidence for the medical efficacy of cannabidiol have a point, there is actually a wide base of early stage studies exploring its effects, the physiological systems it impacts, and the mechanisms behind the benefits so many consumers experience.
While cannabidiol doesn't get you high in the same way the THC does, it interacts with a variety of receptors in different ways, as well as having a dampening effect on the CBD1 receptor and the resulting associated effects the triggering of that receptor elicits, it also interacts with a range of g-coupled protein receptors, some of which influence hormonal responses managing vasodilation and heart rate, and impacting our stress responses.
Therefore, while it isn't well understood yet, CBD's impact on anxiety and stress may be legitimate, it may not all be placebo after all. Cannabinoids and terpenes are powerful compounds whose synergistic effect we are only beginning to comprehend.
With a decade of austerity under our belt, and the progression of automation in the workforce and our daily lives, it should be no surprise that stress and anxiety are becoming more prevalent. One thing that seems to be clear from several studies, as well as the clinical trial testing on Epidiolex, is that CBD is well tolerated and very safe in low daily doses. Given so many consumers are willing to spend their hard-earned money on these products, there is something genuine underlying this technology, and EU companies should have the opportunity to lead this emerging technological field.
The rocky road to a regulated market
Given the widespread and often confusing information being distributed online by companies and brands exploiting a new market area, health authorities are right to protect consumers from false advertising and medical claims, particularly considering that an ICCI market review tested 60 CBD products and found 30 (50%) of them to contain contaminants.
The UK health authority (MHRA) attempted to protect consumers by classifying CBD as a medical product following the approval of Epidiolex, to restrict medical claims. This had little impact however, with brands and retailers simply tweaking their materials to suit the new parameters […] and still many products are on the market today that contain contaminants, or whose contents are nothing like that described on the label.
The recent EFSA guidance note is interesting in that it attempts to provide some clarity between a traditional hemp food product and a 'new' or novel concentrated plant extract. Unfortunately, this has only left confusion across many EU markets, with good operators not sure how their national FSA will decide to regulate.
The idea that an extraction process providing a concentrated form of a plant, which is then formulated into products in low strength, is somehow novel when it is standard practice for a plethora of food products is a strange position to take.
Trade & commoditisation
Search CBD isolate on LinkedIn and you will find 100+ individuals offering you 10,000kg's of certified product at the lowest price. You can spend a lot of time liaising with individuals who are often many steps removed from the producer, and when all is said and done the product isn't even certified.
There are trade organisations in the EU and USA, formed through different circumstances with very different market goals, and none of them seem to be getting to grips with this issue.
Verifying legitimate actors is a time-consuming business, and for a manufacturer or brand company to trawl through the depths of the murky CBD world is costly and frustrating.
You can be forgiven for thinking that, with the significant increase in volume of hemp that is now being grown across the world, particularly the US, this will get easier. In fact the reality is the opposite, as the volume of product increases and the market becomes more competitive it is actually harder to sell your biomass/distillate/isolate ingredient product, thus increasing the pressure on non-compliant bad actors and increasing the incentives to pull the wool over the eyes of less knowledgeable buyers.
The need for safe and compliant products poses problems for EU businesses importing, labelling, manufacturing, and selling products, and the current evolving market is not an easy place in which to find what you need.
IP development
Differentiating yourself in an early stage market like this can be a difficult, therefore developing your own product Intellectual Property can offer a point of difference to consumers as well as significant value to your business.
From a production perspective, developing and registering unique genetics can offer you both security in the knowledge you are self-sufficient as far as seed and variety is concerned, as well as either a unique product in a full spectrum oil, or a unique play around the production of certain compounds as ingredients.
Product delivery is an area that has been well developed in the nutraceutical realm, with companies creating relatively simple encapsulation technologies to accelerate the absorption of the active ingredient. There are a few market leaders taking this approach in the CBD retail space, and what consumer doesn't want 5x more CBD absorbed?
Differentiation in a crowded market is crucial to achieving a key market position, securing longer term revenue, and adding value to your business.
Future markets
There are an increasing number of people setting up businesses to sell products and build brands in the European market, and with little experience in sourcing, importing, distribution or retailing products they face multiple issues.
Product specifications are hard to work out for retail products as legislation can be hard to understand in any case, but the current situation with CBD across many countries in Europe brings a lot of confusion and risk in getting it wrong.
Labelling requirements can be complex, and if not correct result in significant fines and reparation work, particularly with major high street retail chains.
Ingredient source is hard to trace, most products on the market are sourced from white label manufacturers. They can provide batch testing for their starting materials, but were the genetics a certified cultivar? Were they grown to GACP standard? Is it free from all contaminants? The ICCI test results are not good for consumers, and not good for brands either.
Providing a place for reliable manufacturers and responsible brands to find each other and bring safe products to market is what Ethnopharm is about. Our proprietary trading platform enables manufacturers to advertise their products to buyers in any market globally, and for distributors to sell to their retailers.
Building safe markets
So, the regulatory path to date hasn't been smooth, and hasn't worked in making the market safer for those who wish to use CBD products where they feel they offer benefits. If anything, the current regulatory pathway that some Member States are taking in trying to close the market down, only pushes consumers further into the grey market to deal with what may be less scrupulous producers and sellers willing to take the risks and with no qualms about selling contaminated products.
Regulators need to consider that the best way to protect European consumers is to ensure a market that contains a range of safe strength CBD products, available in normal retail environments through retailers who hold their suppliers to the highest standards, meaning products that are grown, extracted, manufactured and labelled to safe European standards.
Liam McGreevy
Ethnopharm Group Ltd
+44 (0)7738 658223
liam@ethnopharmgroup.com
www.ethnopharmgroup.com
This article will appear in Health Europa Quarterly Issue 11, which is available to read now.