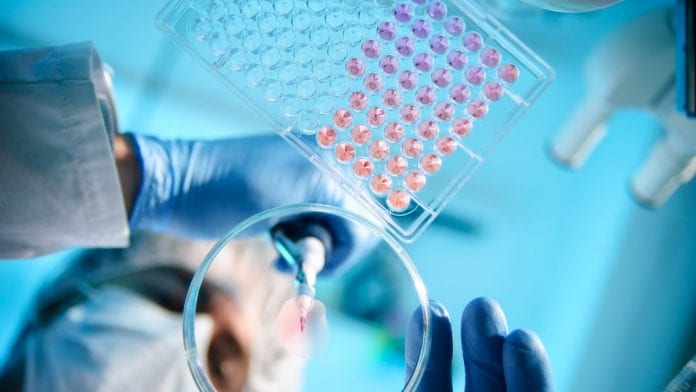 A European partnership between Cancer Research UK, Fondazione AIRC and Asociación Española Contra el Cáncer (AECC) is offering funding to successful applicants in a bid to accelerate cancer research in Europe.
The partnership between Cancer Research UK, Fondazione AIRC and Asociación Española Contra el Cáncer (AECC) will invest £27.4m of funding into seven new international projects to accelerate lifesaving cancer research through an awards programme.
The Cancer Research UK Accelerator Awards programme, which provides five years of funding for international projects, reflects a longstanding link between the UK and Europe, working together to drive progress for people affected by cancer.
Teams that are successful in the programme will receive funding to develop new research tools, resources and infrastructure to improve scientists' understanding of cancer, including rare and hard-to-treat cancers, helping to find better ways to treat them.
Projects include investigating how to best combine radiotherapy with the latest immunotherapies, and refocussing research efforts on mesothelioma, an asbestos related cancer, cases of which continue to rise globally.
The Accelerator Awards programme
The Accelerator Awards bring together world-class researchers who would not previously have been able to work together, without the unique structure of this grant scheme. Each collaboration aims to deepen the research community's understanding of cancer and bring people with cancer closer to new treatments, making use of the expertise and diverse technologies of different partner organisations.
Dr Iain Foulkes, executive director of research and innovation at Cancer Research UK, said: "If current trends continue, the world will see a 60% increase in cancer cases over the next two decades. Cancer is a global problem and no one country can tackle it alone.
"Now the UK has left the European Union, the need to retain collaborative cancer research between the EU and the UK has never been greater. This partnership will also strengthen UK cancer research by the sharing of expertise, new technologies and research talent."
Professor Paul French, a physicist based at Imperial College London, will lead one of the projects to improve the way we develop and test anti-cancer drugs in the lab.
Traditionally, drug discovery research has used thin '2D' layers of cells that can be easily controlled and imaged on conventional microscopes. However, such simplified disease models don't adequately represent the complex 3D cancer environment within the body.
Professor French said: "The complexity of cancer is beyond our current understanding and existing therapies. By developing technology to investigate more sophisticated 3D cancer models, which allow us to explore how drugs work on tumour cells interacting with their local environment, we could find new ways to overcome challenges like drug resistance."
Professor Federico Caligaris Cappio, scientific director of Fondazione AIRC, said: "Rare tumours are individually of little interest to drug developers and are difficult to study because patients are few. For this reason, the knowledge we have of many of these cancers is fairly basic.
"For research to be as effective as possible, it is necessary to bring together expertise from several countries. This is one of the strengths of the Accelerator Awards that sees Fondazione AIRC, Cancer Research UK and AECC come together. Supporting research projects that are aimed at accelerating skills and seeking new and more effective therapeutic solutions."
The next round of the Accelerator Awards will open on 2 March for international research groups.