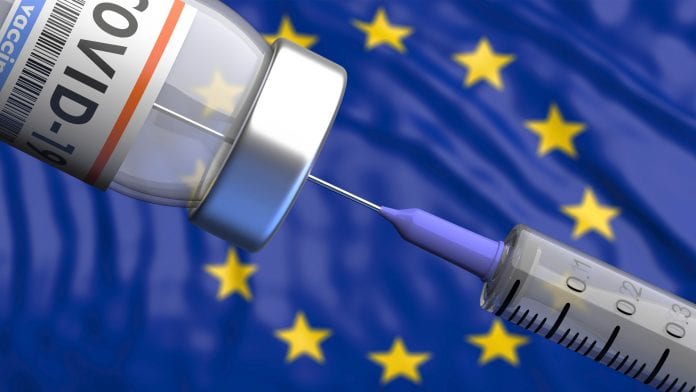 The European Commission has approved a contract with Moderna to secure access to a potential COVID-19 vaccine.
The contract will be the sixth one made under the EU Vaccines Strategy, and will provide for the initial purchase of 80 million doses on behalf of all EU Member States, plus an option to request up to a further 80 million doses. They will be supplied once a vaccine has proven to be safe and effective against COVID-19.
The European Commission has decided to support this vaccine based on its scientific assessment, the technology used, and its production capacity in Europe to supply the whole of the EU.
Vaccines in Europe
The Commission has secured a diversified portfolio of vaccines and Member States will be able to decide to donate the vaccine to lower and middle-income countries, or to re-direct it to other European countries.
Contracts have already been signed with AstraZeneca, Sanofi-GSK, Janssen Pharmaceutica NV, BioNTech-Pfizer and the contract approved with CureVac.
President of the European Commission, Ursula von der Leyen, said: "I'm very happy to announce today's agreement with the company Moderna to purchase up to 160 million doses of their future vaccine. This is our sixth contract with a vaccine producer, and we are working on yet another one. We are setting up one of the most comprehensive COVID-19 vaccine portfolios in the world, providing Europeans access to the most promising future vaccines under development so far. A safe and effective vaccine can help us end the pandemic and return gradually to normal life."
Stella Kyriakides, Commissioner for Health and Food Safety, added: "Today's agreement with Moderna is yet another important milestone of our EU Vaccines Strategy. I am happy that we have now concluded six vaccine agreements so far. This is a clear demonstration of the European Health Union in action: a European Union that delivers tangible results for its citizens and a blueprint for our cooperation in the area of health in the future. A safe and effective vaccine is more important than ever in helping to restore normality and overcome this pandemic. No one is safe until everyone is safe."