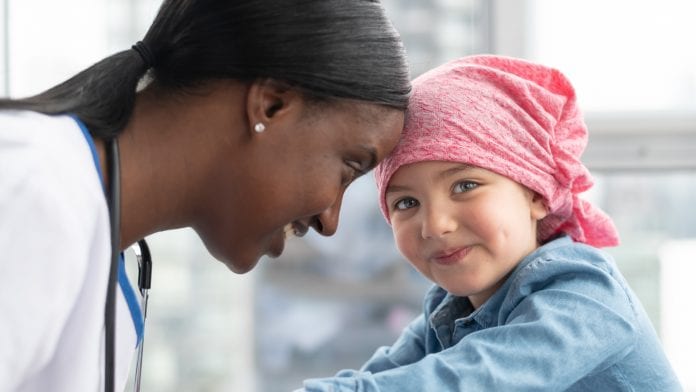 HEQ speaks to European Commission officials about the goals and prospective benefits of the EU Beating Cancer Plan
In February 2021, the European Commission launched its Beating Cancer Plan, which outlines a series of objectives and commitments to address the burden of cancer at each stage of the disease pathway, from prevention through to diagnosis and treatment. HEQ speaks to Commission officials about the goals and prospective benefits of the Beating Cancer Plan.
What are the key objectives of the Beating Cancer Plan?
We have defined four key objectives in our Beating Cancer Plan. First, we intend to foster prevention policies. About 40% of cancer cases are preventable, and effective cancer prevention strategies can prevent illness, save lives, and reduce suffering. Our plan addresses key risk factors such as tobacco, harmful alcohol consumption, environmental pollution and hazardous substances, and promotes healthy diets and physical activity.
We will also enhance early detection of cancer by improving access, quality and diagnostics; and support Member States ensuring that 90% of the EU population who qualify for breast, cervical and colorectal cancer screenings are offered screening by 2025.
Diagnosis and treatment will be advanced through actions ensuring better integrated and comprehensive cancer care and addressing unequal access to quality care and medicines. By 2030, 90% of eligible patients should have access to National Comprehensive Cancer Centres linked through a new EU Network. In addition, a new 'Cancer Diagnostic and Treatment for All' initiative will be launched by the end of 2021 to help improve access to innovative cancer diagnosis and treatments and a European Initiative to Understand Cancer will help identify individuals at high risk.
Finally, in the fight against cancer, one should never underestimate the importance of improving the quality of life of patients, which is why it is another key area of our plan. It will also address this in particular, under the 'A Better Life for Cancer Patients Initiative'.
Has the impact of the COVID-19 pandemic on healthcare services affected the rate at which cancer can be diagnosed and treated?
The pandemic has significantly affected the entire cancer pathway. It has disrupted cancer treatment, delayed screening, and affected access to medicines. It has also affected the quality of life and follow-up care for patients.
We have maintained regular, close contact with stakeholders. Targeted consultations have been organised with key associations to discuss the impact of COVID-19 on cancer patients and treatment. In Europe's Beating Cancer Plan, we incorporate the lessons learned from the pandemic and addresses the impact of COVID-19 on cancer by reinforcing co-ordination and establishing effective partnerships as well as increased focus on vulnerable groups.
One concrete action of the Cancer Plan is for example to take into account the lessons learned of the COVID-19 crisis to develop contingency planning to respond to similar events in the future, as well as to further strengthening and integrating telemedicine and remote monitoring in health and care systems.
Aside from COVID-19, what are the most pressing challenges currently facing cancer treatment and research?
Discrepancies in cancer prevention and care between and within Member States is one key challenge. Unacceptable inequalities can be seen in access to prevention programmes, in access to early cancer detection, diagnosis, access to treatments, survival, and in access to measures to support and improve quality of life of patients and cancer survivors.
The Cancer Plan will help Member States to address gaps in training and skills of their health workforce, including personnel trained in cancer prevention, early detection, diagnosis, treatment, rehabilitation and survivorship. It will address gaps in research and innovation in the area of personalised medicine, and also gaps in access to social protection which can lead to poorer health outcomes.
Furthermore, the Plan will address gender discrepancies and inequalities concerning vulnerable and marginalised groups, like elderly people, people with disabilities, from racial minorities or with ethnic background, and people living in poverty.
Have digital innovation and technology been beneficial in the research and treatment of cancer?
The data tells us that innovation and new technologies can save lives. But to save as many lives as possible, new knowledge must be shared as widely as possible, so that health authorities and other stakeholders can translate them into concrete actions. The last 20 years have seen us make tremendous scientific progress. Our understanding of the role of genetics and genomics and of gender differences in cancer has increased enormously, as has digitalisation and the growing power of computer-based analytical tools.
The smart combination of health data and new technologies caters for the exponential development of personalised medicine, which becomes a powerful tool to address cancer through tailor-made prevention and treatment strategies so that patients receive the therapies that work best for them, and no money is wasted on trial-and-error treatments.
Building on what the EU, Member States, healthcare professionals, industry and patient organisations have already achieved, Europe's Beating Cancer Plan will use the remarkable potential of new technologies and scientific progress, including insights from comorbidities, social and behavioural sciences, to better address cancer across the entire disease pathway through its flagships and actions. The EU is in a unique position to maximise this potential by pooling scientific expertise, knowledge, data and computing power to develop innovative and personalised solutions that will benefit cancer patients.
The EU has been working to reduce the burden of cancer for decades, most notably in terms of tobacco control and protection from potentially carcinogenic substances. Are there currently any significant fields of risk which could benefit from similar targeted campaigns? Is obesity a point of concern, for example?
Indeed, tobacco consumption continues to be the leading cause of preventable cancer. By eliminating tobacco use, nine out every 10 cases of lung cancer could be avoided. Through rigorous enforcement of the EU tobacco control framework and its adaptation to new developments and market trends, including stricter rules on novel products, we aim to create a 'Tobacco-Free Generation' where less than 5% of the population uses tobacco by 2040 – compared to around 25% today.
In addition, we aim to raise awareness of and address other key risk factors, such as cancers caused by unhealthy diets, obesity and lack of physical activity, exposure to pollution, carcinogenic substances and radiation, cancers triggered by infectious agents, and by alcohol consumption. Europe has the highest levels of alcohol consumption in the world, for example; and alcohol-attributable cancer is a major health concern. In spite of this, awareness of alcohol as a risk factor for cancer is low. Strengthening alcohol control policies is necessary to prevent alcohol-attributable cancer cases and deaths. We will therefore support Member States to implement a wide range of policies such as reductions in alcohol affordability and availability, limits on advertising and promotion, and raising awareness about the risk of alcohol consumption and cancer.
Apart from alcohol, environmental causes of cancer must be acted upon. The World Health Organization (WHO) estimates that environmental causes are behind over a quarter of a million cancer deaths in Europe every year. That is why it is important to step up the ambition in addressing all forms of pollution, to avoid that we are ever exposed to these substances altogether.
To this end, Europe's Beating Cancer Plan will interact closely with the Green Deal and its Zero Pollution Action Plan to step up actions on contaminants in water, air and soil. Additionally, the EU's air quality standards will be revised by 2022 to align them more closely with the WHO recommendations. Improved monitoring, modelling and air quality plans will help local authorities to achieve cleaner air. This will reduce the incidence of non-tobacco related lung cancers, as well as other non-communicable diseases. The revision of the Industrial Emissions Directive planned towards the end of 2021 is also expected to further reduce the entry of contaminants into water, air and soil.
Furthermore, with the entry into force of the revised Drinking Water Directive, a stronger risk-based approach will be taken to keeping contaminants out of drinking water. Under the Water Framework Directive, we will propose to introduce or tighten limits on the concentrations of certain pollutants in surface or ground waters that could contribute to cancer incidence, including through the consumption of fish and shellfish.
How important is collaboration between services in addressing the threat of cancer? Could health and care providers benefit from more centralised resources and data?
It is a well-established fact that pooling medical knowledge, specialised equipment, and deepened specialisation improve quality of care and outcomes. With our Knowledge Centre on Cancer, we will bring together all cancer-related technical and scientific activities of the Commission under one (virtual) roof. The Centre will build on and expand ongoing action, including the European Commission Initiative on Breast Cancer, and work to develop guidelines for colorectal and cervical cancer screening and treatment and the establishment of a quality assurance scheme with voluntary accreditation and certification programmes for Cancer Centres and screening programmes.
The Centre will also manage the European Cancer Information System, which we will be expanded to cover additional indicators, for instance through a whole new section on paediatric cancers, or on cancer staging to facilitate the assessment of screening programmes and data such as on environmental exposure and genetics to foster our understanding of risk factors.
Finally, the Centre will also function as a data hub for cancer and facilitate access to cancer data.
In parallel, our Comprehensive Cancer Care Networks will focus on designating existing care facilities, or networks of such facilities, which fulfil certain criteria. The networking of these Centres (in effect, a network of networks) will ensure cross-EU collaboration in these areas to pool resources and knowledge, and to share expertise and best practices.
EU Beating Cancer Plan
European Commission
https://ec.europa.eu/health/sites/health/files/non_communicable_diseases/docs/eu_cancer-plan_en.pdf
This article is from issue 17 of Health Europa. Click here to get your free subscription today.