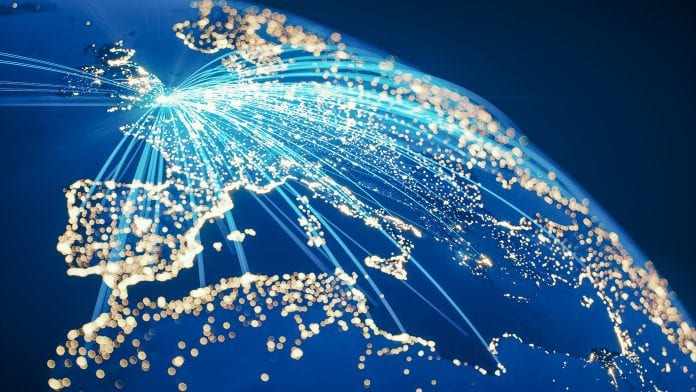 To support better diagnosis and treatment, the European Commission is launching a new online knowledge-sharing platform for more than 30 million Europeans living with rare diseases.
Rare diseases can affect individuals from birth, like cystic fibrosis, or it can develop later in life, like Huntington's disease. Regardless of the large total numbers of those affected in Europe, an effective knowledge-sharing platform is not currently available and information on effective diagnosis and treatment strategies are not collected in a uniform way and are often not shared among registries or across countries. As a consequence, patients more than often suffer alone with little or no hope of being cured, but the European Commission is looking to change this.
What is the European Commission doing to achieve a knowledge-sharing platform?
Currently a vast amount of data on patients with specific conditions is scattered across Europe in about 600 'registries' – this is essentially a large bank of data that holds information on patients with specific conditions.
Data is not collected EU-wide and there are no shared standards to analyse the information that is available on rare diseases. The new European Platform on Rare Diseases Registration will bring this data together supporting the quality research that can enhance diagnosis and treatment outcomes – helping to improve the lives of patients and their families.
Vytenis Andriukaitis, Commissioner for Health and Food Safety, said: "Rare diseases present a health challenge where action and collaboration at EU level has clear added value. Connected, we are so much greater than the sum of our parts.
"This new EU Platform on Rare Diseases Registration will address the fragmentation of rare diseases data, promote the interoperability of existing registries and will help to create new ones. Moreover, the Platform will also be useful for the work of European Reference Networks, real EU success story, allowing them make use of anonymised information from a large pool of patients and offer better treatment to those in need."
Tibor Navracsics, Commissioner for Education, Culture, Youth and Sport, responsible for the Joint Research Centre, said: "This platform will help scientists, policymakers and patients alike make the most of data on rare diseases that have, until now, remained largely untapped. By setting EU-wide standards for data collection and exchange, the platform will also mean that information collected in the future can more easily be compared across Europe.
"And patients can rest assured that their private data will remain private – while benefiting from improved diagnosis and treatment."
A knowledge-sharing platform designed to better the EU
Available online and open to the public, the platform merges registry data sources to foster the critical mass of patient data needed to trigger pharmacological, transnational or research studies.
By providing EU standards for data collection and data sharing, the platform will for the first time make it possible to search data of rare disease patients.
Such an achievement will enable the creation of critical knowledge for a given disease, allowing research and supporting patients, health care providers and policy-makers.
The knowledge-sharing platform will be an important asset for the European Joint Programme on Rare Diseases which aims to establish a research and innovation pipeline for speedy translation of research results into clinical applications and uptake in healthcare.
Through this programme, the platform resources can be used in future research projects and disseminated to a wider community of rare disease researchers, clinicians and patients in the EU and beyond.