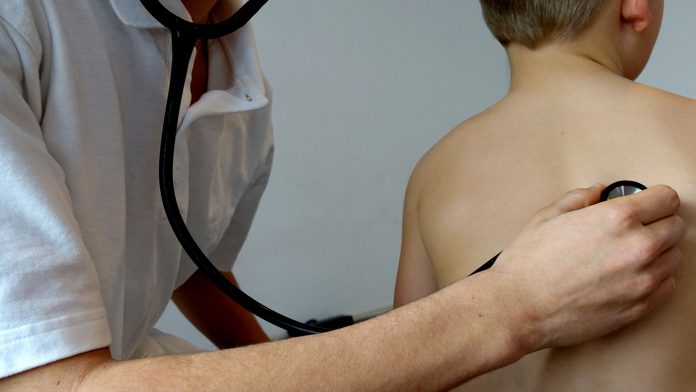 The European Commission has released a statement on the eve of World Tuberculosis Day underlying its commitment to end the tuberculosis (TB) epidemic by 2030, calling on governments worldwide to redouble their efforts.
Tuberculosis remains the single most deadly infectious disease in the world. In 2016 alone, there were over ten million new cases of the disease and 1.7 million deaths worldwide.
In the statement, it says that the European Union fully supports the international effort to address this issue, including the commitment made in Riga in March 2015 to fully remove TB by 2050; the 2017 Berlin declaration; and the 2017 Moscow Declaration to End Tuberculosis.
Addressing ways to eliminate TB
Building on the work of the Untied Nations and the World Health Organization, in summer through a policy paper the commission will address ways to eliminate TB, as well as HIV/AIDS, and significantly reduce viral hepatitis in line with the objectives set out in the Sustainable Development Goals.
The EU will be represented by the United Nations General Assembly, which will convene for the first time in September this year, with the sole purpose of discussing TB.
This will be a crucial opportunity for health ministers to stand together and reaffirm the commission's commitment to eradicating TB forever.
For funding, the commission said in the statement: "For the period 2017-2019, we provided €475m to the Global Fund against AIDS, tuberculosis and malaria, to support the most vulnerable people, including those living with tuberculosis and HIV, and those who do not have sufficient access to quality services. Thanks to our support, more than 53 million lives were saved between 2000 and 2016."
Antimicrobial resistance
Also addressed by the European Commission was the work in addressing antimicrobial resistance, which is inextricably linked to tuberculosis.
There were 600,000 new cases of TB in 2016 that were also drug-resistant, which underlined the extent of the global crisis of antimicrobial resistance.
It stresses in the statement that "unless we take decisive action now, by 2050, antimicrobial resistance could cause ten million deaths per year, up to a quarter of which could be caused by multidrug-resistant tuberculosis."
Issues with vaccination
There is also no effective vaccine for the disease, with current treatments being complicated and highly toxic.
Because of this, the EU is currently investing over €100m in the development of new vaccines and drug regimens.
The future of TB
The statement concludes: "There is a light at the end of the tunnel. The number of cases is actually decreasing in most parts of the world. The overall number of new cases within the EU continues to decline by 5-6% each year and globally by 1.5% per year.
"While small, these figures bode well for the future. They show that with political will, determination and sufficient funding, we can save lives."
Source: European Commission