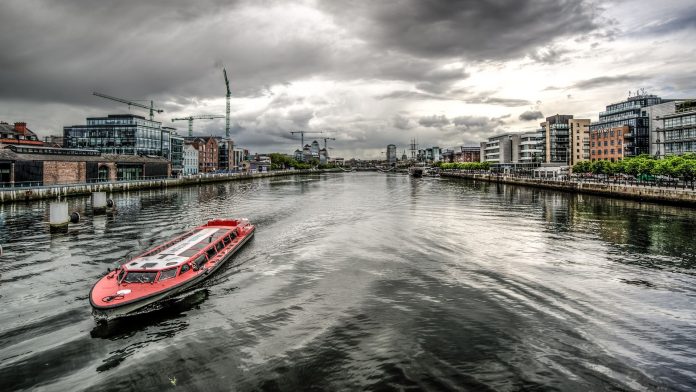 This July, the 24th congress of the European Society of Biomechanics will join other leading professionals at the 2018 World Congress of Biomechanics (WCB2018) in Convention Centre Dublin, Ireland.
The event, which takes place from 8-12 July this year, is held once every four years and is the premier meeting place for renowned figures in the field of biomechanics.
In a letter from the co-chairs of the World Congress of Biomechanics, it said: "The field of biomechanics sits at the interface of engineering and medicine and research in the field has revolutionised medicine, particularly in the area of medical devices. Ireland's medical technology sector has evolved into one of the leading clusters globally."
Biomechanics' influence in Ireland
Out of the world's top 25 medical technology companies, 18 are based in Ireland and 50% of the 400 medtech companies based there are indigenous.
The letter continues: "Ireland is therefore the ideal location for a congress that aims to enhance links between the clinical and academic research community and industry in the medical technology sector."
What is happening at the conference?
Many of the main international biomechanics societies will fold their 2018 annual meetings into July's world congress.
There will also be a collection of speakers from different areas of the field within the health sector, which include:
Biomedical Engineering Education – Speakers include: Laura-Anne Furlong from Loughborough University, UK, and Cees Omens from TUE Eindhoven, the Netherlands;
Cardiovascular – Speakers include: Wolfgang Wall from TU Munich, Germany, and David Nordsletten from King's College London, UK;
Cell Biomechanics – Speakers include: Guillaume Salbreux from the Francis Crick Institute, UK, and Jose Manuel Garcia Aznar from the University of Zaragoza, Spain;
Imaging and Device Biomechanics – Speakers include: James Henstock from Liverpool University, UK, and Guy M Genin from Washington University School of Medicine, USA;
Molecular and Multiscale Biomechanics – Speakers include: Kerstin Blank from the Max Planck Institute of Colloids and Interfaces, Germany, and Jennifer Rowson from University of Sheffield, UK; and
Musculoskeletal – Speakers include: Timothy Hewett from the Mayo Clinic, USA, and Christian Hellmich from Vienna University of Technology, Austria.
For more information on the event, visit the World Congress of Biomechanics website.