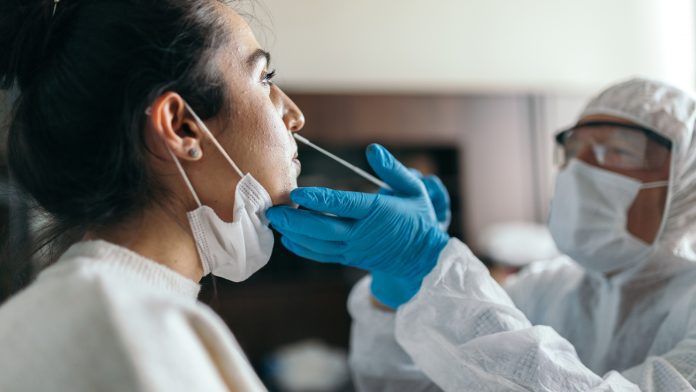 Molecular diagnostics company, Cepheid emphasises pandemic preparedness planning for mitigating the risk of emerging infectious diseases.
We live in a time of increased risk of emerging infectious diseases in humans. COVID-19 has required an unprecedented rethink of our public health systems, and the tools we make available to prevent the next outbreak. Europe has a unique opportunity to advance healthcare, build stronger public-private partnerships and support a more unified approach to pandemic preparedness planning.
The fast-approaching winter season and the recent increase in cases of SARS-COV-21 require not only further continuation of the vaccination strategy but also continuous monitoring of new variants of concern, with the right testing strategies in place. Only technologies offering the most extensive SARS-COV-2 target coverage, i.e., PCR tests, can provide real protection in terms of fast and accurate detection of the virus, even in the event of future unknown mutations. Future pandemic preparedness plans must incentivise health providers to increase the uptake of these in-vitro diagnostics alongside multiplex testing for respiratory viruses to provide the highest public health impact.
Developing diagnostic for pandemic preparedness
With the creation of the Health Emergency Preparedness and Response Authority (HERA), Europe is now prepared to act on cross-border health threats and improve health security through monitoring and surveillance of pathogens between the borders of Europe and the rest of the world. Early reliable forecasts and demand models can allow for appropriate pandemic preparedness planning and production of in-vitro diagnostic countermeasures to begin working immediately on innovative technologies essential for responding to future pandemics.
Cepheid has responded to many global threats in the past and is a partner of choice for developing diagnostics for priority pathogens both in pandemic preparedness and crisis phases. The company has a long history of quickly designing and delivering accurate tests that address urgent public health issues as they emerge.
It started with Bacillus anthracis (Anthrax) in 2009 and continued with Mycobacterium tuberculosis, Influenza H1N1, Ebola virus, and SARS-CoV-2. These and other tests coupled with our continued commitment to improving global access to diagnostics, and an extensive network of instruments both within Europe and across regions further afield such as Africa, Asia, and the Americas, have allowed Cepheid to contribute to the strengthening of health systems worldwide.
As evidence of our continued focus in this area, most recently, Cepheid began cooperation with BARDA to develop a Pan-Coronavirus assay,2 detecting multiple coronavirus strains that can infect humans, and earlier this year started a collaboration to introduce a new test for the detection of monkeypox.3
 Prioritising respiratory disease detection
Today's cross-border health threats require fast, high-quality diagnostics and COVID-19 has clearly highlighted the need for early detection of diseases. Earlier this year, the European Commission encouraged Member States to shift their COVID-19 strategies toward sustainable testing for respiratory diseases including COVID-19, flu and RSV, to prepare for the winter season.4 With the ongoing COVID-19 burden on hospitals, countries need to rethink respiratory disease detection in primary care and upgrade their national influenza strategies with combined testing to better differentiate between seasonal infections and protect vulnerable groups.
The future of testing should not be about going back to pre-COVID realities, but about embracing accessible and accurate rapid PCR testing to ensure quick identification of any future outbreaks and pandemics.
About Cepheid
Cepheid is a molecular diagnostics company founded in 1996 and is dedicated to improving healthcare by developing, manufacturing, and marketing accurate yet easy-to-use molecular systems and tests. By automating highly complex and time-consuming manual procedures, the company's solutions deliver a better way for institutions of any size to perform sophisticated molecular testing for infectious diseases and more. Through its strong molecular biology capabilities, the company is focusing on applications where accurate, fast, and actionable PCR test results are needed most, such as COVID-19, healthcare-associated infections, sexual health, critical infectious disease, virology, and oncology.
About this author 
Rika Dutau is VP Emerging Markets Global Access and Middle East/Africa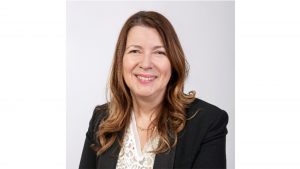 . She joined Cepheid in 2007, after holding the post of VP and General Manager at Teleflex where she was head of Surgical Business across Europe, the Middle East and Africa. Previously, she held a variety of senior management roles, including responsibilities in Commercial Operations, Marketing, Sales and Business Development in the medical device and critical care industry. In 2021, she has been elected Board Member of MedTech Europe.
Rika holds a pharmacist degree (M.Sc.Pharm.) from the University of Ghent, Belgium. She lives in Toulouse, France.
References
1. COVID-19 situation update for the EU/EEA 2022 https://www.ecdc.europa.eu/en/covid-19/situation-updates
2. Press release, BARDA 2021 https://www.medicalcountermeasures.gov/newsroom/2021/cepheid/
3. Press release, Cepheid 2022 http://cepheid.mediaroom.com/2022-06-27-Cepheid-and-BioGX-Announce-Collaboration-to-Develop-Monkeypox-PCR-Test-for-the-GeneXpert-R-System
4. Communication from the Commission. COVID-19 – Sustaining EU Preparedness and Response: Looking ahead, 2022 https://health.ec.europa.eu/system/files/2022-04/covid-19_com_2022_190_en_0.pdf
This article is from issue 23 of Health Europa Quarterly. Click here to get your free subscription today.
Contributor Details