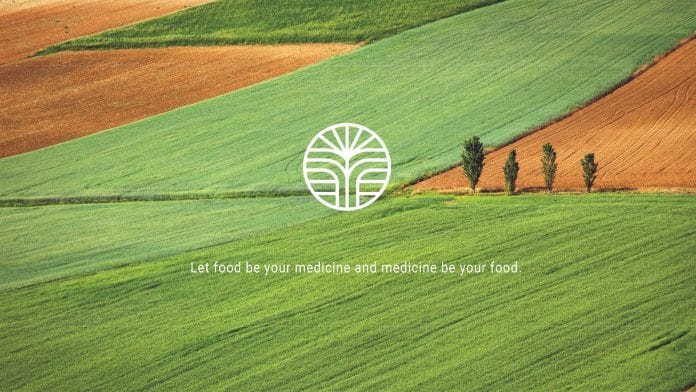 The healing attributes of CBD is set to create disruptive change in medication, here we chat to CEO of Eviana Health Corporation, Dr Avram Adizes, who sheds further light.
DR Avram Adizes is CEO of Eviana Health Corporation (EHC), a Canadian public company which started operations in Serbia in 2015 and growing to the level of expansion in 2020 to Macedonia and Montenegro, all countries well-known for optimal conditions for outdoor growing of industrial hemp.
Dr Adizes worked as an electronics engineer in the 1980s and was a pioneer in development of computer science. His substantial experience in computer and information technologies marketplace provides him an ability to implement new technologies in a wide variety of settings.
Dr Adizes established growth by leading projects in the fields of public health systems and digital image technology for medical diagnostic purposes. He also directed development of security infrastructure according to international standards, allowing governments and businesses to communicate electronically, both internally and with general public.
Dr Adizes holds P.Eng. in Electrical Engineering from University of Pristina, PhD in Computer Science from joint program at Stanford University, and EMBA of Rothmans school of Business, University of Toronto.
What led you to medical and pharmaceutical hemp and CBD industry?
I was always drawn to innovation. I met with Jeffry Friedland in 2014, got interested in industrial hemp and CBD, started researching, and learning about health potential of the cannabis plant, resulting in decision to establish a hemp-growing company in Serbia, in 2015.
That was the beginning. After two years of testing, research and planning, at the beginning of 2017, the company obtained investment from Canada and implemented the business plan to grow, process, and extract industrial hemp in Serbia.
Could you tell us more about hemp growing history in the Balkans, and how do you see it changing in the next five years?
Historically, the region around rivers Danube and Sava in South Eastern Europe is well-known for growing industrial hemp, mostly for fibre. Serbia once had the Mercantile Hemp Exchange Centre (in the city of Odzaci) and was at the forefront of European cannabis production with 2/3 of the entire continent's hemp production.
Today, the world's highest hemp growth rates remain in Europe, in France, although Macedonia has one of the most progressive regulative conditions for both types of cannabis (Sativa and Indica). This makes Macedonia a very desirable country for Eviana's expansion. Montenegro has a promising situation as well, both in natural resources and their regulative. Likewise, Croatia has quite the progressive law, and even stimulates their farmers to grow hemp. The Balkan region is promising for this business, and the next five years could bring the entire region economy up significantly.
Where do you see Eviana in this market, short and long-term?
I certainly see Eviana as a Balkan leader with today's largest production of hemp flower at the level of 300 tons per year. In some years, with more than 1000 tons per year as planned, even as a global leader in hemp cultivation and CBD extraction. There is quite a variety of hemp products, which gives us opportunities to collaborate with different industries. Hemp is well-known for its medicinal use, but even more for being fully usable from the bottom up.
Every part of the plant can be utilised. Majority of countries are giving the 'green-light' for businesses involved in industrial hemp or medicinal cannabis cultivation, as recent scientific research found this 'new-old' value in hemp for our everyday life. From paper and textile, hempcrete, biodiesel, composite materials, to cannabinoid oil resin products, all of that made from one single plant. In short, I see the hemp industry as a vehicle for Balkan development, and Eviana as the driver.
For the past five years, we actively participated in the regional hemp cultivation scene, pioneering the way for others to follow. We collaborated on, and organised different scientific forums, researched and surveyed notable global market leaders and potential local competitors. While following leads and exploring diverse business opportunities in European markets, we secured strategic partnerships to create a favourable long-term position across South East Europe.
Persistence in sustaining our position as a multi-national company, while observing and researching changes in regional and global cannabis market, proved to be an effective strategy. Among other business benefits, it resulted in acquisition of invaluable industry insights and experiences from numerous unique challenges encountered by 'faster' players in the market. Using this knowledge, we established two brand-new operation centres, thus tripling our annual production output and enhancing our reach to potential business opportunities.
Are there technical logistics to extract CBD in the Balkan Region? Is there enough educated farmers who could grow hemp?
For the past five years Eviana has been growing hemp, educating farmers, building supporting hemp farming infrastructure, optimising processes, and today we can say that we know how to grow, process, and extract industrial hemp efficiently and with great proficiency. Only a few companies have the vertical and empirical knowledge of all the processes on this level. Our executive team consists of industry-experienced individuals with a vision to ensure delivery of Eviana's organic pharma-grade CBD.
The core scope of action is to establish the highest manufacturing standards, and back them with internally developed quality control and medical platform. This platform is supported by advanced block chain technology to build the social trust about the quality and use of CBD products. This will facilitate personalised medical assistance along with strategic partnerships, providing a flow-stable distribution network. Altogether, this ensures Eviana's position while negotiating future opportunities and market challenges.
What kind of extraction process(es) does Eviana use?
We established a fully equipped extraction research facility in Serbia. Our highly educated and experienced scientists can complete the entire CBD production process with quality control, fully in-house. We use CO2 extraction technology, which is quite green and environmentally friendly.
We are in process of developing a high-capacity, GMP certified CO2 facility for pharma-grade CBD production in Macedonia and Montenegro. Eviana uses advanced laboratory equipment for analysis and control at every stage of the production.
New products have been released daily and research is advancing quickly. What is your strategy to keep Eviana relevant in this fast-paced environment?
Firstly, Eviana maintains a fully organic production. In 2020 we will proudly announce our new cosmeceutical products, all based on our own organic CBD oil. Simultaneously, we are developing a new food product line. The final phase will result in an organic pharma-grade product, based not only on CBD, but other cannabinoids, as well. In near future, Eviana's interest will be shifting heavily towards health and the medical field.
Well-known, but not yet fully proven effects of hemp ingredients in a variety of medical conditions, are opening a whole new world of research. Here, Eviana will provide customised, fully personalised products for medical use with control of dosage, composition, and effects; all of course registered and included in controlled clinical trials in cooperation with educational and medical institutions.
So far, CBD's effect to control rare and drug-resistant forms of epilepsy in children, has been promising. A few researches support this:
In 2015, the first large-scale multi-centre study for patients with Dravet syndrome, Lennox-Gastaut syndrome, and several other severe types of paediatric epilepsies revealed more than 1/3 of patients experienced seizure reduction;
In 2017, the double blind Devinsky trial proved over 40% of patients with a 50% reduction of other antiepileptic therapy. Even better results were obtained with addition of THC in therapy;
In 2016, an Israeli study was conducted with an oil product containing a CBD to THC ratio of 20:1. The reduction in seizure frequency was almost 90% and other positive effects were recorded in behaviour, alertness, language, communication, motor skills, and sleep; and
In 2018, a randomised, double-blind, placebo-controlled trial that was conducted in the United States, the Netherlands, and Poland showed a reduction of over 40% in monthly seizures in the CBD. The only FDA approved, and registered medication used for this trial was Epidiolex®.
Reports published, but not yet proven by large clinical studies, show that CBD together with THC can have positive effects on tumour control, as well as neurodegenerative and autoimmune diseases. More trials are expected, and specific combination of CBD/THC/other cannabinoids will be needed for these.
This is where we see Eviana's future: in producing and preparing customised products for medical use, with GMP standards and quality control in every step.
Eviana cultivates clean, organic industrial hemp, with high levels of CBD
Every component of the industrial hemp plant has been proven beneficial for our well-being and health. Hemp seeds/hearts, protein, and hemp oil are already accepted as healthy super-foods. All health benefits are true in animal testing, as well.
Moreover, therapeutic use of CBD, THC, other cannabinoids, and various valuable not-yet-fully-explored hemp elements is expected for a great expansion.
When you have in mind that CBD blocks the synthesis of an oncogene involved in the metastasis of a cancer cell, a high concentration of CBD can play a crucial role in successfully treating cancer patients. Medical use of an organic, high-quality extract, produced under GMP standards, could be of the greatest value in treating malignant, chronic, inflammatory, or neurodegenerative diseases.
Many scientists suggest that using CBD can reduce pain and inflammation. They noticed that cannabinoids, such as CBD, could offer helpful new treatments for people with chronic pain. Researchers applied a topical CBD-infused gel to rats with arthritis for four days and noted a significant drop in inflammation and signs of pain, without any side effects.
The subjects were not likely to build up a tolerance to CBD or its effects, so the dosage did not need to be constantly increased.
What's the difference between hemp seed oil and CBD oil?
CBD oil and hemp oil come from different parts of the cannabis plant. Hemp seed oil (hemp oil) is derived from the seed of the plant only, while CBD oil is extracted from hemp flowers and leaves.
Hemp seeds have an entirely different composition compared to leaves, stems, and flowers. Hemp seeds are exceptionally wholesome and rich in healthy fats, protein, and various nutritive. They contain an extraordinary array of vitamins and minerals: vitamin E, magnesium, phosphorous, potassium, riboflavin, thiamine, balanced levels of Omega 3 and Omega 6, vitamin B-6 and folate.
EVIANA was established to deliver the highest quality, organic, sustainable CBD (cannabinoid) from natural hemp strains of cannabis sativa (industrial hemp).
The therapeutic potential in hemp is due to the valuable overlap between phytocannabinoids (CBD and other cannabinoids) and the endogenous cannabinoid system discovered in almost all animals and humans, termed a 'therapeutic handshake'. The scientific understanding of CBD's clinical effects is mainly based on studies of diseases with specific indications, like epilepsy.
In 2018, the FDA approved a new CBD-based oral prescription drug – Epidiolex®. It is used to treat refractory epilepsy seizures, and so far, the performance is encouraging. More than 65% of patients have experienced a decrease in seizure frequency.
Can cannabidiol replace pain medications?
Background
Cannabidiol (CBD) is one of the naturally occurring cannabinoids found in Cannabis sativa. Many plants, such as black pepper, cacao, black truffles, kava, coneflower, contain cannabinoids, but people most commonly link them to cannabis. Unlike other cannabinoids — such as tetrahydrocannabinol (THC) — CBD does not produce a euphoric 'high' or psychoactive effect.
This is because CBD does not affect the same receptors as THC. The human body has an endocannabinoid system (ECS) that receives and translates signals from cannabinoids. It produces some cannabinoids of its own, which are called endocannabinoids.1 The ECS helps to regulate functions such as sleep, immune-system responses, and pain.
When THC enters the body, it produces a 'high' feeling by affecting the brain's endocannabinoid receptors. This activates the brain's reward system, producing pleasure chemicals such as dopamine. CBD is an entirely different compound from THC, and its effects are very complex. It`s not psychoactive, but it influences the body to use its own endocannabinoids more effectively. This is because CBD itself does very little to the ECS.
Instead, it activates or inhibits other compounds in the endocannabinoid system.2 CBD stops the body from absorbing anandamide, which is a compound associated with regulating pain. In such a way, increased levels of anandamide in the bloodstream may reduce the amount of pain a person feels. Cannabidiol may also limit inflammation in the brain and nervous system, which may benefit people experiencing pain, insomnia, and certain immune-system responses.
CBD and pain relief
People have used CBD for thousands of years to treat various types of pain, but the medical community have only recently begun to study it again. A study in the European Journal of Pain used an animal model to see if CBD could help people with arthritis manage their pain. Researchers applied a topical gel containing CBD to rats with arthritis for four days and note a significant drop in inflammation and signs of pain, without additional side effects.3
Multiple sclerosis (MS) is an autoimmune disease that affects the entire body through the nerves and brain. Muscle spasms are one of the most common symptoms of MS. These spasms can be so great they cause constant pain in some people. One report found that short-term use of CBD oil could reduce the levels of spasticity a person feels.4
The results are modest, but many people reported a reduction in symptoms. The same report studied CBD use for general chronic pain. Researchers compiled the results of multiple systematic reviews covering dozens of trials and studies. Their research concluded that there is substantial evidence that cannabis is an effective treatment for chronic pain in adults.
Another study in the Journal of Experimental Medicine supports these results. This research suggests that using CBD can reduce pain and inflammation. The researchers also found that subjects were not likely to build up a tolerance to the effects of CBD, so they would not need to increase their dose continually. They noted that cannabinoids, such as CBD, could offer helpful new treatments for people with chronic pain.5
Conclusions
While many studies have suggested CBD oil is helpful for pain, more research is necessary, especially in long-term studies with human subjects. However, CBD oil does show a lot of potential for pain relief. Anecdotal evidence suggests that it can be used to help manage chronic pain in many cases. CBD oil is especially promising due to its lack of intoxicating effects and a possible lower potential for side effects than many other pain medications.
References
1 Johnson, J. (2018, July 29). Does CBD oil work for chronic pain management? The Medical News Today. Retrieved from http://www.medicalnewstoday.com
2 Rosenberg, E. C., Tsien, R. W., Whalley, B. J., and Dewinsky, O. (2015). Cannabinoids and epilepsy. Neurotherapeutics, 12, 747–768. doi:10.1007/s13311-015-0375-5
3 Hammell, D. C., Zhang, L. P., Ma, F., Abshire, S. M., McIIwrath, S. L., Stinchcomb, A. L., & Westlund, K. N. (2016). Transdermal cannabidiol reduces inflammation and pain-related behaviors in a rat model of arthritis. European Journal of Pain, 20, 936–948. doi:10.1002/ejp.818
4 National Academies of Sciences, Engineering, and Medicine. (2017). The health effects of cannabis and cannabinoids: the current state of evidence and recommendations for research. Washington, DC: National Academies Press.
5 Xiong, W., Cui, T., Cheng, K., Yang, F., Chen, S.-R., Willenbring, D., Guan, Y., Pan, H.-L., Ren, K., Xu, Y., & Zhang, L. (2012). Cannabinoids suppress inflammatory and neuropathic pain by targeting α3 glycine receptors. Journal of Experimental Medicine, 209, 1121–1134.
Dr Avram Adizes
Eviana Health Corporation
+1 416 369 9993
info@eviana.com
eviana.ca
This article appeared in the first issue of Medical Cannabis Network which was out in January. Click here to subscribe.