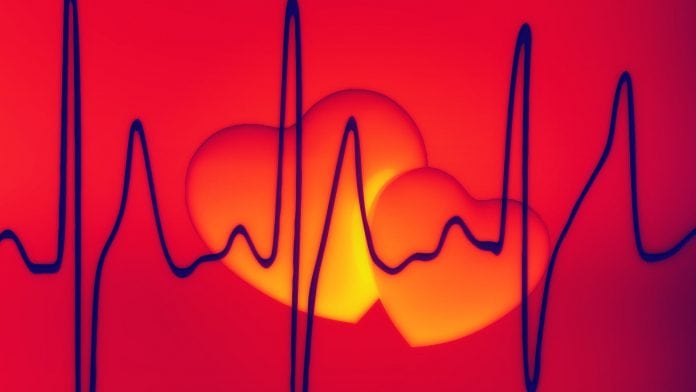 By playing video games involving physical exertion, the quality of life of patients with heart failure is improved, according to a new study presented at Heart Failure 2018 and the World Congress on Acute Heart Failure, a European Society of Cardiology (ESC) congress.
The HF-Wii study assessed the use of video game based exercise (exergaming), to see whether standing in front of a television and playing virtual tennis improves exercise capacity and other outcomes in patients with heart failure.
Talking about this method, professor Tiny Jaarsma of Linkoping University, Sweden, principal investigator of the study, said: "Exergaming is an alternative way for patients with heart failure to be physically active. It increases their fitness and can improve their wellbeing because they can do more in their day-to-day life."
How was exergaming assessed?
For the study, 600 patients with heart failure were randomly given either exergame or standard exercise advice. Those with the exergame regime were advised to play 30 minutes a day, while the regular exercise group were given the same length of time.
Primary analysis showed that after three months of exergame exercise the group could walk significantly further, 33 metres more on average, than those in the standard exercise group.
Following the assessment of questionnaires on the impact of exergaming on quality of life, anxiety and depression, it was found that the group had greater improvement than the standard exercise group, with the quality of life reaching statistical significance out of the three variables.
An improvement to quality of life
Jaarsma added: "Patients in the exergame group had significantly higher quality of life after three months than those who received standard exercise advice. While there was no statistical difference in anxiety and depression, it was encouraging that playing the exergame did not increase anxiety."
She continued: "We think quality of life improved with exergaming because patients could walk further and do more activities around the house with those meters gained.
"Patients also told us they felt more included socially. They often played the game with friends, their spouse, or grandchildren – 'they visit to beat grandmother', said one patient."
Is exergaming beneficial?
Jaarsma noted: "While we cannot specify the number of minutes that should be played to achieve the best results, we can say that exergaming can be beneficial for patients with heart failure."
On behalf of her co-authors, Professor Anna Strömberg and Dr Leonie Klompstra, she concluded: "Exercise is recommended for all patients with heart failure but many don't do it because they feel too tired to go out, the weather is too bad, or they're not motivated. Exergaming is an ideal option for some patients."
Press release: ESC
Recommended Related Articles