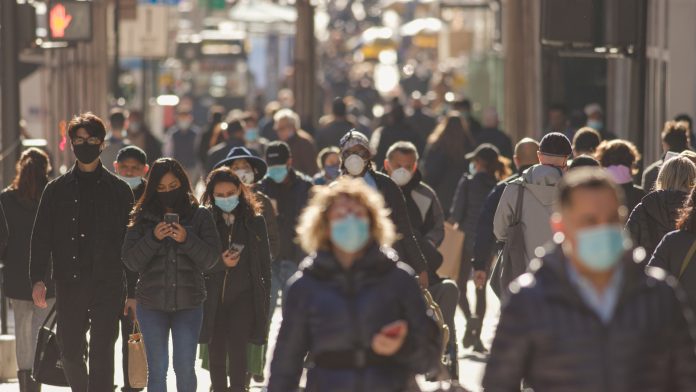 Researchers have called for greater cooperation between human, animal, and environmental health organisations to improve response to public health crises. 
A research team which includes a Keele University scientist analysed different countries' responses to the COVID-19 pandemic to understand ways to better prepare for future public health crises such as pandemics.  
The approach, known as 'One Health', encourages human, animal, and environmental health organisations to work together to promote public health and prevent or prepare for health emergencies. 
The four-paper Series is published in The Lancet. 
What is the One Health approach?
One Health, outlined by the World Health Organization, is an integrated, unified that aims to sustainable balance and optimise public health, animals and ecosystems. The approach focuses on linking humans, animals and the environment to address the full spectrum of disease control to improve global health security.  
Weaknesses in the world's global health security networks
Following analysis of the COVID-19 pandemic response, the researchers found weaknesses in the world's global health security networks. Billions of US dollars per year are required to make a real impact on prevention and preparedness globally; however, this is only a small fraction of the cost of responding and recovering from a global public health crisis.  
The team looked at the current One Health Networks and found gaps and disparities in geographic distribution and partnership structures, with more networks active and headquartered in Europe and North America than in other regions.  
The research Series argues that the One Health approach must detach from power structures in high-income countries to establish more equitable global networks that also serve communities most affected by emerging and existing health security threats.  
As a result of the findings, the researchers recommend that more environmental health and community organisations to better integrate environmental, wildlife and farming issues when addressing challenges relating to disease spillover and the threat of a future pandemic. 
Dr Najmul Haider from Keele University, one of the Series' authors, said: "We are not well prepared to face a pandemic and COVID-19 is a recent example. The Joint External Evaluation (JEE) and Global Health Security Index (GHSI) are two pandemic preparedness indexes. None considered the One Health angle of disease emergence or responded adequately. 
"In the first phase of the COVID-19 pandemic (1 Jan –31 Dec 2020), countries with higher scores in these preparedness indices were among the countries with worst sufferers. Lessons learned from this pandemic must be incorporated in our next pandemic preparedness." 
Recommended Related Articles