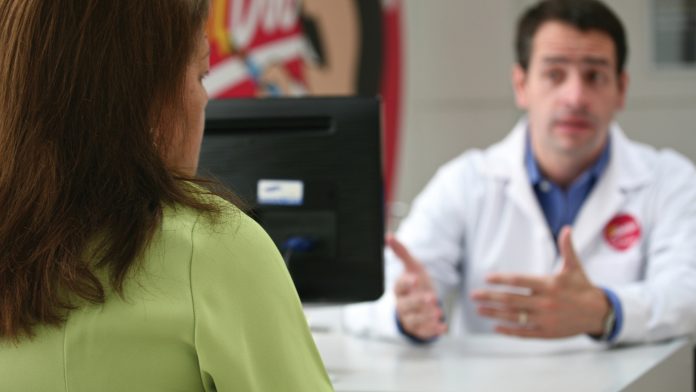 Health Europa explores the causes of endocrine disorders and the work the European Society of Endocrinology is doing to improve treatment.
Endocrinology is the medical term used to define the study of an array of hormone-related diseases. The endocrine system within the human body is made up of a series of glands, which are responsible for the control of varying functions within the body through the secretion of hormones.
Here, Health Europa Quarterly explores the medical study of endocrinology, and what is being done to minimise the effects of endocrine disorders through clinical research and innovative drug development for treatments.
What causes endocrine-related diseases?
Hormones are responsible for regulating:
• Metabolism;
• Respiration;
• Growth;
• Reproduction;
• Sensory perception; and
• Movement.
Hormonal imbalances can be caused by a myriad of issues, including genetic or environmental factors. For instance, pesticides, lead, and phthalates – a material found in plastic food containers – can contribute to disrupting hormone imbalance and, as a consequence, endocrine diseases.
Therefore, disorders of the endocrine system of the body can be caused by:
• Hypersecretion, which refers to a gland which either does not produce enough of its respective hormone or produces too little; and
• Tumours which have developed in the endocrine glands – whether malignant or benign.
Endocrinology in Europe
The European Society of Endocrinology (ESE) aims to supply credible endocrine-related educational support and training for all levels of clinical practice, as well as fundamental research, whilst ensuring that the community of endocrinologists support and motivate one another, whether in clinical research, development, or practice.
The European Society of Endocrinology targets eight areas of the spectrum of endocrinology:
• Adrenal and neuroendocrine tumours;
• Calcium and bone;
• Diabetes, obesity and metabolism;
• Environment, society and governance;
• Interdisciplinary endocrinology;
• Pituitary and neuroendocrinology;
• Reproductive endocrinology; and
• Thyroids.
ESE proposes that by opening discussions between policymakers, governing bodies, and endocrinologists, new guidelines, policies, and regulations can be established in order to combat an evolving society, whereby dietary intake and exposure to chemicals in industry materials can lead to increasing numbers of patients with endocrine disorders.
Subsequently, ESE believes that through greater discussion and action on a European level, the standard of living and healthcare for those suffering from such disorders will only improve.
Establishing a guideline for clinical practice
In October 2017, ESE published the European Society of Endocrinology Clinical Practice Guidelines for the management of aggressive pituitary tumours and carcinomas.
For those pituitary tumours and carcinomas which do not respond to surgery, nor standard practices of treatment, ESE recommends that:
• Patients be managed by multidisciplinary expert teams;
• Histopathological analyses are integral to accurate tumour classification; and
• Temozolomide monotherapy should be the first-line of chemotherapy for aggressive tumours and carcinomas, following failure of standard therapies, where treatment should continue for a minimum of six months, and evaluations are recommended.
As reported in Healio, Maria Fleseriu, MD, professor of medicine and neurological surgery at Oregon Health & Science University, US, said: 'The definition of what constitutes an aggressive tumour is still debated: clinical versus pathology markets versus extent of invasion on imaging; some tumours with intermediate features were considered atypical adenomas.'
Fleseriu added: 'Further studies are needed in this rare disease arena to improve our overall knowledge and increase awareness, timely diagnosis and, hopefully, our ability to predict earlier which tumours will be more aggressive and require initial multimodal regimen to prevent recurrences.'
What is the future of drug development for endocrine disorders? Will practitioners match the pace of medical innovation and research?
Joel Zonszein, MD and professor of medicine at the Albert Einstein College of Medicine, US, told MedPage Today: "The scientific discovery of better diagnostic methodologies, discoveries of genes responsible for disease(s), and drug development continue at a rapid pace where clinicians can hardly catch up. On the other hand, application – translational research – of these developments remain behind the curve due to the demands and change of medical practices from patient care to the 'business of medicine'."
Addressing hypoparathyroidism
The Copenhagen-based pharma company Ascendis Pharma A/S, focusing on biopharmaceuticals, is utilising the TransCon parathyroid hormone (PTH) to combat the complications which current treatment methods have been unable to address in hypoparathyroidism. Methods for previous treatments have focused on supplementing absent hormones with an artificial supply through medication.
TransCon parathyroid hormone has been developed in order to treat abnormal blood and urinary calcium levels, as well as the turnover of bone. Yet to be approved for medical use, it is anticipated that a single dose administrated daily will deliver tight calcaemic control, without hyper- or hypocalcaemia, for patients suffering from hypoparathyroidism.
Europe-wide recommendations
Following on from the European Medicines Agency's Committee for Medicinal Products for Human Use (CHMP) meeting at the end of 2017, they approved several treatments for endocrine-related disorders. The committee proposed a recommendation for the paediatric-use marketing authorisation (PUMA) to administer a form of hydrocortisone – Alkindi – developed by the Diurnal Group, in order to treat primary adrenal insufficiency.
This article will appear in issue four of Health Europa Quarterly, which will be published in February, 2017.