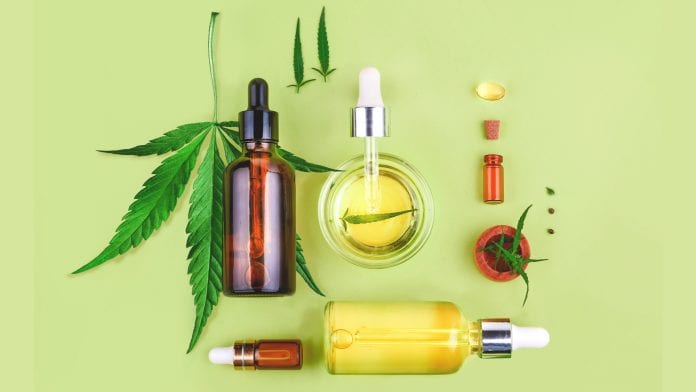 In this article, Rick Brar, CEO of Brains Bioceutical, explores the emerging UK CBD industry.
The last two years have seen the UK CBD market grow exponentially. Sales of CBD are not just being driven by trendy millennials looking for the next big thing, they are also cutting across a range of demographics and therapeutic applications from chronic pain, anxiety, sport recovery, and general wellness.
Following such a sustained period of growth, the rise of CBD is clearly not a passing fad. In fact, it remains one of the few industries that has managed to be resilient during the pandemic and continues to see strong demand.
With astronomical growth figures continuing to be reported, the potential of the CBD industry has prompted many to explore its viability as a business. With the increased focus on wellness and health that has stemmed from the pandemic and the growing awareness and evidence of CBD benefits, new businesses who want to make a difference are now entering the CBD market.
Setting up a CBD business is not as simple as just registering a website and selling products. Think long and hard about your motives for getting involved in the CBD and cannabis business and ask yourself a set of questions before you begin to craft a business plan: is this something you are passionate about? Will you buy your CBD wholesale, or are you looking to harvest and produce your own product? What kind of product interests you?
Getting from idea to product launch and beyond into profitability, is a challenge for any startup – however, for those wanting to create a thriving UK CBD business, there are several additional challenges due to the nature and origin of CBD itself. Destigmatising CBD, demonstrating compliance, and obtaining the necessary licenses and authorisations while maintaining a strong brand presence in what many people still see as a confused market requires agility, innovation, and perseverance.
Pay attention to changing regulations
With the ever-evolving regulatory landscape around cannabis, it is crucial to stay up to date with the changing law and regulatory requirements for CBD. If you intend to expand across geographies, recognise that laws, reporting, and license applications are different in each country. While you may have specialist lawyers to help with licensing and compliance, it is nevertheless important to understand your obligations as a business owner and operator.
Critically, if you own a CBD business, know that the legal percentage of THC in a CBD product cannot be more than 0.2%. When trying to find the right supplier for the CBD that will make up your product(s), make sure they are reputable and can provide full transparency, lab testing, and product information. It is important to be diligent with your assessment – both from a regulatory and business operations perspective to protect consumers and to avoid falling foul of regulators.
Depending on the CBD product you have decided to create – whether it is oil, capsules, topicals, gummies, vape pens, or anything else – there are certain legal and regulatory issues that need to be considered from the very start. In February 2020, The UK Food Standards Agency (FSA) announced a deadline of 31 March 2021 for CBD businesses to submit valid novel food applications to permit the continued sale of CBD products in the UK. They stated that any CBD product currently on the market may continue to be sold, but after the March deadline, they will be removed from the shelves if a 'validated application' for Novel Food authorisation was not submitted. The FSA have now revised their guidelines and enforcement stance and will allow any product which was on the market on 13 February 2020 and linked to a Novel Food application to remain on sale after the 31 March deadline. In general, the Novel Food Licence has been welcomed by most CBD companies as a necessity to regulate and clean up the CBD market and protect consumers from toxic or inauthentic products which have flooded the market over the last couple of years.
The process, however, involves several requirements and a level of regulatory knowledge and experience. It is also very expensive and remains a barrier of entry for smaller CBD companies that may have a superior product. A way around this is to take advantage of a supplier's CBD Novel Food authorisation but for anyone starting a CBD food or drink business, it is worth seeking advice from regulatory professionals and specialist lawyers.
The key to gaining a competitive edge with staying power in the CBD industry is to develop high-quality products that withstand the scrutiny of both regulators and educated consumers. This will ensure quality is standardised and raises safety and trust levels for consumers, increases the customer base, and drive advocacy.
Another layer of regulations and restrictions lie with platforms like Google, YouTube, Instagram, and Facebook which do not permit the promotion of cannabis products. When you plan on selling such products, make sure that you do not make unfounded assumptions about cannabis or make medical claims to sell them.
Building and differentiating a brand
No CBD brand can be successful without building consumer trust in its products. With such an explosion of CBD products, consumers can find it overwhelming, and, with accounts of inaccurate and misleading labelling, they do not know which products to trust. Brands need to overcome this challenge and demonstrate that their products are safe for consumers.
A business's individuality and competitiveness are critical factors that can determine if a business rises or falls. No matter how great your products might be, you cannot sell them without a brand. Firstly, decide how you want your brand to be different and identify your target demographic. Knowing who your audience is will empower you to reach an existing customer base once your brand is up and running. Ask yourself: What main problems do your audience hope to resolve with CBD and will you target existing CBD users or those who might be interested in CBD?
To succeed in the market amongst healthy competition, the picture that you portray to potential buyers is crucial to get right. With the restrictions on CBD advertising and marketing, you need to be creative and pitch products in a way that will make your target audience buy them without violating guidelines, laws, or regulations.
In order to stand out, you will need to position your product with smart branding. Many popular CBD brands opt for more ambiguous names and tasteful designs that steer well clear of cannabis leaves and 'stoner' tropes.
As industry insiders, we can say with confidence that the bar to entry is somewhat higher than it was a year or two ago. With the right mindset, however, this challenge can be turned into an opportunity. The CBD market has matured – consumers want quality and verifiable products that address a particular issue and can become part of their lifestyle and wellness routine. Therefore, delivering active customised approaches that demonstrate why your brand and line of products is different from other 'mainstream CBD producers' is essential.
Once established, keep your CBD brand optimised and stay visible. This can be done by executing a mix of PR, SEO, social media, and marketing strategies.
Financing your business
Businesses need money to grow. Getting funding is one of the greatest challenges facing entrepreneurs in all sectors. Most banks and financial institutions are averse to lending money to cannabis-based initiatives and business ventures. Instead, cannabis entrepreneurs turn to the growing number of technology platforms available such as crowdfunding and peer-to-peer loans and more so private investors, venture capital firms, and private equity firms to fill the capital investment void.
Although CBD banking options are limited because of the restrictions around the product and payment gateways, it is not impossible. It is important to save before starting, start small and scale up to reach your long-term goals.
Future growth of the sector
With the CBD industry thriving and stigma around cannabis shifting, this has led to several businesses that surround the industry like manufacturing facilities, cultivation centres, and ancillary services to open up. These business areas also play a vital role in supporting the success and legitimacy of the cannabis industry.
Like any other business, for you to be successful, you must adapt, innovate and be as transparent and honest as possible. This will ensure you become a 'trusted health partner' in the eyes of the consumer and a champion CBD brand.
Rick Brar
CEO
Brains Bioceutical