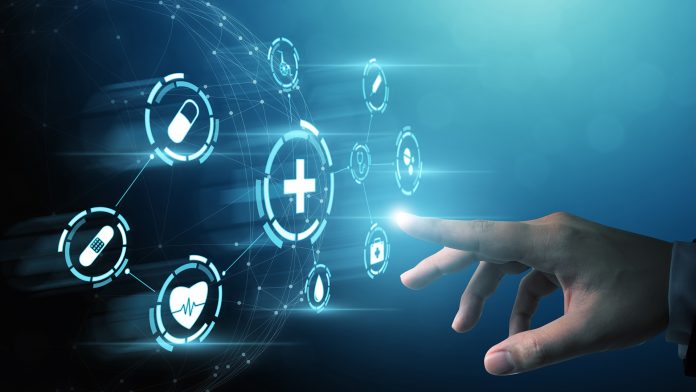 Professor Ravinder Dahiya, IEEE Fellow and Professor of Electronics and Nanoengineering at the University of Glasgow, discusses the growing importance of wearable technology.
Due to the COVID-19 pandemic, there has been a greater need for the advancement of tech devices. The people who are most in need of accessing healthcare services, such as those who are socioeconomically disadvantaged or of the older generation, have experienced the greatest difficulty in accessing in-person care. Wearable technology devices have become more popular as a result of the pandemic, predominantly allowing users to take greater precaution and prevent the spread of the COVID-19 virus.
These devices have also been used to help manage the long-lasting effects of COVID-19. Although the advancements in wearable technology could have benefits in aiding the healthcare industry, there is still a long way to go before these devices are widely adopted. High costs, the potential for these devices to appear untrustworthy as well as a possibility for them to marginalise certain societal groups could all hinder the use of these technologies within healthcare.
Health Europa spoke to Professor Ravinder Dahiya, an IEEE Fellow and Professor of Electronics and Nanoengineering at the University of Glasgow, about how wearable technology can be useful to the healthcare sector and the challenges these devices are yet to overcome in order to be widely used and accepted in the industry.
How has the COVID-19 pandemic advanced the use of wearable technology devices?
Robotics and wearable technology devices are expected to continue supporting the growing need for remote medical services without spatial and temporal restrictions. They support the increased demand for medical services among senior citizens, who often suffer from reduced mobility and a lack of access to professional medical services. Remote medical services are expected to gain momentum along with 5G technology, which became commercially available in 2019, and can expand location coverage. The COVID-19 pandemic has further highlighted the significance of remote healthcare delivery.
How can wearable tech devices be used to solve challenges within the healthcare sector?
The success of wearable technologies in healthcare applications and the healthcare sector will eventually be governed by the continuous use of intention, rather than just technology acceptance or adoption rates. Currently, there is a paucity of research on the actual use behaviour, health improvement expectancy, and continuous use intention of new healthcare devices.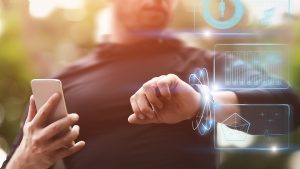 What would you say are the biggest issues when developing wearable technologies in the healthcare sector? For instance, what measures need to be in place to ensure the security of users' data?
The data related issues need attention. Although a centralised cloud system has traditionally been used for data management, processing, and storage, it has two major problems. The first is latency to process data and the second is that this data is creating a significant load on the overall network performance. With the advancement of wearable technology, the advancement of security and privacy is also vital. Currently, there is no unified solution to cover all threats with wearable technology security.
Social and cultural preferences can also pose challenges as there can be instances when advanced technology can be seen with suspicion. The availability of medical grade wearable tech or certification is another challenge as most of the wearable technology solutions today are mainly for wellness.
What precautions should users take when using tech devices to monitor their health?
Nowadays we can see advanced solutions such as direct printing of sensors on fabric and several miniaturised gadgets available at affordable rates even in low-income countries. However, the cost can be a major challenge for robotics in healthcare as dexterous robotic hands could easily cost tens of thousands of pounds. Recently additive manufacturing has been explored to address the cost related challenges.
How do you see wearable tech devices developing as a healthcare standard in the future?
The energy source for continuous operation is another challenge common to both robotics and wearable technology, particularly when they are to be used in low resource settings. Energy efficiency is a critical constraint of wearables due to their small form factor and portability requirements, which prevent them from using large batteries. Low-power devices or on-board energy harvesting devices could help address energy needs. Several advanced functionalities are being added to wearable devices to enable new services and target new use cases. However, they are still to be executed on tiny and resource-constrained devices. As a result, more features may result in increased energy consumption, which often compromises the quality of the final wearable applications. Hence, energy consumption is considered as one of the most critical challenges in wearable computing.
Ravinder Dahiya IEEE Fellow and Professor of Electronics
and Nanoengineering
University of Glasgow
www.gla.ac.uk
This article is from issue 19 of Health Europa Quarterly. Click here to get your free subscription today.
Recommended Related Articles