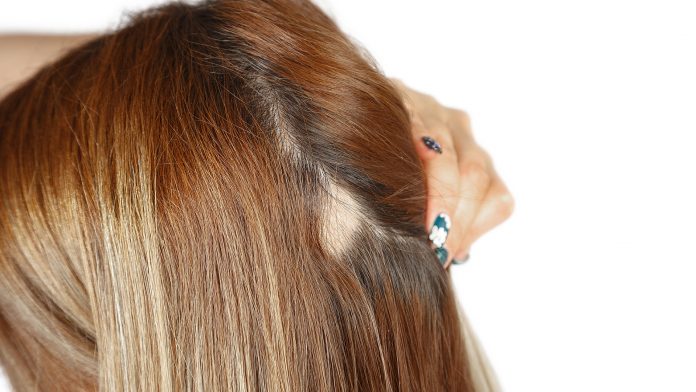 A new study has revealed that over half of postmenopausal women will experience female pattern hair loss, providing new insights into what triggers the condition.
In a novel study performed by a team at the North American Menopause Society (NAMS), researchers looked to uncover the mechanisms driving female pattern hair loss (FPHL). The team sought to understand the prevalence of FPHL, hair characteristics and associated factors in healthy postmenopausal women.
As women and men age, they become increasingly likely to lose their hair; moreover, women also have the added risk associated with gradually reduced levels of oestrogen as they experience the menopause transition.
The findings of the study, titled "Prevalence of female pattern hair loss in postmenopausal women: a cross-sectional study", are published in Menopause, the journal of The North American Menopause Society.
What is female pattern hair loss?
Female pattern hair loss is the most prominent form of hair loss in older women, typified by a gradual thinning at the part line, which is followed by increasing diffuse hair loss originating from the top of the head. The condition can occur at any time between the teenage years and the postmenopause period.
However, previous research suggested that female pattern hair loss may be accelerated as a result of the loss of oestrogen during the menopause transition due to oestrogen receptors being present in hair follicles. Furthermore, menopause-related hormone changes have been demonstrated to influence scalp hair, reduce hair diameter, and inhibit hair growth.
Experiencing hair loss can have significant detrimental effects on women's self-esteem and overall quality of life due to its impacts on appearance and self-confidence. Additionally, because women spend around one-third of their lives in postmenopause, it is critical to advance research and treatments in this area.
Impacts of the menopause
The NAMS researchers performed a cross-sectional study that comprised 178 women who were seen at a menopause clinic, aiming to quantify the prevalence of FPHL in healthy postmenopausal women and examine postmenopausal hair characteristics associated with the condition. 52% of the women analysed in the study were discovered to have FPHL, and the prevalence increased with age. 60% of the participants were found to have low self-esteem, which also increased with female pattern hair loss severity.
The team also identified that an elevated body mass index – obesity – was associated with an increased prevalence and severity of FPHL in postmenopausal women. The team noted that further studies would be needed to determine if sex steroid hormones, most notably oestrogen and testosterone, and a history of polycystic ovary syndrome can be attributed to FPHL in postmenopausal women.
Dr Stephanie Faubion, the medical director of the North American Menopause Society, commented: "Female pattern hair loss was prevalent and associated with lower self-esteem in healthy postmenopausal women in this small cross-sectional study. A better understanding of the mechanisms responsible for this common type of hair loss in women may lead to more effective preventive strategies and treatment options."
Recommended Related Articles